Shows to See in Hong Kong: From Sheung Wan to Chai Wan
By The Editors
From the neighborhoods of Sheung Wan to the vertical gallery building of H Queen's in Central and the industrial buildings further east on Hong Kong Island, galleries and art spaces have waited long for the pre-Art Basel Hong Kong, "art gallery's night" to return in full scale since 2019. Among a variety of exhibitions for both locally-based visitors and overseas guests, here are our picks for the shows that are opening across Hong Kong Island.
CENTRAL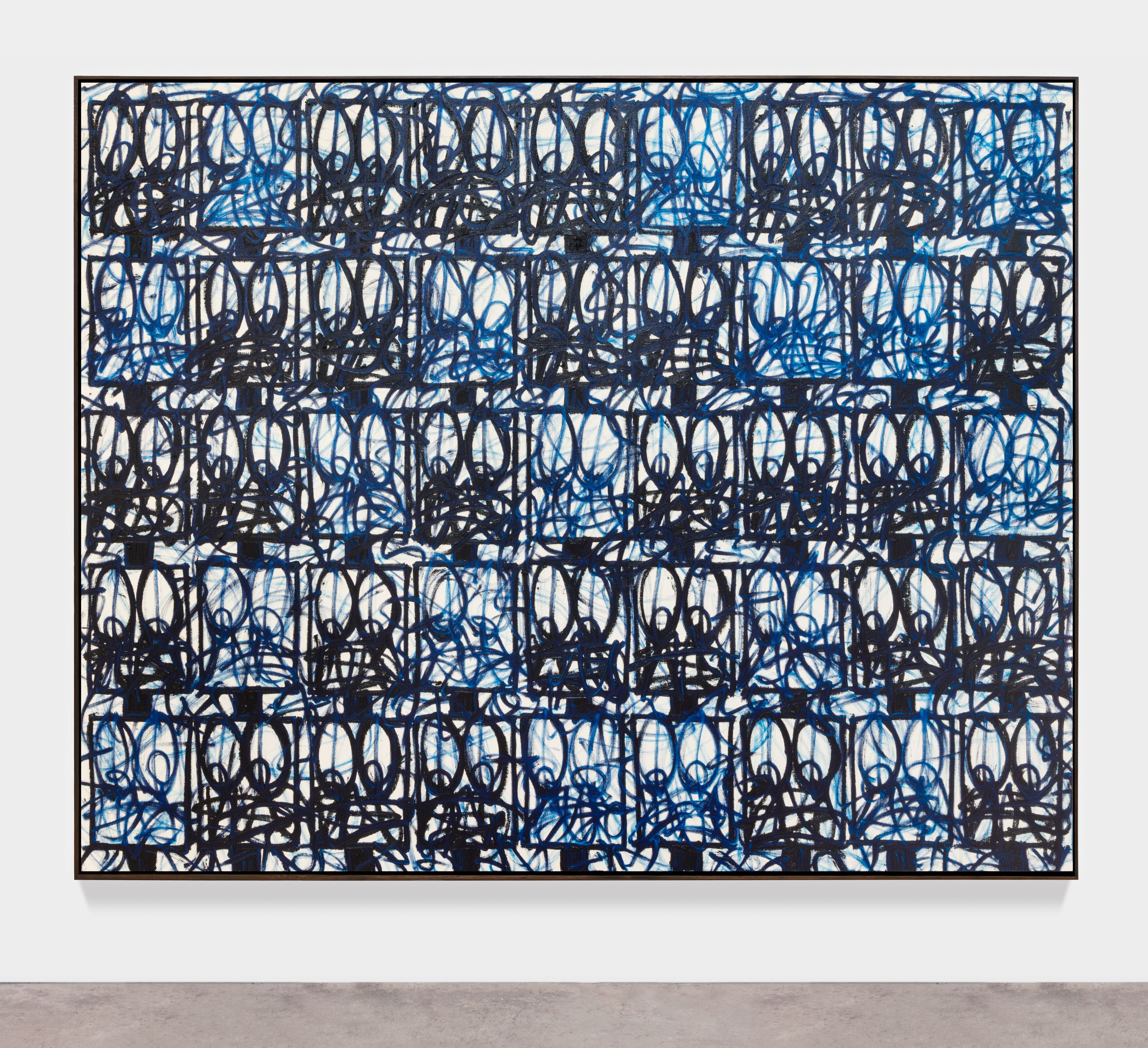 MAR 20–MAY 10
Rashid Johnson: Nudiustertian
Hauser & Wirth
American artist Rashid Johnson's practice spans a wide range of themes, such as individual and collective histories, alternative narratives, literature, philosophy, and materiality. For his first solo in Asia, he will showcase a new batch of works, including Bruise Paintings, Surrender Paintings, and Seascape Paintings (all 2022), as well as his signature mosaic panels, which delve into the many experiences of displacement.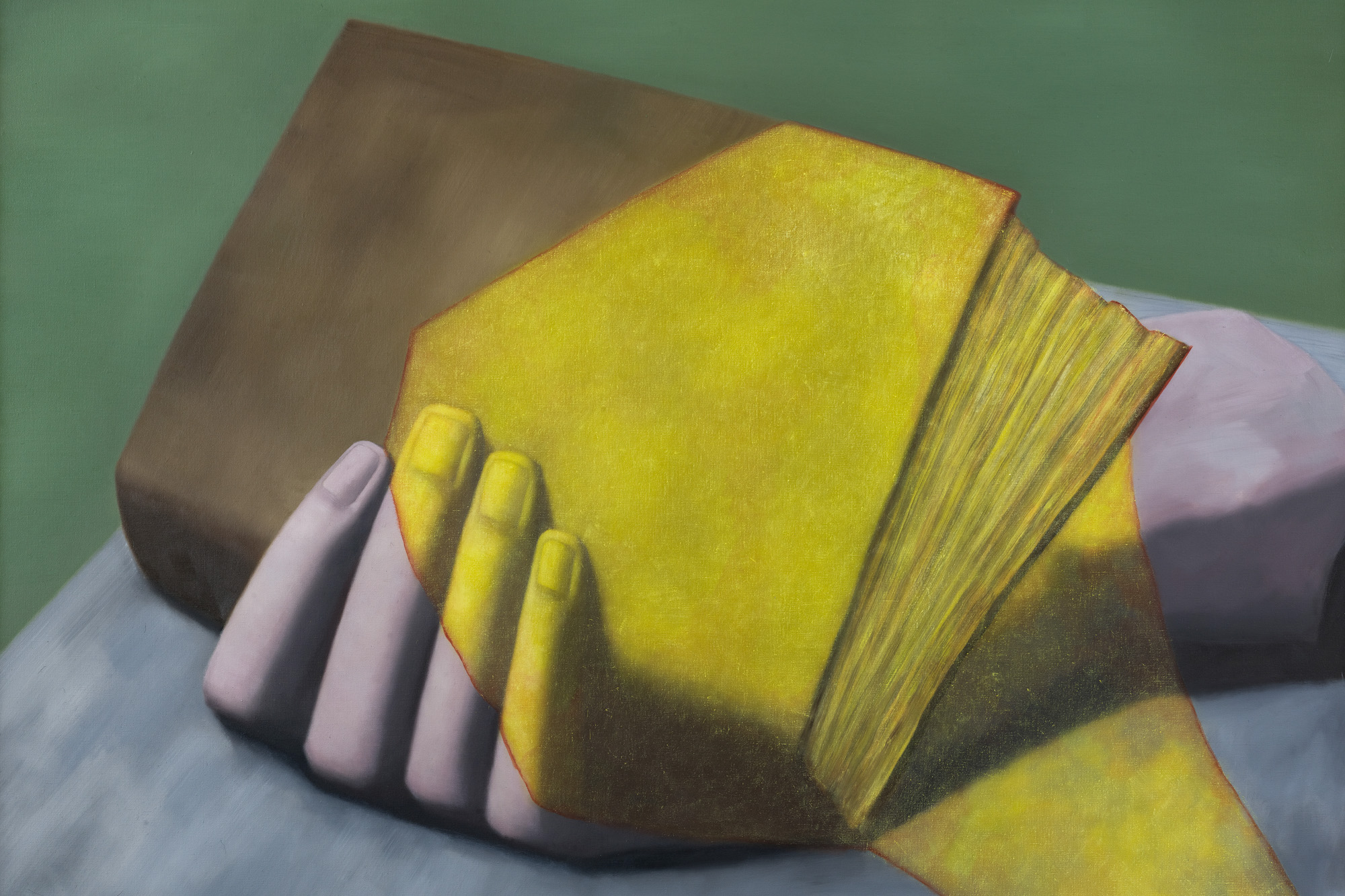 MAR 21–MAY 4
Zhang Xiaogang: Lost
Pace Gallery
Known for his Bloodline series of monochromatic family portraits, Chinese painter and sculptor Zhang Xiaogang investigates the construction of identity and memory in the context of contemporary China. Running concurrently with Zhang's solo at Shanghai's Long Museum, the show at Hong Kong's Pace Gallery will present ten recent paintings, which departs from his family paintings and explores still life.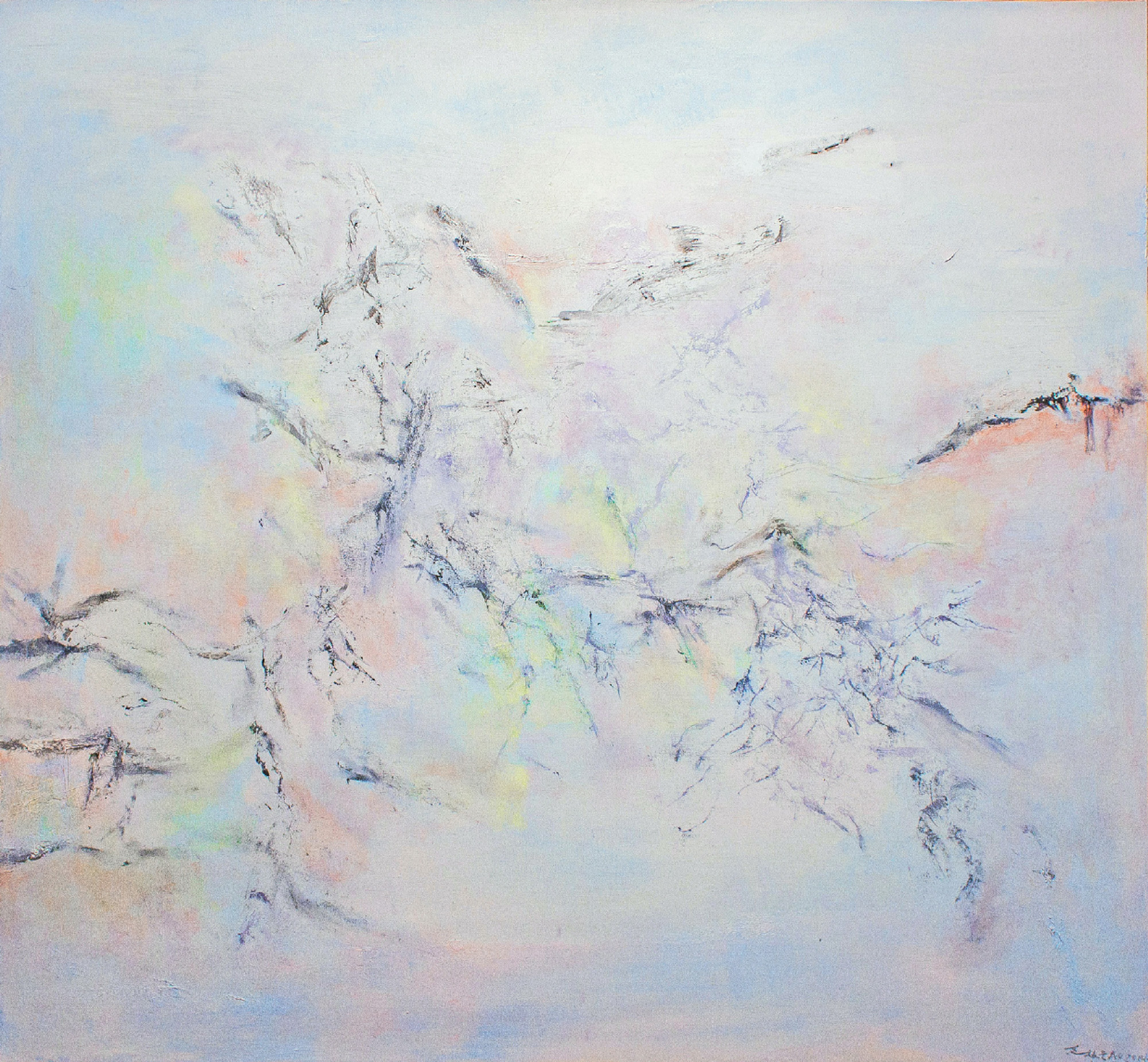 MAR 22–APR 16
L'éternité
Villepin
"Eternity can be found in daily observations and in memories," posits Villepin gallery in its latest group exhibition, which features legendary artists Zao Wou-Ki, Myonghi Kang, Marie de Villepin, Ida Yukimasa, Georges Mathieu, and others. Named after French poet Arthur Rimbaud's eponymous verse, "L'éternité" will see the cosmic oil canvases of Kang, ink and oil abstractions of Zao, and spatial experimentations of de Villepin, drawing attention to the transient motions and capture fleeting sensations of change reflective of life's fragility.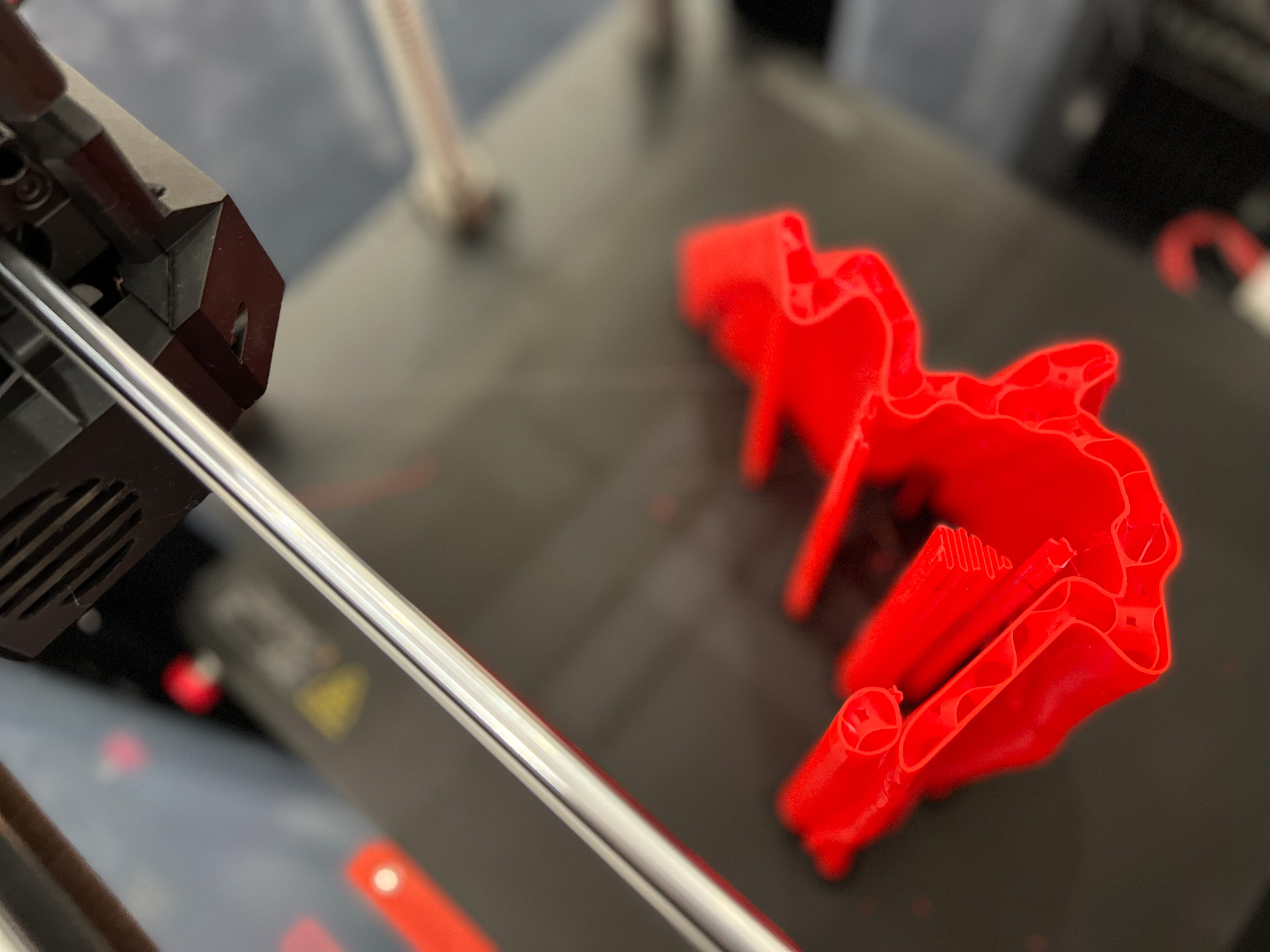 MAR 20–MAY 6
Rirkrit Tiravanija: The Shop
David Zwirner
Rirkrit Tiravanija often engages with his audience and society through his interactive, participatory installations, such as cooking untitled 1990 (pad thai) (1990–) in the gallery space. His first solo with David Zwirner, inspired by Chinese writer Liu Cixin's sci-fi trilogy Remembrance of Earth's Past (2008–10), will continue to explore relational aesthetics through bringing people together in his installations and collective acts.
MAR 22–MAY 20
Tunji Adeniyi-Jones: Deep Dive
White Cube
Brooklyn-based painter Tunji Adeniyi-Jones creates emotional figurative landscapes that depict stylized, gender-fluid bodies performing choreographic actions across large canvases. Inspired by the mythologies of West Africa and his Yoruban heritage, Adeniyi-Jones's works—produced by rotating the canvas intermittently while painting—combine these histories with American and European influences from his time abroad. "Deep Dive" will gather a new suite of paintings and delicate lithographs for his first solo show in the region.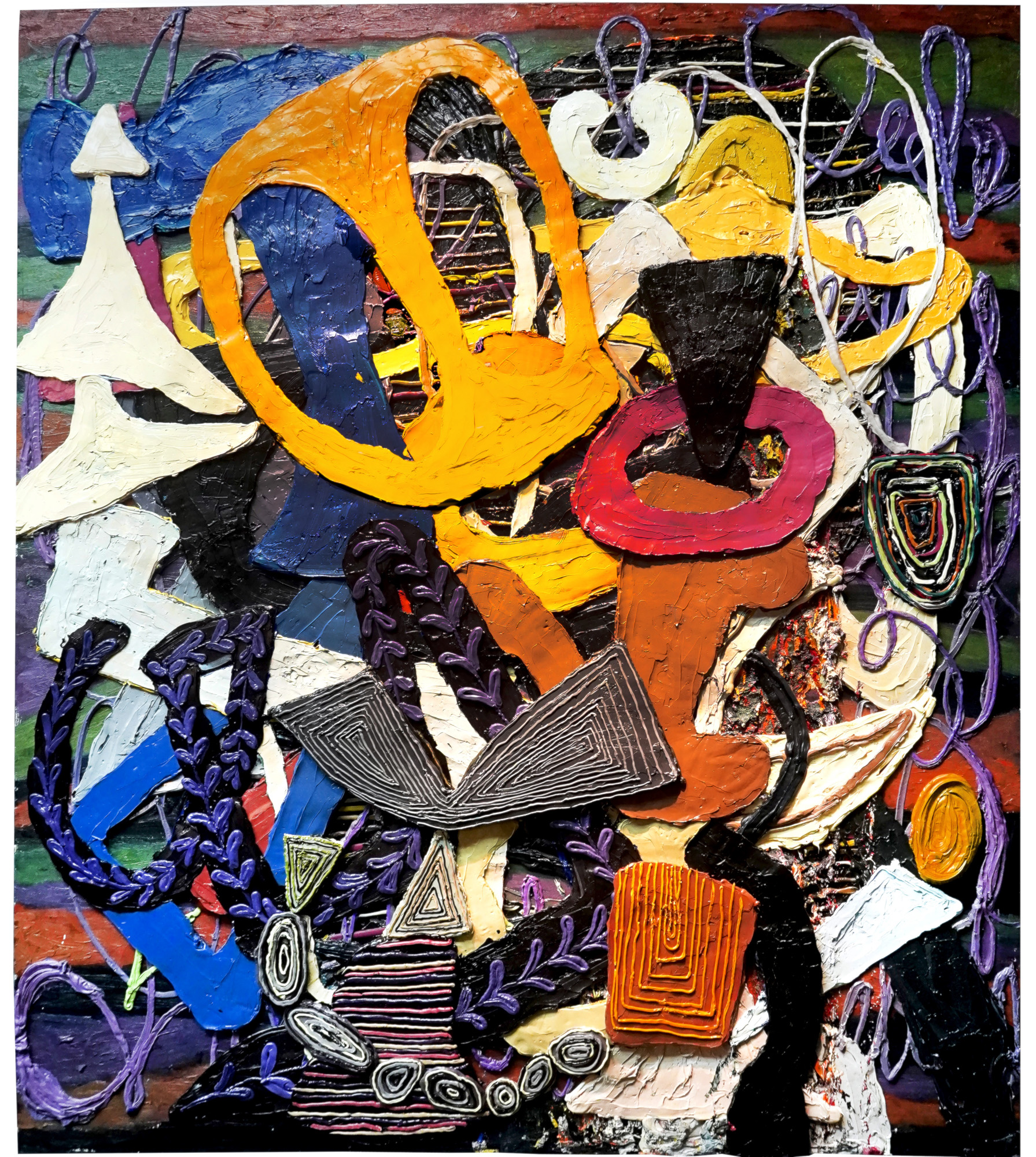 MAR 20–APR 30
Jigger Cruz: Resembling Utopia
Tang Contemporary Art
Filipino painter Jigger Cruz plays with the ideas of defacement and vandalism to paint, spray paint, burn, and even cut the canvases that he previously made, while referencing classical works of Flemish and Post-Renaissance masters. "Resembling Utopia" is a display of Cruz's latest gestural works, characterized by an introspective turn, with Cruz proclaimed to be "getting lost" in the pursuit of freedom in perception. After a period of monochromatic grays that dominated his palette, Cruz's latest works incorporate bold and vivid colors again into his multilayered oil paintings.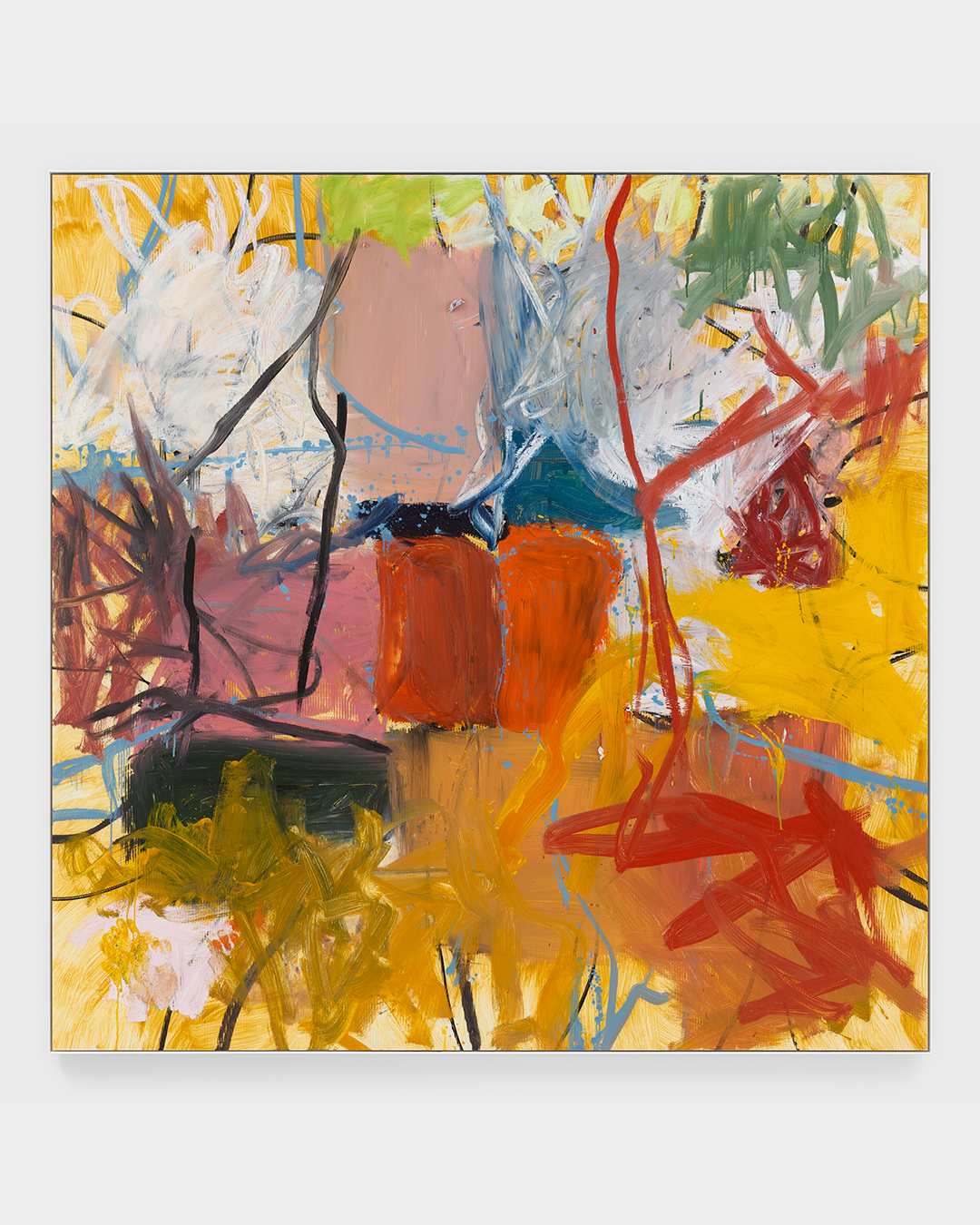 MAR 20–MAY 8
Aaron Garber-Maikovska: Valley Step
Massimo de Carlo
The landscapes of southern California inspire Aaron Garber-Maikovska, who creates abstract paintings on sheets of fluted poly using homemade oil sticks. The artist's process begins on the floor with black lines that define the surface, before he builds up the surface with an ochre ground and layers of additional colors reflecting the arid terrain of his surroundings.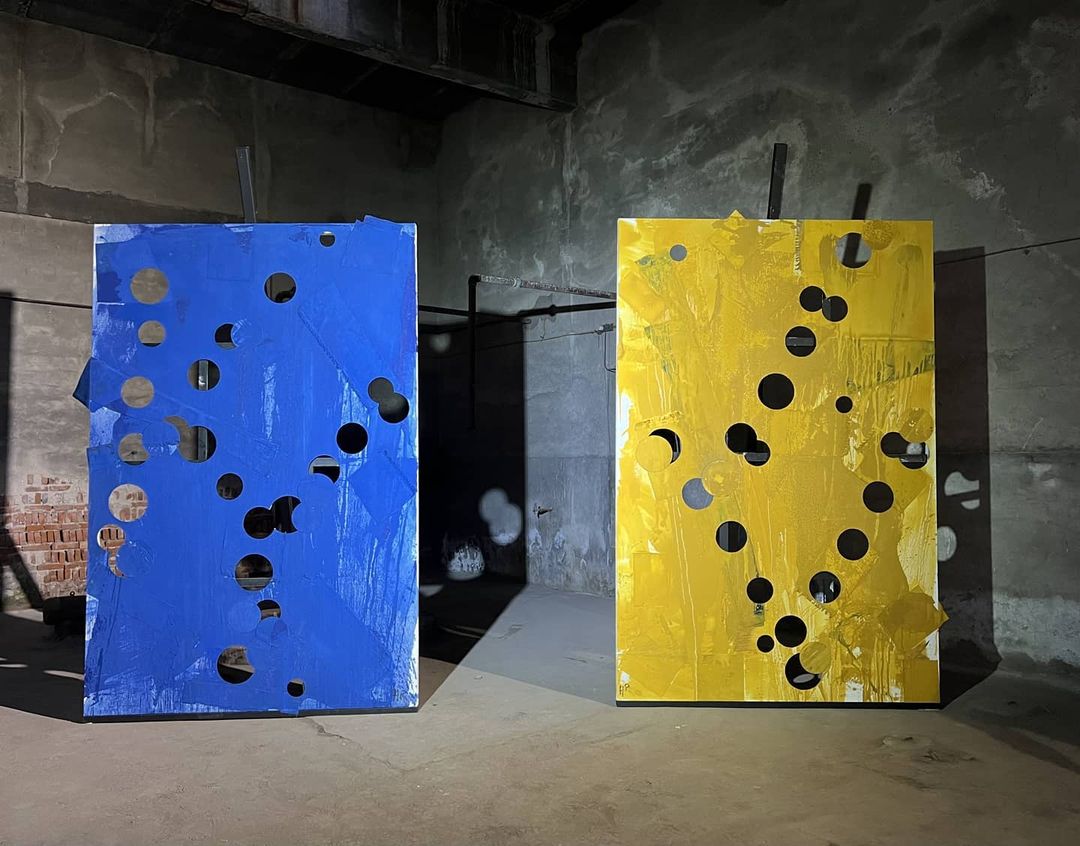 MAR 20–APR 22
Huang Rui: HERE
10 Chancery Lane
Stars Art Group member Huang Rui presents a new series of paintings that continue the artist's engagement with the I-Ching and explore the concepts of "absence" through pictorial means. Some works feature shapes excised from the canvas surface while others appear as diagrams from the Book of Changes.
SHEUNG WAN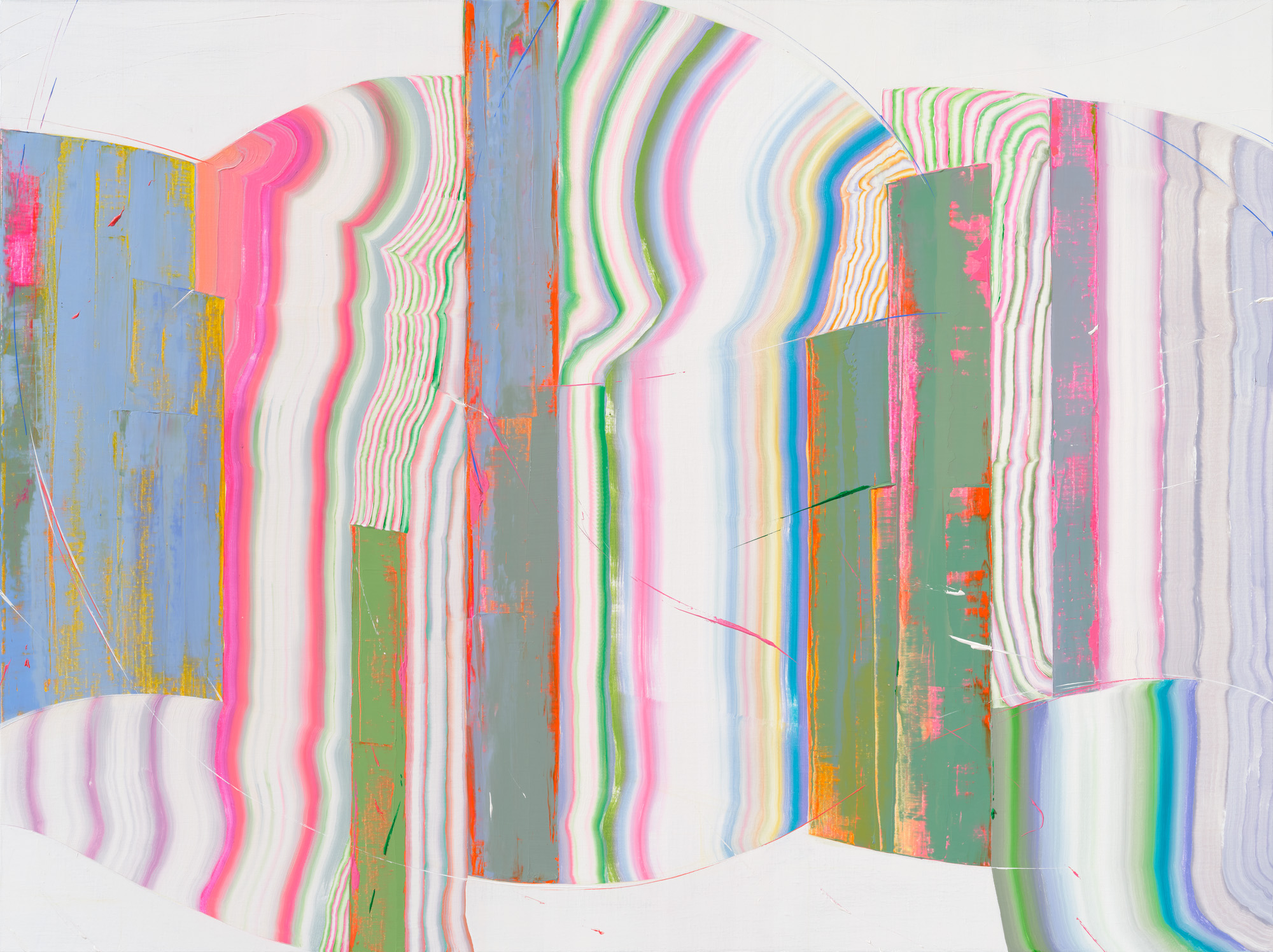 MAR 16–APR 29
Kim Young-Hun: Meta River
Soluna Fine Art
Kim Young-Hun's paintings are distinctive for their vibrant stripes of color, which warp and bend across the canvas like electronic waves. These abstractions, made with traditional Korean painting technique of hyuk-pil, capture the numerous signals and technologies that have pervaded the 21st-century human experience. In Kim's third solo exhibition with Soluna Fine Art, the artist will draw upon his ten-year series Electronic Nostalgia to present 14 new oil paintings he completed in 2022.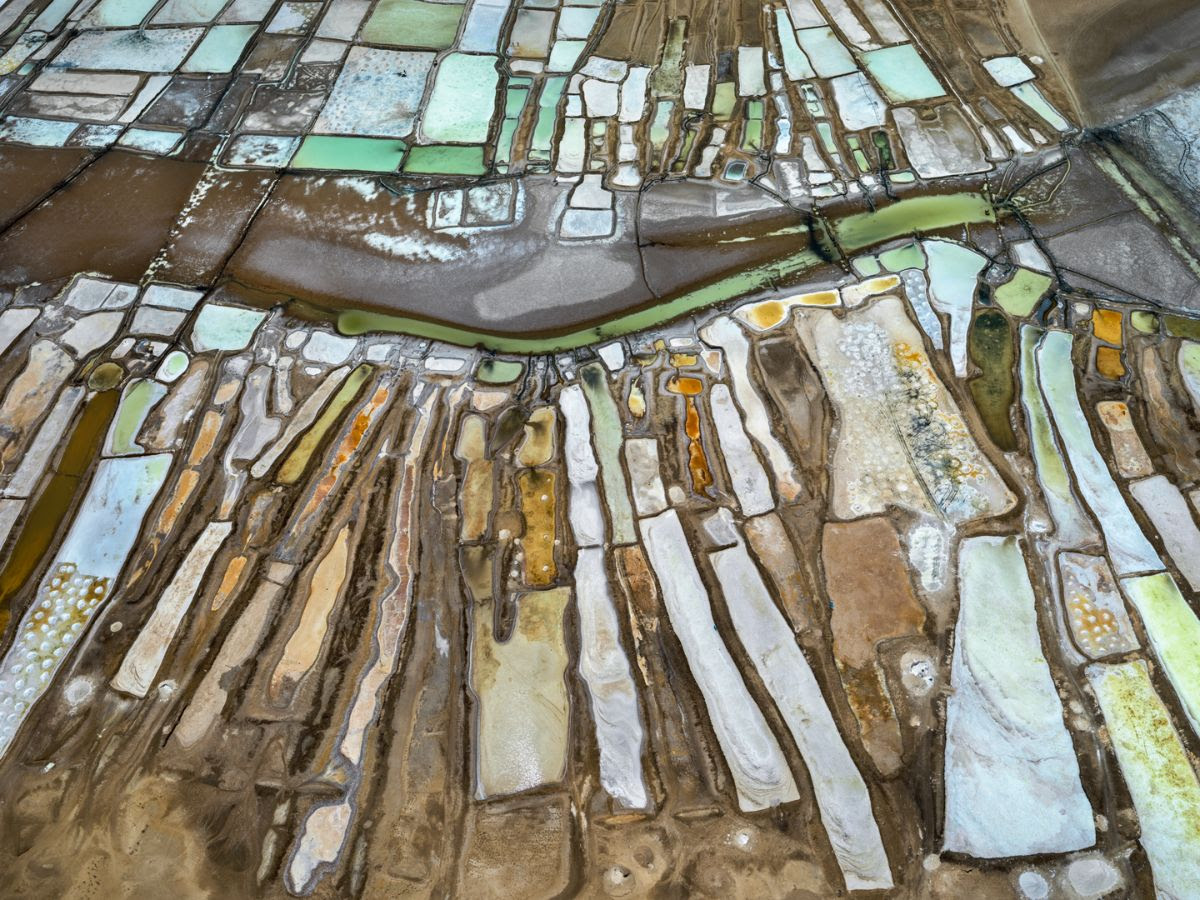 MAR 24–MAY 20
Edward Burtynsky: African Studies
Flowers Gallery
Canadian photographer Edward Burtynsky is known for his large-scale color photographs depicting industrial landscapes. At Flowers Gallery, Burtynsky will showcase his latest photographs taken in Africa between 2015 and 2019, which capture the visual manifestation of human existence on Earth, especially ones created by terraforming, extraction, agriculture, and urbanization.
WAN CHAI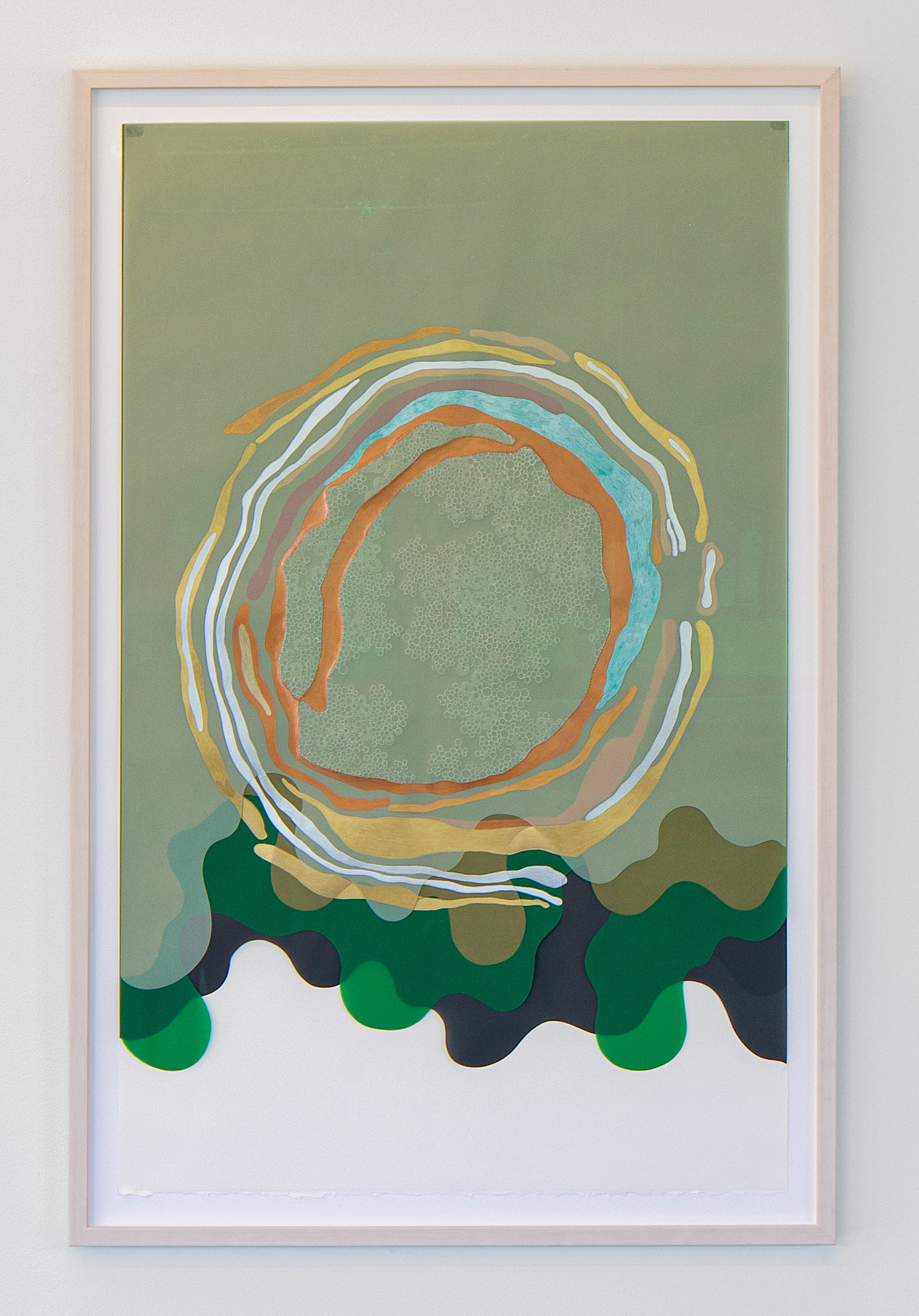 MAR 20–MAY 6
Tiffany Chung: entangled traces, disremembered landscapes
Kiang Malingue
Interested in imposed political borders and their traumatic impacts on various communities around the world, Vietnamese-American artist Tiffany Chung is best known for her cartographic drawings, sculptures, videos, photographs, and theater performances that examine geopolitics of conflict and historical transformations in relation to cultural memory. Her first solo in Hong Kong will showcase embroidered landscapes, delicate vellum and paper drawings, and a new three-channel video installation, which meditate on loss and trauma.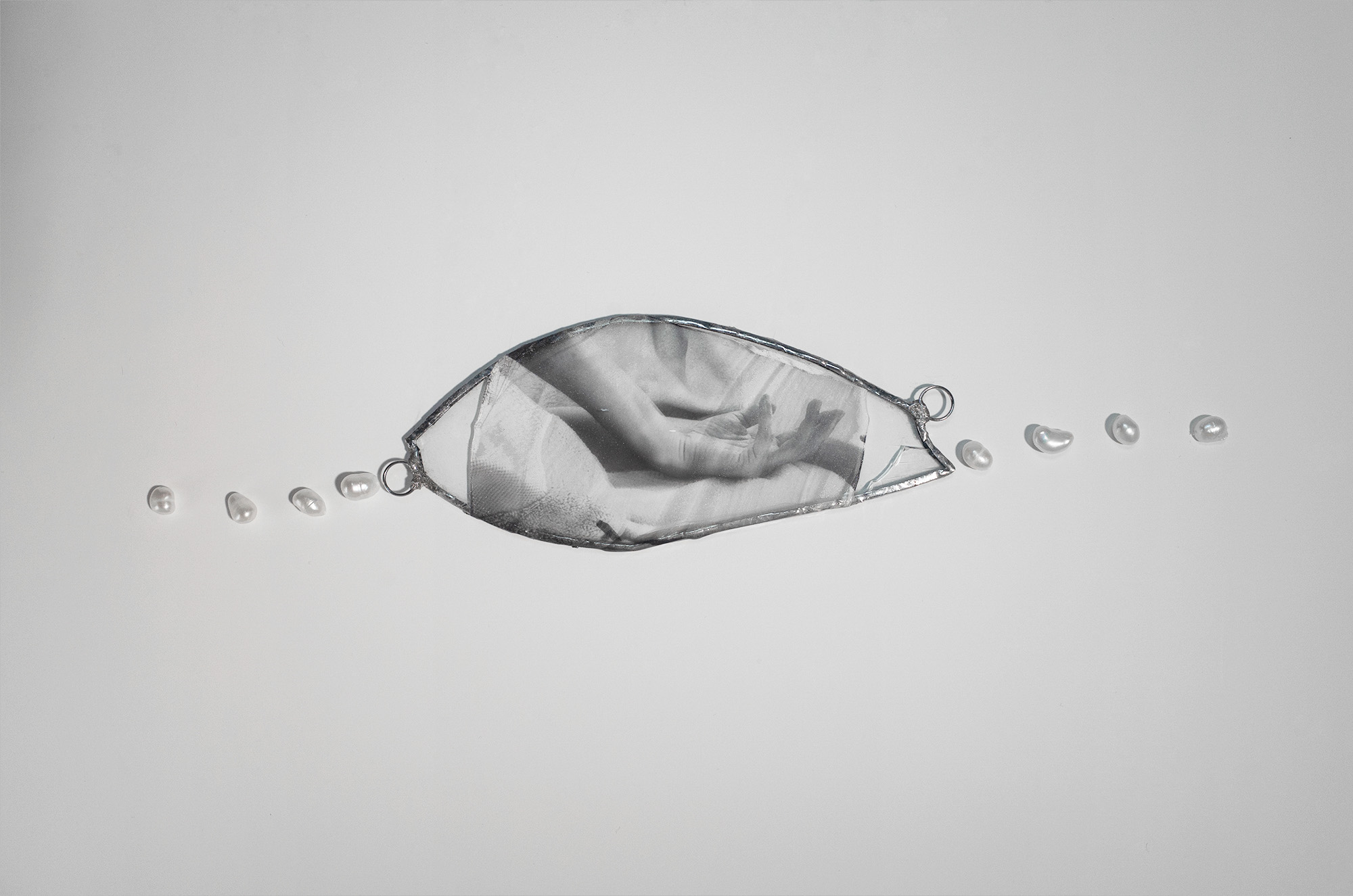 MAR 20–MAY 13
Michele Chu: you, trickling
PHD Group
Michele Chu's multisensory installations and public interventions explore intimacy and human connections. In her debut solo exhibition with PHD Group, the Hong Kong-born interdisciplinary artist and designer will invite viewers to confront personal and collective loss—in particular, the loss of a maternal figure—through images of the body. The visitors will be guided through loose, umbilical-like, fabric passageways, encountering works such as a bronze-cast belly button, images of outreached hands, and a sculpture of a woman lying still and back-faced, spread out across the exhibition.
EASTERN DISTRICT
MAR 8–APR 1
Bouie Choi Yuk-kuen: Crossing the Nights, Filling the Lines
Grotto Fine Art
Bouie Choi Yuk-kuen's landscapes seek to remind viewers of their seeming insignificance in the grand scheme—from living amid towering skyscrapers in the city, to existing in what is but a speck of time and space in a vast universe. In her fourth solo exhibition with Grotto, Choi continues to depict ethereal scenes of scattered lights evocative of the idea of "home" through her practice of acrylic painting on upcycled wood. As in her previous works, these new paintings possess a spatial and temporal ambiguity indicative of the ever-evolving nature of a landscape.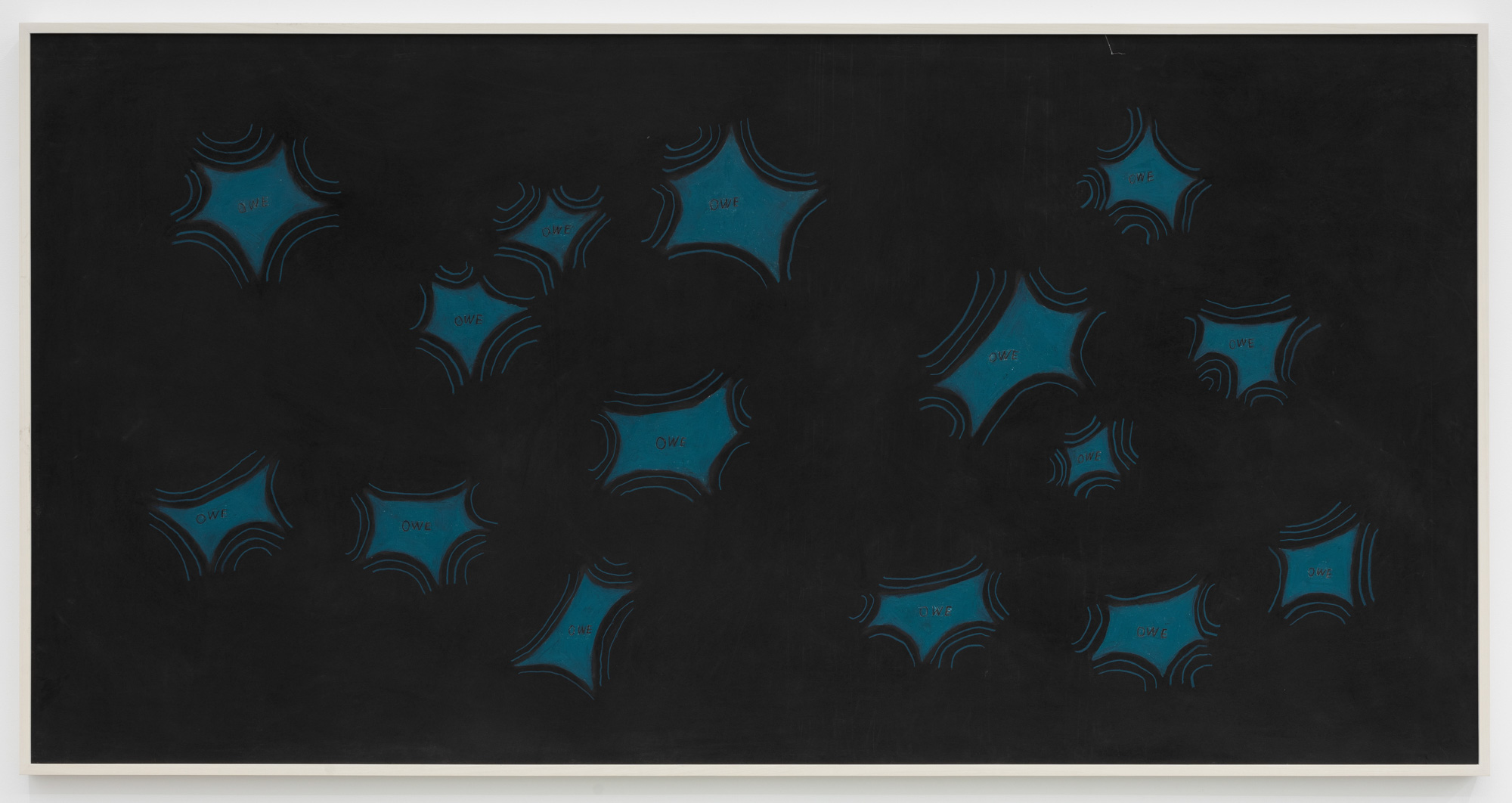 MAR 18–SEP 29
signals…瞬息
Para Site
Drawing inspiration from the experimental London art salon Signals (1964–1966), Para Site curators Billy Tang and Celia Ho gather various forms of kinetic art, spatial communications, and interventions to reconnect with the global community from the perspective of post-pandemic Hong Kong in the three-chapter show. Based on a reconfigurable-display model, participating artists will use sound, smell, movement, and smoke to investigate issues related to displacement and migration, as well as the intersection of technology, science, and architecture. The first chapter "signals…storms and patterns," which will focus on self-organization and spatial politics in contemporary art making.