Shows to See in Early June
By The Editors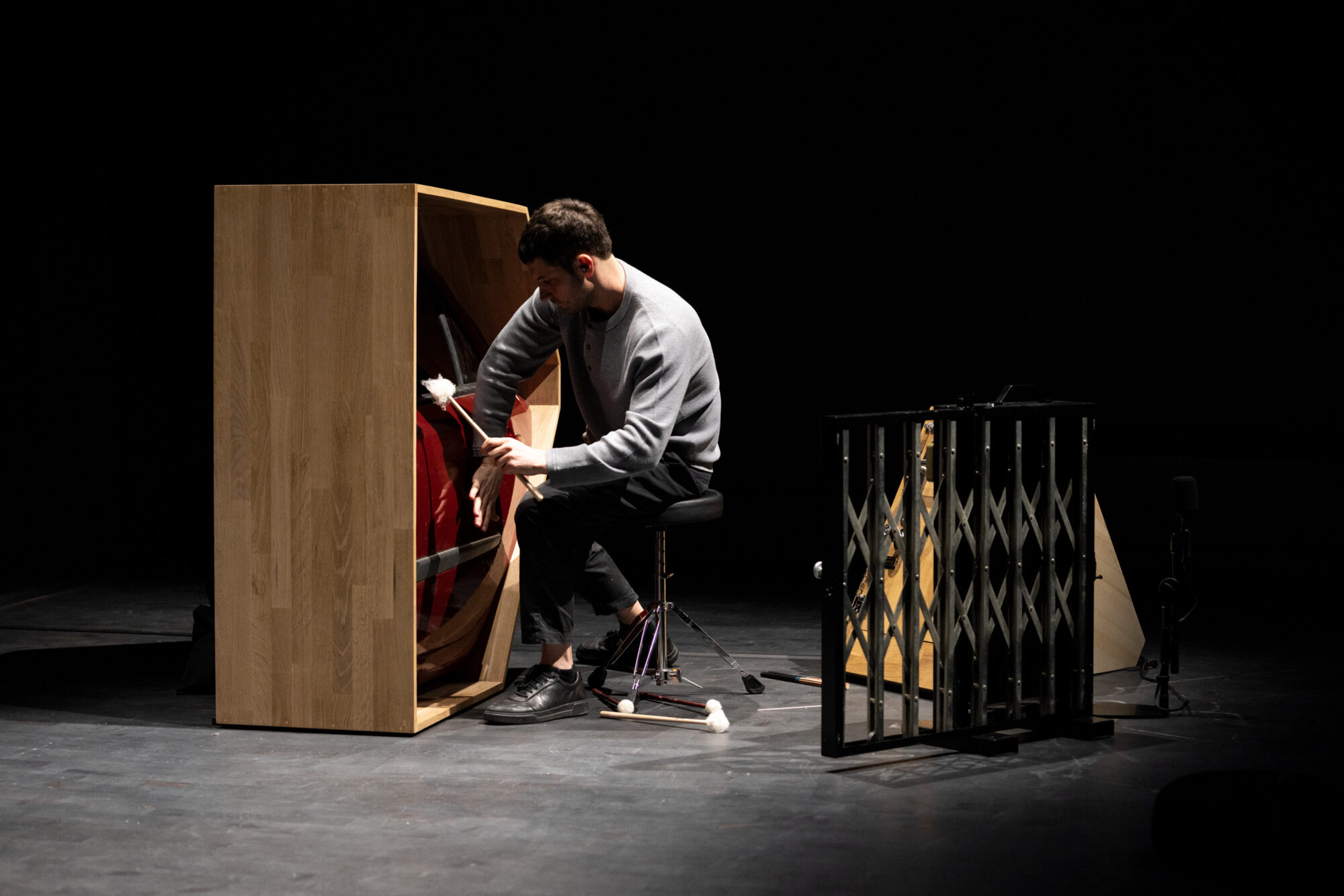 APR 8–JUN 11
Lawrence Abu Hamdan: Walled Unwalled and Other Monologues
Museum of Modern Art (MoMA), New York
Known for his "forensic listening" technique, which documents and analyzes audio recordings as evidence of corporate, state, and environmental violence, Lawrence Abu Hamdan's exhibition at New York's MoMA explores ear-witness as a form of legal testimony. Believing in the capacity of sounds—often "leaked" and collected through walls—Hamdan created Walled Unwalled (2018), a video monologue citing trials proved through auditory evidence, which is featured as the centerpiece of the exhibition. In concurrence with the group exhibition "Signals: How Video Transformed the World," Hamdan also presents three live performances, including Natq (2019– ), scheduled for June 8–11.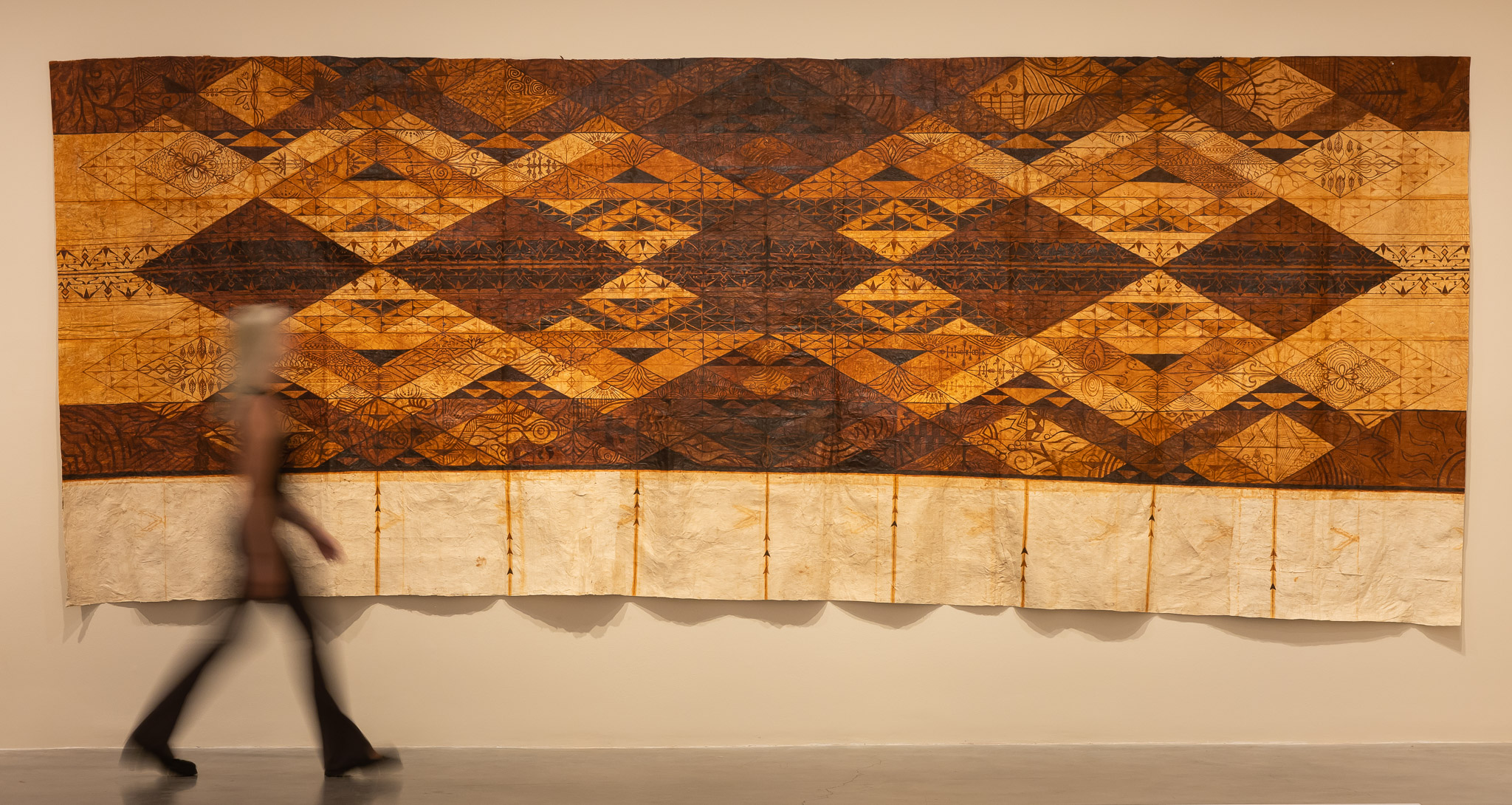 MAR 24–JUL 9
The National 4: Australian Art Now
Multiple Locations, Sydney
Co-presented by the Art Gallery of New South Wales (AGNSW), Campbelltown Arts Centre, Carriageworks, and the Museum of Contemporary Art (MCA) Australia, "The National 4" is a comprehensive survey of contemporary Australian art, bringing together works by 80 artists in order to discuss pressing matters within Australian society today. Highlights included Abdul Abdullah's witty and environmentally charged oil paintings at AGNSW; Ivi art collective's collaborative preservation of Pacific Island handicraft ngatu (barkcloth) at the MCA Australia; and Susan Balbunga's sculptures that utilize traditional Aboriginal weaving techniques at Carriageworks.
MAY 26–JUL 14
Only the Young: Experimental Art in Korea, 1960s–1970s
National Museum of Modern and Contemporary Art (MMCA), Seoul
A collaboration between the MMCA and New York's Solomon R. Guggenheim Museum, "Only the Young" explores the history and practice of Korean Experimental Art (silheom misul) in postwar South Korea and broadens the discussion on these artistic innovations in a global art historical discourse. Showcasing a variety of mediums, including performance, installation, photography, and video, this exhibition features 99 works and 31 archival materials from 29 artists reflecting and responding to the social issues in the 1960s and '70s. The exhibition will travel to Guggenheim in New York and the Hammer Museum in Los Angeles.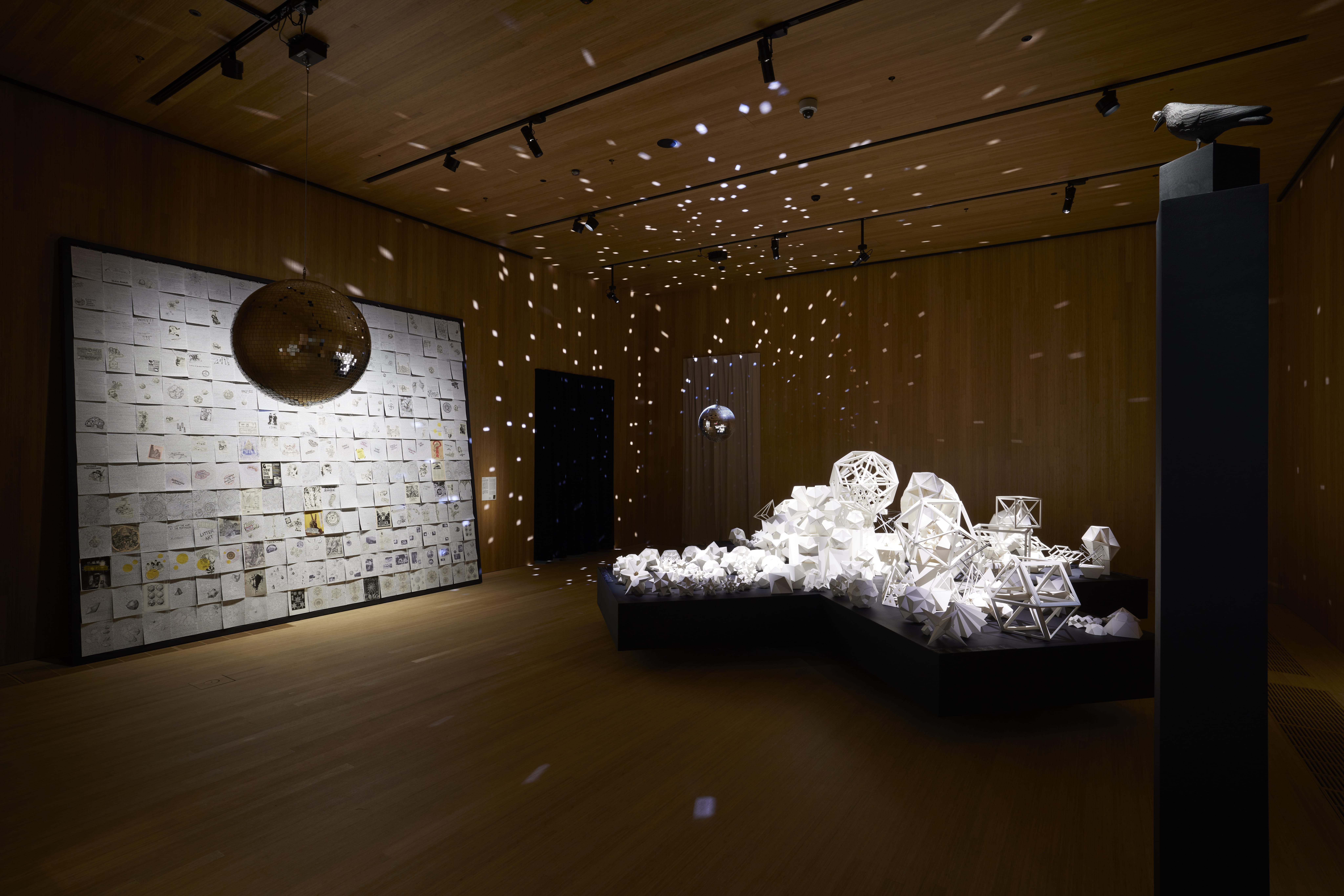 JUN 9–OCT 8
Angela Su proudly presents: Lauren O—The Greatest Levitator in the Polyhedric Cosmos of Time
M+, Hong Kong
Following the presentation of the Hong Kong Pavilion at the 59th Venice Biennale last year, Hong Kong artist Angela Su and curator Freya Chou reconfigured the show at their home city's M+ museum. In addition to the original video-performance and iconic hair embroidery, Su showcased her archival research on Lauren O's unconventional theories of levitations and artistic manifestations of these beliefs, such as Lauren O's geometric paper models and journal pages. Maneuvering between two realities, Su discusses the idea of risk-taking—how one reaches toward the impossible despite knowing the slim chance of success.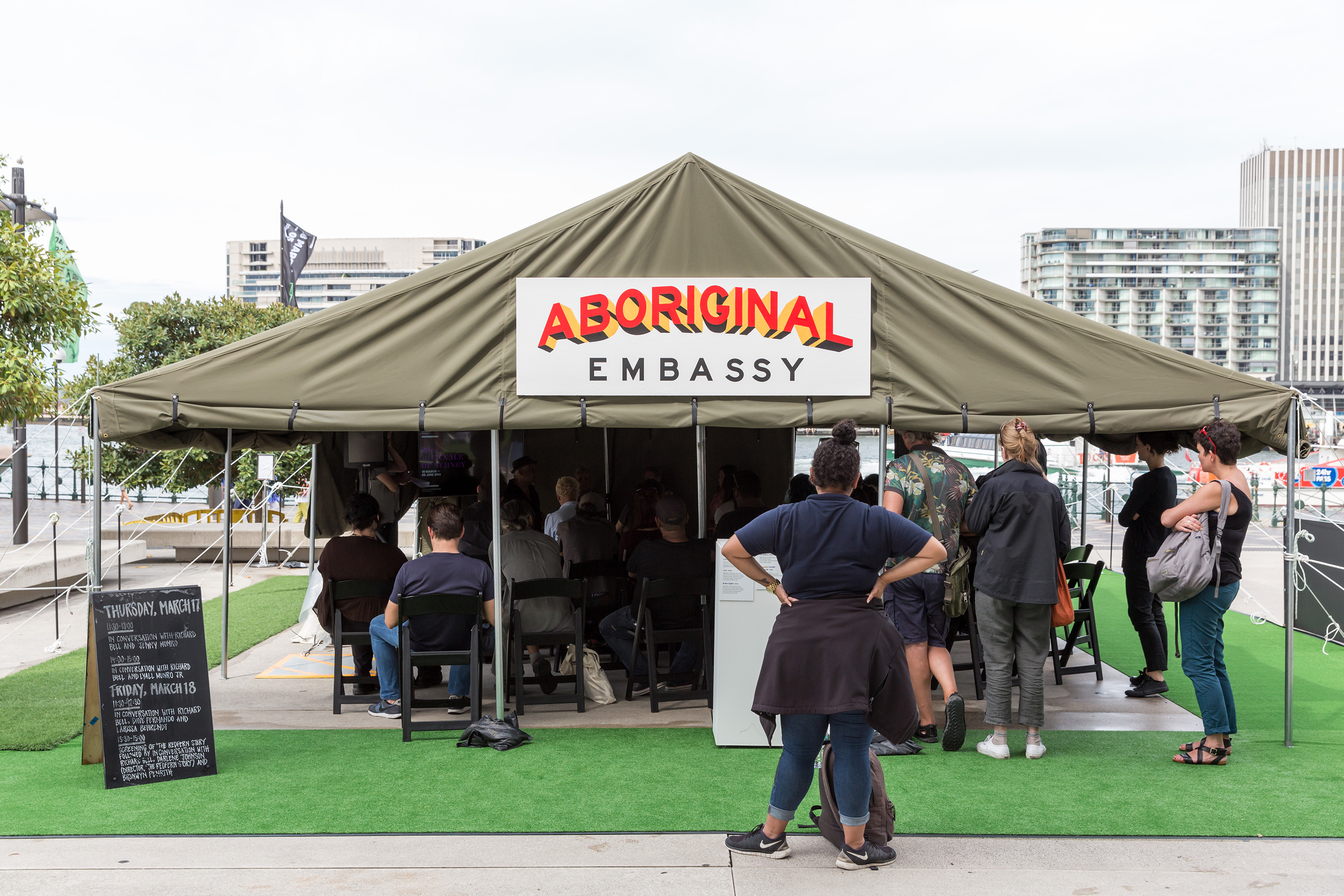 MAY 20–JUN 18
Richard Bell: Embassy
Tate Modern, London
Inside London's Tate Modern, Richard Bell recreates the tent Embassy, originally built in front of Canberra's Parliament House in 1972 to advocate for what later became the 1976 "Aboriginal Land Rights Act," to reflect the ongoing work of Aboriginal Australian activism. The installation acts as a theater and an event-space, screening Alessandro Cavadini's documentary Ningla A-Na (1972), which focuses on Aboriginal resistance in Southeastern Australia in the 1970s, in one corner while hosting several guest speakers and public events to promote engagement and education on Aboriginal rights. Since its conception in 2013, Bell has been taking the embassy across the world, exhibiting in Jakarta, New York, Seoul, Amsterdam, and Moscow.
APR 23–SEP 24
Women Defining Women in Contemporary Art of the Middle East and Beyond
Los Angeles County Museum of Art (LACMA)
LACMA aims to question the stereotypical presentation of West Asian women in art history by highlighting the practice of female artists through 75 artworks. Inspired by diaspora communities and life as a woman in a Muslim-majority country, works on display include Samira Abbasy's metaphysical, Qajar Court Painting-inspired icons of femininity as well as Newsha Tavakolian's photo series The Day I Became a Woman (2009), which documents the artist's niece before and after the Jashn-e Taklif, a ceremony where a girl dons the Hajib, typically at nine years old.
Subscribe to ArtAsiaPacific's free weekly newsletter with all the latest news, reviews, and perspectives, directly to your inbox each Monday.