Weekly News Roundup: September 22, 2023
By The Editors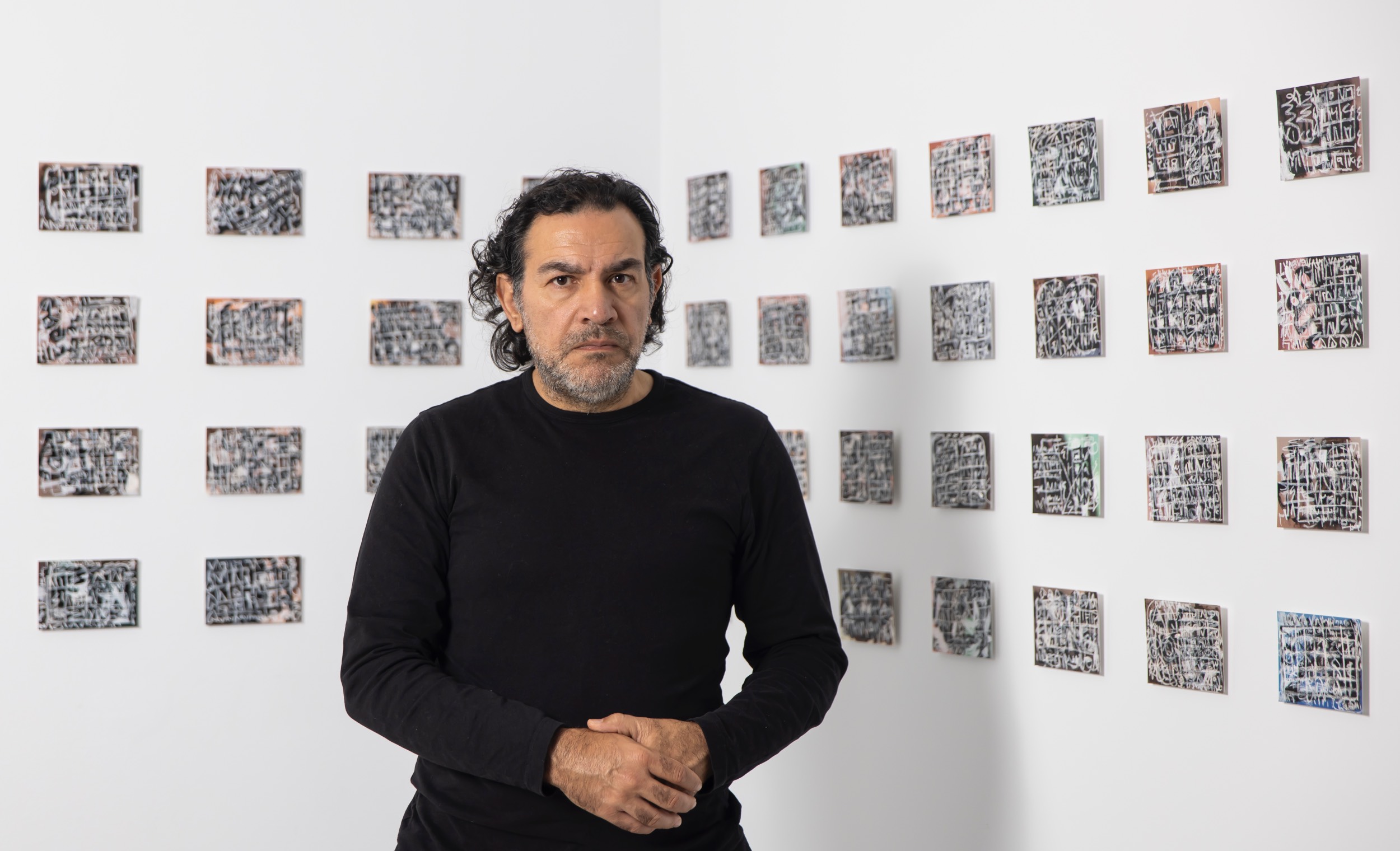 Khaled Sabsabi Wins the Creative Australia Visual Arts Award
Lebanese-Australian Khaled Sabsabi, a hip-hop performer, sound artist, and recent specialist in immersive video-based installations, was one of eight artists working across different media recognized by the Creative Australia Awards, a government-backed body for investment in the arts. Recipients will receive interviews on ABC TV to celebrate their practice, coinciding with ABC Art Week (September 18–24). Based in Western Sydney, Sabsabi seeks to document and share stories from the region's Muslim community in his ongoing "Moments in Waiting" project. Thus far, the visual artist has sourced an incredible array of historical documents, including 1300-year-old Quranic texts, 650 CE coins, and Ottoman Empire-era handwritten letters. Through this project, Sabsabi hopes to counteract racism and xenophobia in Australia through education, storytelling, and representation. In his own words, "It's at the margins where the great ideas are born, not when you're comfortable and complacent."

CHAT Partners with Italian Fashion Brand to Launch the First Contemporary Textile Art Prize

The Centre for Heritage, Arts and Textile (CHAT), a nonprofit art institution in Hong Kong specializing in textile-related art, design, and heritage-related topics, has announced the launch of the ANTEPRIMA x CHAT Contemporary Textile Art Prize in partnership with Italian fashion brand ANTEPRIMA. The prize is meant to highlight and encourage contemporary artists working with textiles from across Asia. Artists will be shortlisted for an exhibition as part of CHAT's 2024 winter program, and the winner will receive a grand prize of HKD 300,000 (USD 38,300). The international panel of jurist includes Ann Coxon of Tate Modern; Lesley Ma of the Metropolitan Museum of Art in New York; Judith Greer of Sharjah Art Foundation; Cuauhtémoc Medina of Museo Universitario Arte Contemporáneo, Mexico City; and CHAT's own director, Takahashi Mizuki. The public will also vote for an Audience's Prize, which comes with a cash reward.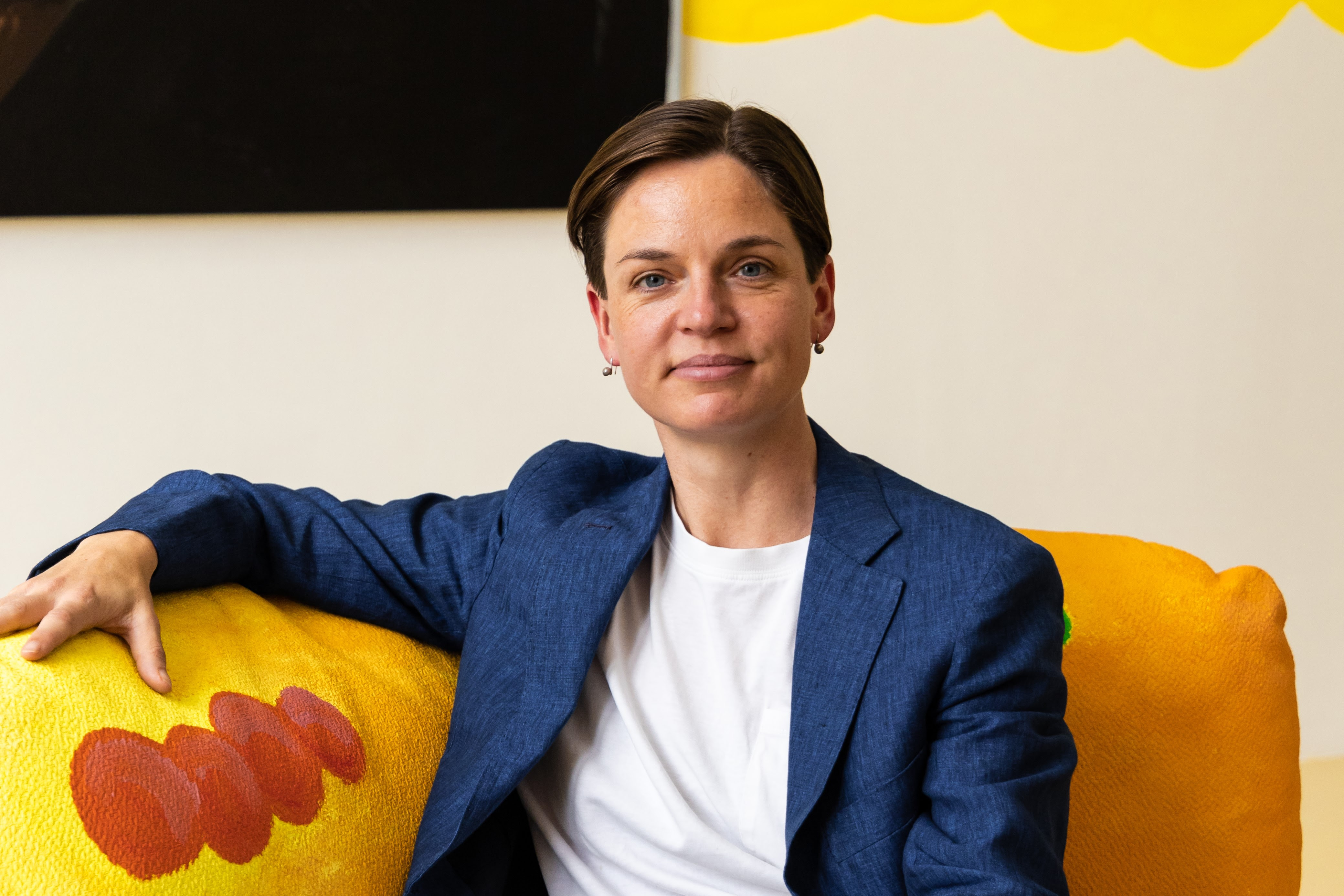 Biennale of Sydney Team Adds Curatorial Advisor for 2024 Edition
Netherlands-based Australian curator Vivian Ziherl was named as a curatorial advisor to the upcoming 24th Biennale of Sydney "Ten Thousand Suns," which will open in March 2024. The research and programs manager at Kunstinstituut Melly in Rotterdam, Ziherl will work on the exhibition and programs for the Biennale with artistic directors Cosmin Costinaș and Inti Guerrero. Ziherl was the founder of the curatorial platform Frontier Imaginaries (2016–19), which presented exhibitions at venues such as the Institute of Modern Art in Brisbane, the Al Ma'mal Foundation in Jerusalem, and the Van Abbemuseum in Eindhoven. Costinaş and Guerrero said: "Her longstanding, unique, and insightful engagement with artists, histories, and conversations pertaining to Australian processes of reconciliation and their connection to international debates will make her voice an invaluable contribution to the 24th Biennale of Sydney." Known for her collaboration with Indigenous artists such as Richard Bell and Megan Cope, Ziherl joins the curatorial team shortly after Tony Albert was named as First Nations Curatorial Fellow at the Fondation Cartier pour l'art contemporain.
Taiwanese Artist Received Medal of Arts from US State Department

Suling Wang, a Taiwanese artist known for her large-scale abstract painting, has been awarded the Medal of Arts 2023 by the Art in Embassies program in partnership with the US State Department, alongside four American artists, including Tony Abeyta, Sheila Hicks, Robert Pruitt, and Hank Willis Thomas. On September 13, First Lady Jill Biden presented medals to the artists in a White House ceremony. A well-known prize for promoting cultural diplomacy in the US, Suling Wang was a 2019 Artist x Artist Honoree of the Hirshhorn Museum and Sculpture Garden, Washington, DC. Wang received a commission from Art in Embassies to create one of her largest paintings titled The Singing River 2, which is on display at the American Institute in Taipei since 2016.
Subscribe to ArtAsiaPacific's free weekly newsletter with all the latest news, reviews, and perspectives, directly to your inbox each Monday.