Weekly News Roundup: October 7, 2022
By The Editors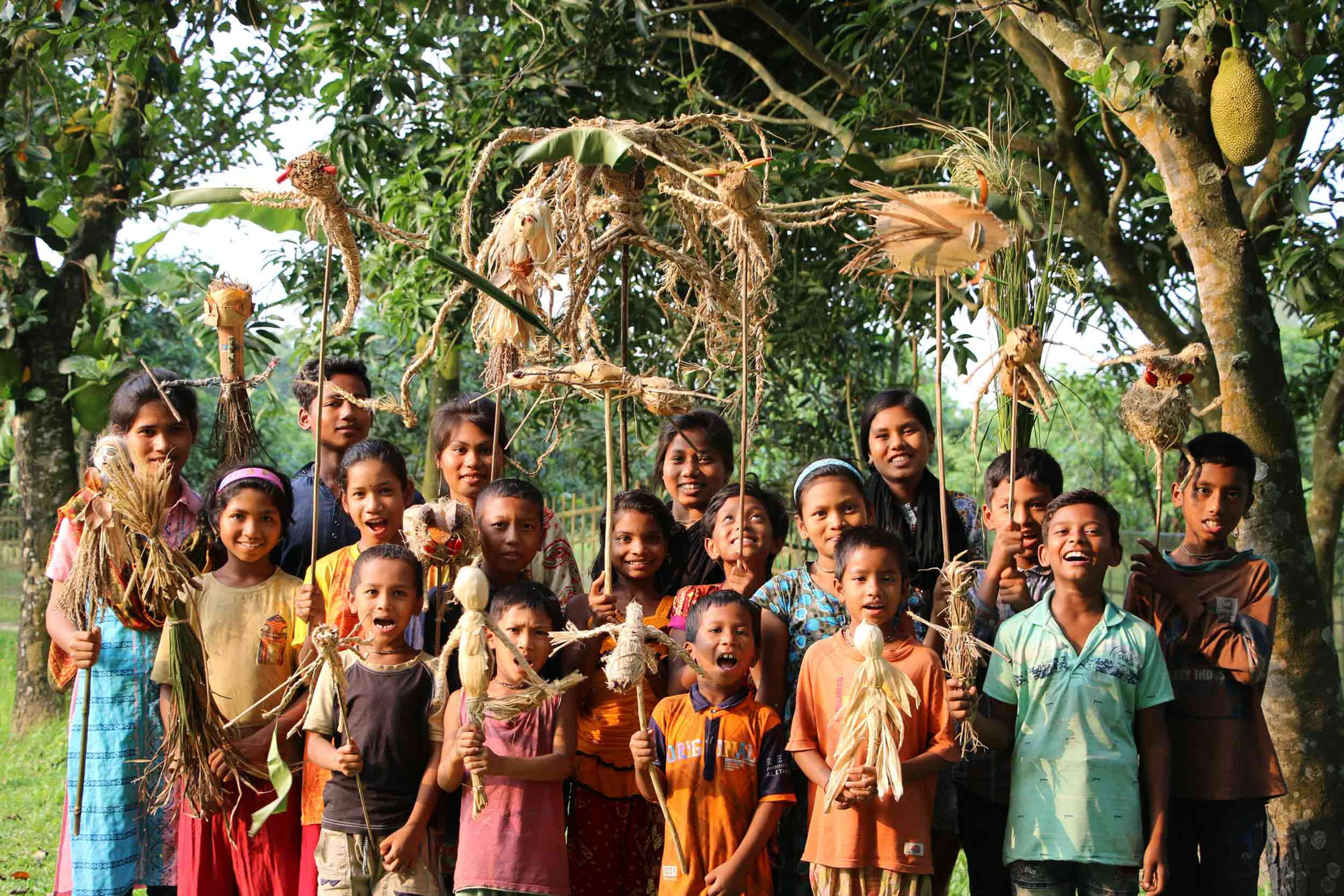 Dhaka Art Summit Announces Projects for 2023 Edition
The Dhaka Art Summit (DAS), a biennial event for art and architecture related to South Asia, will return to the Bangladesh Shilpakala Academy from February 3 to 11, 2023. Helmed by chief curator Diana Campbell, the sixth edition "বন্যা/Bonna," which is the Bengali word for "flood," explores the influences of climate in forming history, culture, and identity. To this end, DAS has invited over 120 local and international artists, architects, and writers to explore these relationships. DAS has also revealed details on some of its commissioned projects, such as a pavilion designed by South African architect Sumayya Vally for performances that draw parallels between IsiZulu folk wisdom and Bengali harvest-culture; an experimental collaboration between sculptor Antony Gormley and local artisans in Dhaka; and an interactive exhibition by curator Sean Anderson titled "To Enter the Sky" wherein 1,000 children from across Bangladesh will be invited to contribute their designs to the presentation.
Pumpkin Returns to Naoshima Island
Yayoi Kusama's Pumpkin (1994), washed away by the waves in a typhoon last summer, has been restored and reinstalled at the original location on Naoshima Island, as announced by Benesse Art Site Naoshima, who manages its display, on October 4. Following a restoration process overseen by Kusama herself, a new pumpkin was unveiled, bearing the same color, size, and materials as its predecessor, but a tougher structure to strengthen its ability to survive extreme weather conditions. At the ceremony, Hitoshi Kobayashi, director and CEO of Benesse Holdings Inc. said, "We have learned the lesson last year and asked Yayoi Kusama's production team to create a pumpkin that is resistant to disasters such as typhoons." Regarding specific measures, Ryoji Kasahara, president of Naoshima Cultural Village Co., Ltd., assured that in the future when a typhoon is approaching, the work will be evacuated to a suitable place at an earlier stage. Located at an old pier on the "art island" Naoshima in the Seto Inland Sea since 1994, the bright yellow Pumpkin sculpture has become a landmark. In August 2021, a video of the pumpkin being swept away by Typhoon Lupit went viral online, causing a shock to art fans both in Japan and overseas.

Shirin Neshat Screens Video Work in Support of Women in Iran
In solidarity with the protests against the worsening human-rights situation in Iran, New York-based media artist and filmmaker Shirin Neshat has selected two works from her acclaimed Women of Allah series (1993–97) to be broadcast across the large screens at Piccadilly Lights, London, and in Pendry West Hollywood, Los Angeles at 20:22 local time from October 1 to 4, 2022. As part of the urgent commission "Woman Life Freedom" by contemporary art platform Circa, Neshat chose Moon Song (1995) and Unveiling (1993), which delve into the religious and political struggles of women in Islamic countries. In a statement about the commission, Neshat shared: "As an artist devoted to making art that resonates to her people in Iran and internationally beyond just the art world, it feels like a perfect fit to work with Circa whose main premise is to make art accessible to a larger public, particularly in a time of crisis when people are looking for meaning and hope in the midst of chaos and political injustice."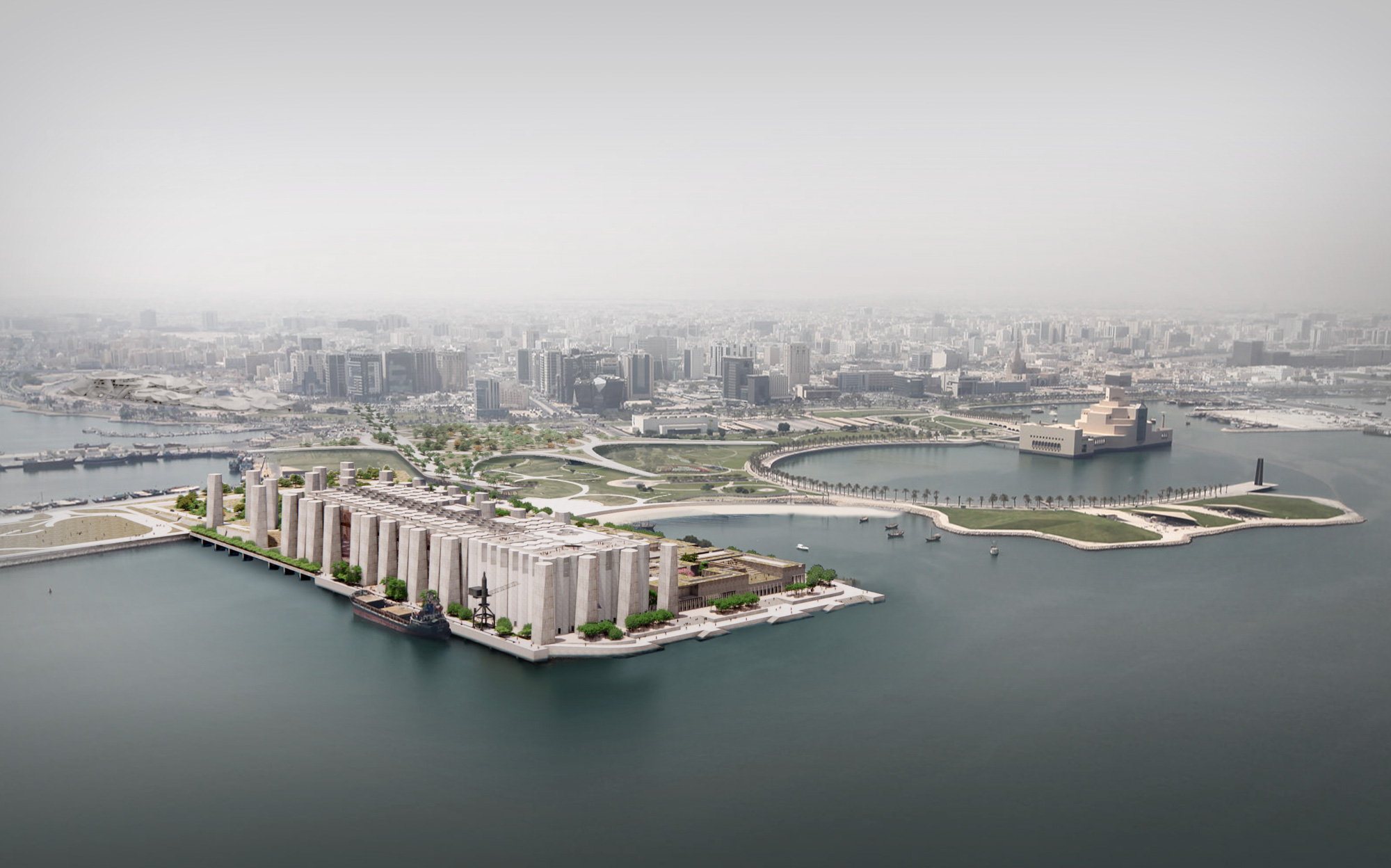 Qatar Museums Present Preview for Art Mill Museum 2030
Ahead of the inauguration of Art Mill Museum in 2030, Qatar Museums mounted a preview exhibition of the upcoming museum's concept, architecture, and garden design. The preview will run from October 24, 2022 to March 30, 2023 at the Qatar Flour Mills Warehouse and Al Najada Heritage House #15 in Doha. At the Flour Mills Warehouse, which will be the site of the new museum, "From Flour to Art" will showcase architect Alejandro Aravena and Elemental's design for the reimagined space, which incorporates a creative village and public garden. "The Museum's Garden" at Al Najada will reveal the development of the garden's concept and inspirations. Scheduled to open in 2030 in the country's cultural district Doha, the Art Mill Museum will showcase a collection of international modern and contemporary visual arts, architecture, design, film, fashion, and craft spanning the 1850s to the present.