Weekly News Roundup: February 11, 2022
By The Editors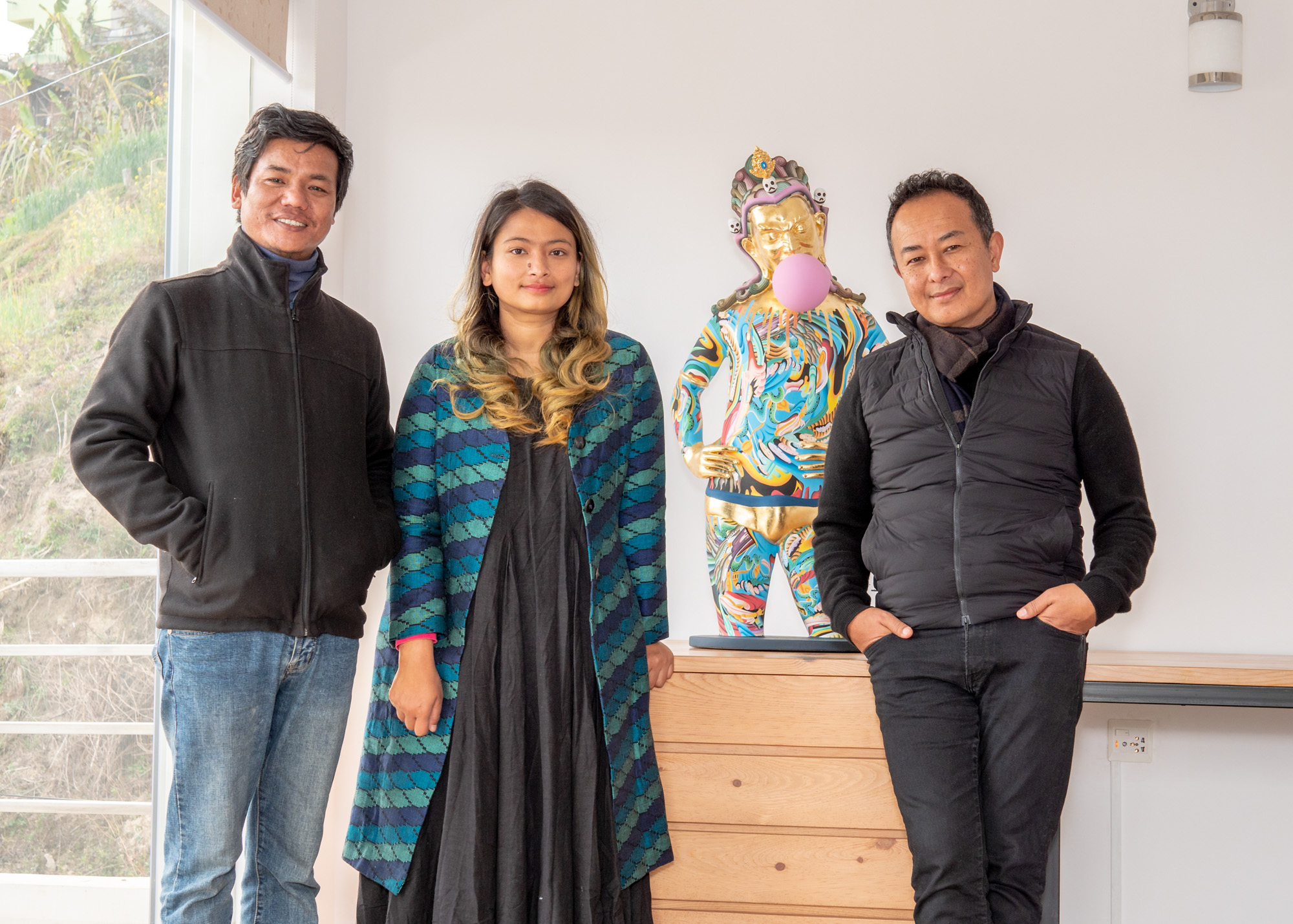 Nepal Pavilion to Debut at Venice Biennale
Artist Tsherin Sherpa will represent Nepal in its first national pavilion at the 59th Venice Biennale, which is scheduled to open in April. Curated by Sheelasha Rajbhandari and Hit Man Gurung, the pavilion, which is titled "Tales of Muted Spirits – Dispersed Threads – Twisted Shangri-La," will feature Sherpa's artworks that interweave Nepali cultural elements and explore the paradoxical perceptions and stereotypes of the Himalayan region. With training in traditional thangka painting, Sherpa will collaborate with artists nationwide, incorporating materials from shared history and narratives in oral cultures, woven languages, and daily rituals. "International understanding of Nepali art remains plagued by a Western conceptualization of the Himalayan region: a pervasive, romanticised vision that frames Nepal as static, pure and untouched by time and modernity," he explained in the announcement. "We need to create a space to reflect and re-evaluate these biases."
Shota Yamauchi Named Winner of Terrada Art Award 2021
Interdisciplinary artist Shota Yamauchi won the Audience's Choice of Terrada Art Award 2021 based on public votes during the two-week-long finalists exhibition. As the winner, he will receive a JPY 1,000,000 (USD 8,600) cash prize. Nominated by Takahiro Kaneshima, the program director of the Art Collaboration Kyoto art fair, Yamauchi presented his performance-based installation Maihime (2021), meaning "dancing girl" in Japanese, which features a 3D animation of a gorilla trying to communicate with a dancer in the physical world. Connected through wires, their movements explore the romantic potential between humans and technology. Hosted by the storage company Warehouse Terrada, the Terrada Art Award aims to support emerging artists in Japan. Other finalists included multimedia artists Rikako Kawauchi, Gaetan Kubo, Ana Scripcariu-Ochiai, and Atsuko Mochida.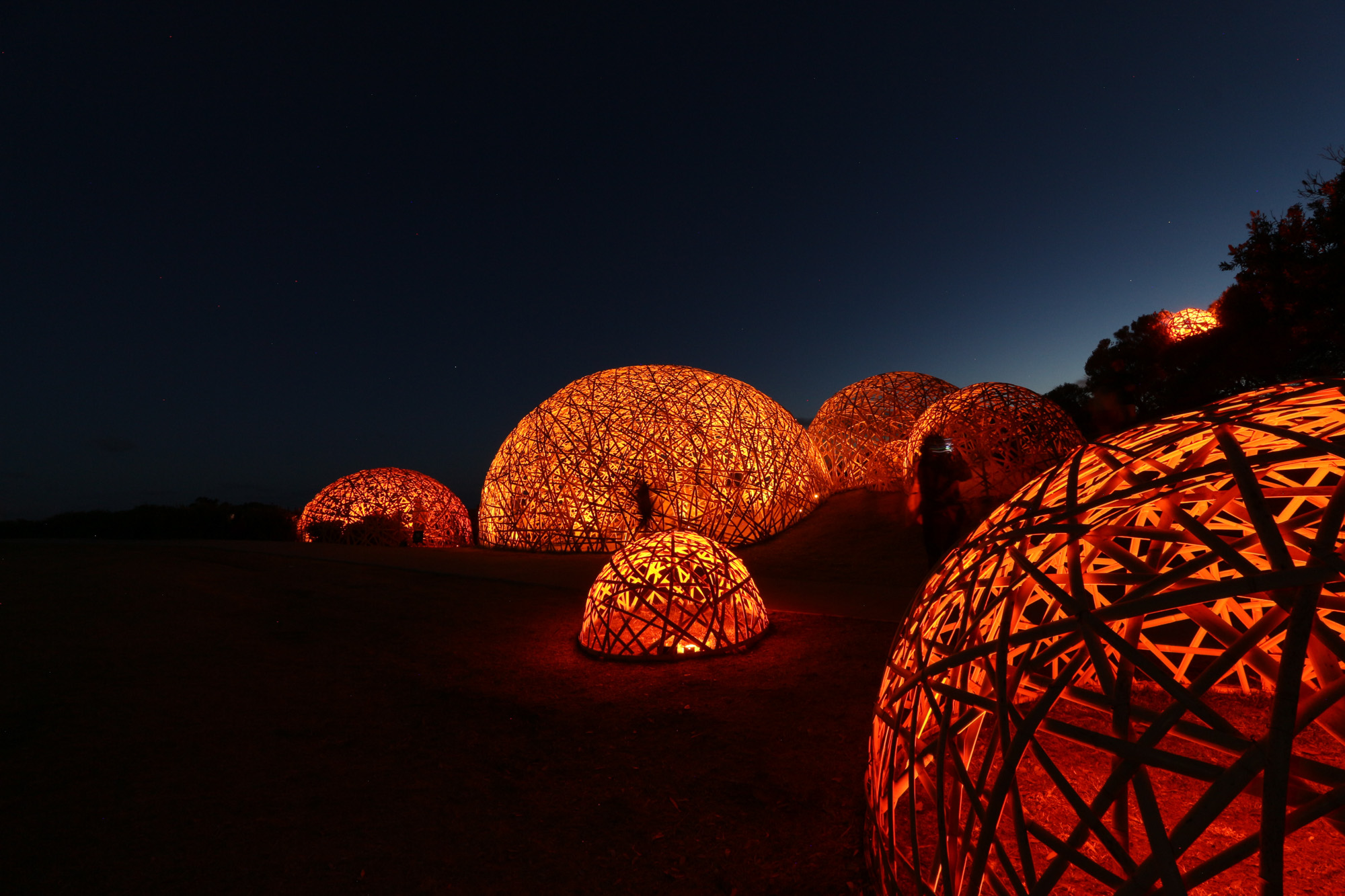 23rd Biennale of Sydney to Focus on Water Systems
The 23rd Biennale of Sydney, scheduled to run from March 12 to June 13, has revealed its program highlights, with new commissions that focus on water systems and the relationship between human development and nature. Titled "rīvus," which means "stream" in Latin, the Biennale will feature more than 330 works by 89 artists, including immersive installations and site-specific works by international participants as well as Australian artists. Among the eight exhibition venues, the underground concrete space of The Cutaway at Barangaroo, which will be used for the Biennale for the first time, will house a large-scale bamboo structure presented by the Sydney-based multidisciplinary studio Cave Urban, as well as Mata Aho Collective's new textile installation He Toka Tū Moana | She's a Rock, which references the meeting of freshwater and saltwater bodies.
2021 Prince Claus Mentorship Awards
In partnership with the Goethe-Institut, the Prince Claus Fund announced the 12 recipients of the 2021 Prince Claus Mentorship Award; they will participate in the year-long interdisciplinary program "Cultural and Artistic Responses to Environmental Change." The winners hail from 11 countries across South America, Africa, and Asia, with creative practices rooted in tackling environmental issues faced by humanity. Each will receive EUR 6,000 (USD 6,800) for the realization of their projects, and an additional EUR 4,000 (USD 4,500) available for potential collaborations or expenses. The participants will also take part in labs, an online masterclass, and peer-group sessions guided by five mentors including artist Ravi Agarwal, researcher Nabil Ahmed, ecologist Brigitte Baptiste, and multidisciplinary group Etcétra Collective (Federico Zukerfeld and Loreto Garín Guzman), who will offer their insights into climate-change and environmental topics.