Venice Biennale 2024 Names First Latin American Director
By Monica Fernandez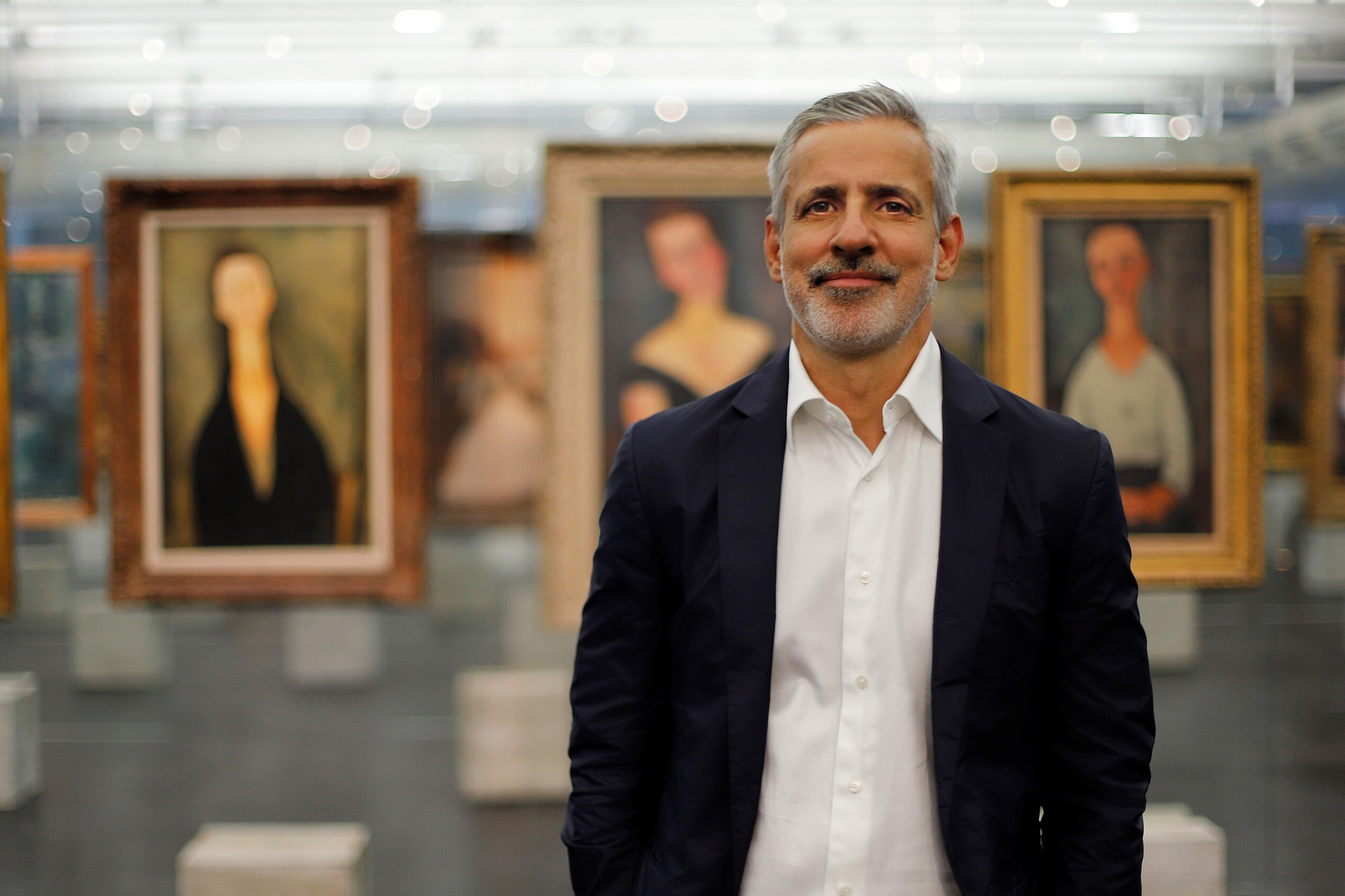 On December 15, Brazilian curator Adriano Pedrosa was appointed the artistic director for the 60th Venice Biennale in 2024, upon the recommendation of the Biennale board president, Roberto Cicutto. This makes Pedrosa the first Latin American director of the show. The board has also decided on the dates of the biennale, which will be held from April 20 to November 24, 2024, with pre-openings from April 17 to 19.
Over the last two decades, Pedrosa has established himself as a driving force in shaping and cultivating Brazil's contemporary art scene. As the director of Museu de Arte de São Paulo, he initiated the decolonizing, revisionist "Histórias" series, which showcases alternative themes and histories engaged by the underrepresented artists in parallel to the canonized, institutional practice. "Histórias Afro-Atlânticas" (2018) is a stand-out from this series for its nuanced, empowering narrative of how Black communities thrived during the transatlantic slave trade and how the African diaspora has come to influence global culture. Pedrosa has also curated solo shows for artists such as Anna Bella Geiger, Beatriz Milhazes, Tarsila do Amaral, and Hélio Oiticia, among others. Pedrosa has also had experiences in co-curating and organizing art festivals, including the 27th Bienal de São Paulo (2006), the second Trienal de San Juan (2009), the 12th Istanbul Biennial (2011), and the São Paulo pavilion at the ninth Shanghai Biennale (2012).
In a statement, Cicutto explained that the choice "is the result of a process that grew out of our experience of working with Cecilia Alemani. I believe it is essential to build on what emerged from the previous Exhibition . . . to direct our next choice." Upon hearing the news, Pedrosa shared, "The Biennale is certainly the most important platform for contemporary art in the world, and it is an exciting challenge and a responsibility to embark on this project. I look forward to bringing artists to Venice and realizing their projects, as well as to working with the Biennale's great team."
Monica Fernandez is ArtAsiaPacific's editorial intern.