Tadaaki Kuwayama, 1932–2023
By Alex Yiu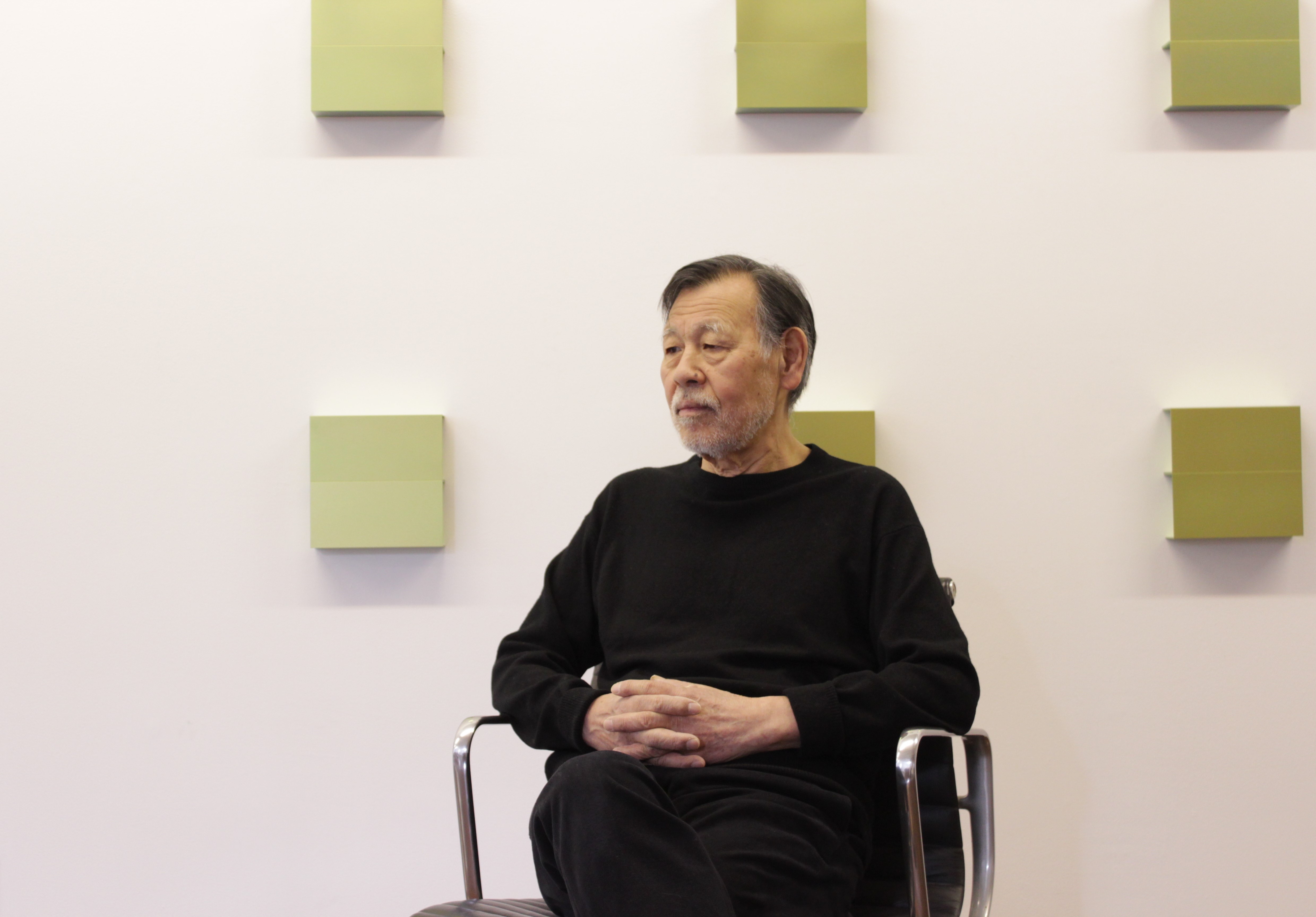 Japanese artist Tadaaki Kuwayama, a trailblazer of the American Minimalist movement, passed away on August 19 at the age of 91.
Born in Nagoya, an industrial city in central Japan, Kuwayama graduated from the Tokyo University of the Arts in traditional Japanese painting (nihonga). However, his interest lay elsewhere, far from traditional norms. Pursuing his passion, he moved to the United States with his wife and fellow artist, Rakuko Naito, in 1958. Upon their arrival in New York, Kuwayama quickly immersed himself in the city's avant-garde scene, befriending celebrated artists like Kenzo Okada, Sam Francis, Donald Judd, Dan Flavin, and Frank Stella. Within a short span, he held his first solo show at Green Gallery in 1961, a testament to his burgeoning talent and unique artistic vision.
Kuwayama's work was characterized by his exploration of space, color, and surface in ways that were innovative and enlightening. He was a pioneer of styles such as color field painting and monochrome painting and sought to create "pure abstract" devoid of historical context. Kuwayama's work underwent several transformations throughout his career, each marked by his experimentation with different materials, from Japanese mineral pigments and acrylic solvent on boards wrapped in Japanese paper to acrylic, metallic paints, and oil painting. In the 1990s, he began incorporating more space into his work, creating an all-encompassing spatial and visual experience for his viewers.
His work was shown in two landmark 1966 exhibitions: "Vormen van de Kleur (Forms of Color)" at the Stedelijk Museum, Amsterdam, and "Systemic Painting," the emblematic exhibition organized by art critic Lawrence Alloway at The Solomon R. Guggenheim in New York. Kuwayama's art has earned a place in the collections of esteemed institutions worldwide, including the Guggenheim Museum in New York, the San Francisco Museum of Modern Art, Museum Haus Konstruktiv in Zurich, and the National Museum of Modern Art in Tokyo.
Alex Yiu is ArtAsiaPacific's associate editor.
Subscribe to ArtAsiaPacific's free weekly newsletter with all the latest news, reviews, and perspectives, directly to your inbox each Monday.