Obituary: Stephane Ackermann (1969–2022)
By Mari Spirito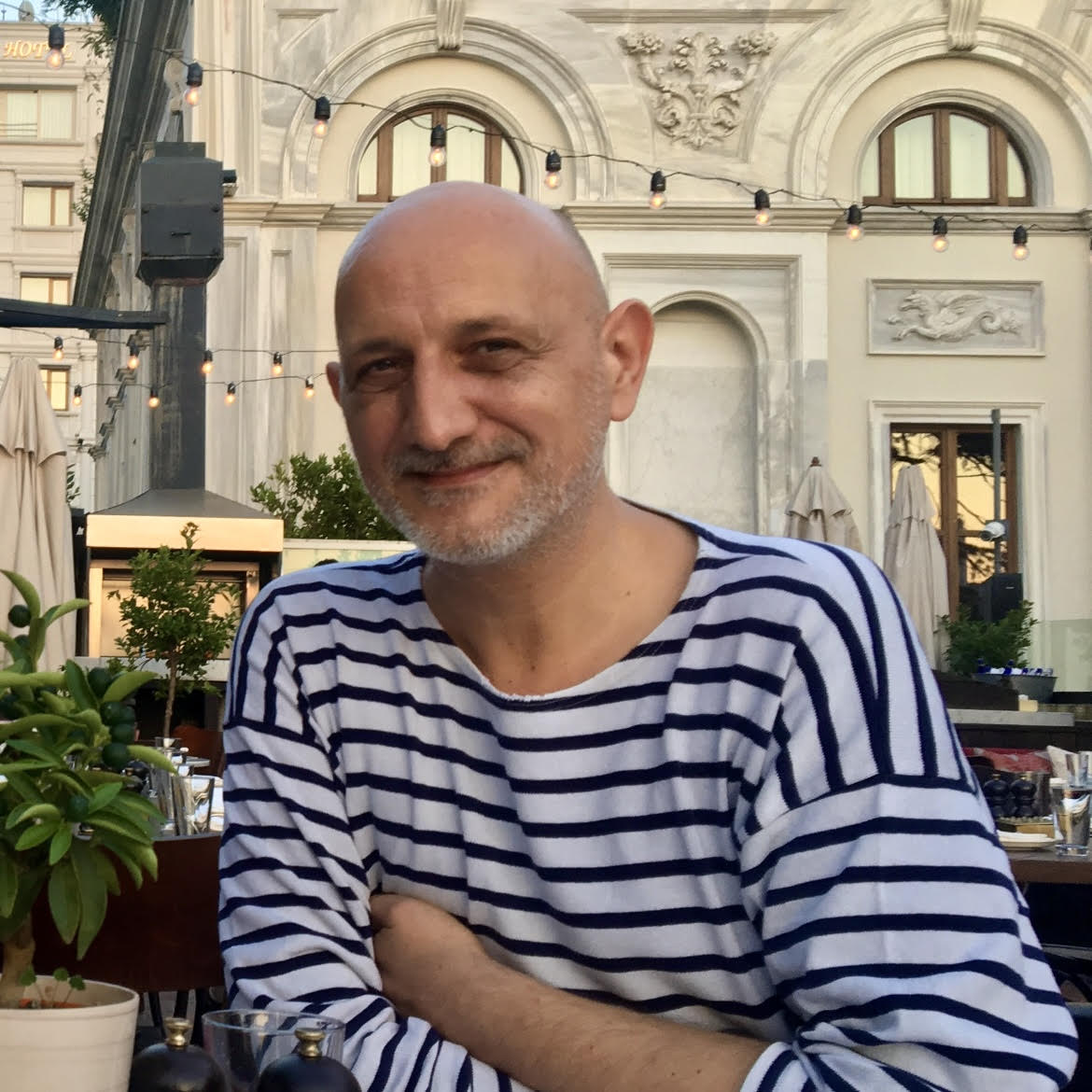 On January 18, curator and art consultant Stephane Ackermann died in his sleep in Istanbul at the age of 52.
A graduate of Sorbonne University, Stephane started his professional journey at Yvon Lambert Gallery in Paris, working there from 1991 to 1995 and beginning a lifelong mentorship and friendship with Yvon. During that time he also became close to many artists, including photographer Nan Goldin and leading French contemporary artists Christian Boltanski and Annette Messager.
Following his time at Yvon Lambert, Stephane was hired as a curator at the Musée d'Art Moderne de la Ville de Paris, and worked there from 1995 to 1998. After leaving the museum, he struck out on his own, founding the Stephane Ackermann Agency in Luxembourg, where he presented and realized site-specific installations with artists. Stephane was also a key partner at the time of the opening of MUDAM, The Contemporary Art Museum of Luxembourg.
Stephane was deeply knowledgeable in modern and contemporary art in Europe, the United States, and the Middle East. He had a keen eye for ingenuity and brilliance in art, design, fashion, textiles and was gifted at supporting artists to meet their potential. He loved to travel and was especially fond of Damascus and Istanbul. The latter became his home in 2008.
In Turkey, Stephane was the artistic director of the Contemporary Istanbul art fair from 2010–12 and then at the Art International art fair, following its launch in 2013, where he organized projects with artists including Gülsün Karamustafa, Hera Büyüktaşçıyan, Paolo Chiasera, and Ahmet Öğüt. Stephane was an active advisory committee member for Protocinema for ten years.
In 2016, he helped establish Köksal Atay Fashion Design. Stephane and Köksal worked and shared a life together for the past eight years. Stephane was an elegant, kind soul who respected and inspired those around him. He truly understood artists' practices and was integral to creative life in the Istanbul art community for more than a decade.
He is survived by his mother, Josiane Ackermann.
Mari Spirito is founding director and curator of the nonprofit exhibition platform Protocinema.