Iconic Nuclear Apocalypse Mural to Undergo Repair
By Sharon Lee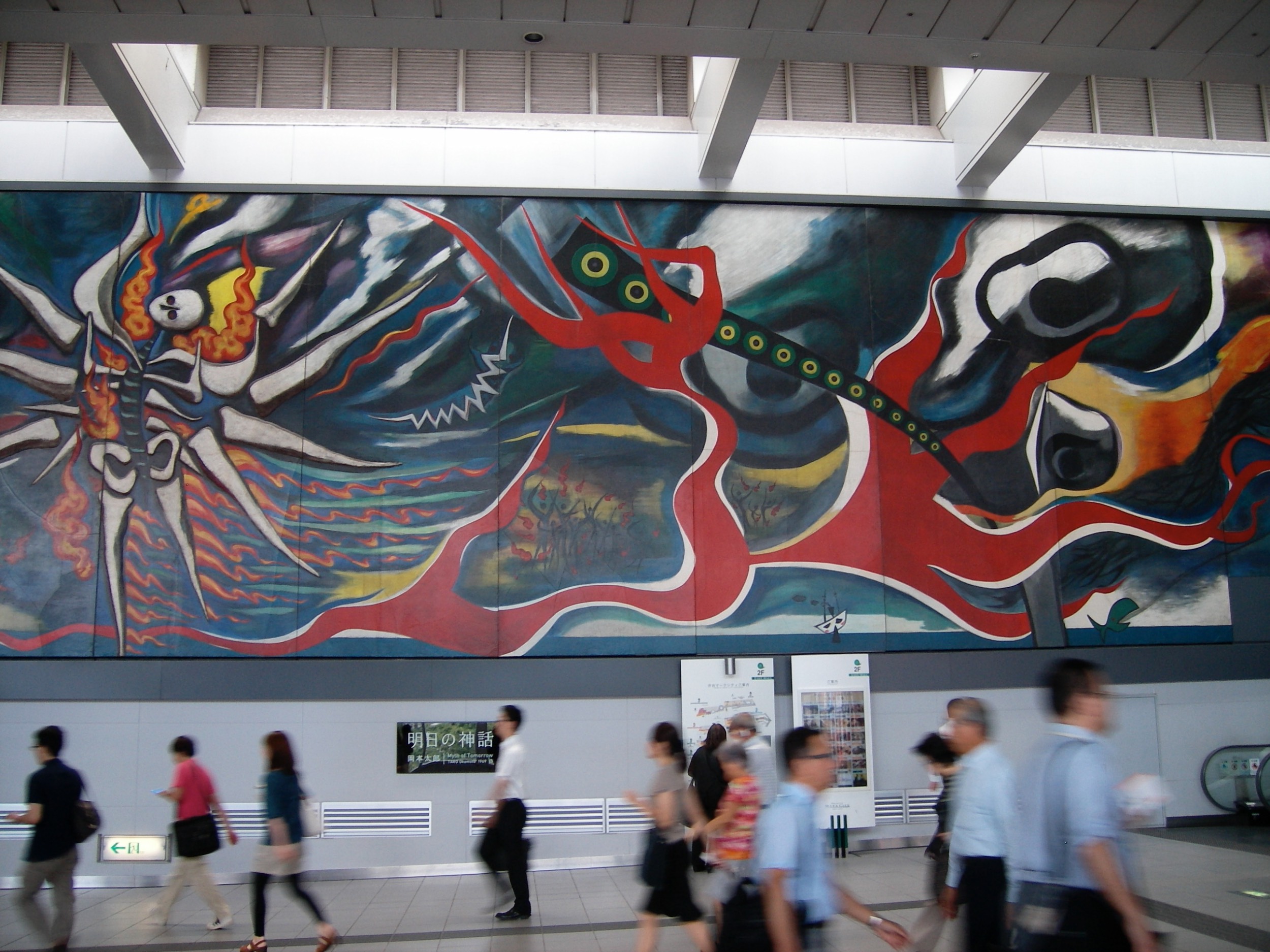 A giant mural depicting the moment of an atomic bomb's explosion, Taro Okamoto's Myth of Tomorrow (1968–69), which is located in Tokyo's busy Shibuya Station, will undergo extensive restoration work starting in October. According to the Taro Okamoto Memorial Foundation for the Promotion of Contemporary Art, the 5.5-by-30-meter mural has begun to show signs of material decay such as cracks, peeling, and discoloration, since its installation in 2008 in a station concourse.
The artist's foundation announced that the first phase of restoration will last approximately 40 days, beginning on October 10, and will focus on cleaning, repairing cracks, and applying protective materials to the four right-most panels of the painting, as well as improving ventilation behind the mural.
Myth of Tomorrow portrays the tragic scene of burning skeletons under dense clouds, with surrounding images of innocent humans burning in fire and wildlife trying to escape the destructive force of the bomb. Okamoto, who died in 1996, painted the mural for Hotel de Mexico in Mexico City, but the hotel owner went bankrupt and the construction work was never completed. The hotel was subsequently acquired, and the mural was dismantled and stored at various places. In 2003, the panels were recovered from a warehouse in Mexico's suburb before undergoing a three-year restoration process. The complete mural was displayed at the Museum of Contemporary Art Tokyo in 2007–08 before its permanent installation in Shibuya Station.
Partnering with NGO the Myth of Tomorrow Preservation and Succession Organization, the artist's foundation launched a crowdfunding campaign to raise JPY 18 million (USD 120,000) by September 22 to help cover repair costs. The campaign is open to pledges until November 30 and has already reached two-thirds of its goal by Sep 27.
Myth of Tomorrow was created roughly around the same time as Okamoto's famous Tower of the Sun, a 70-meter building constructed for the 1970 Japan World Exposition in Osaka.
Sharon Lee is an editorial intern at ArtAsiaPacific.