Eko Prawoto, 1958–2023
By Anna Lentchner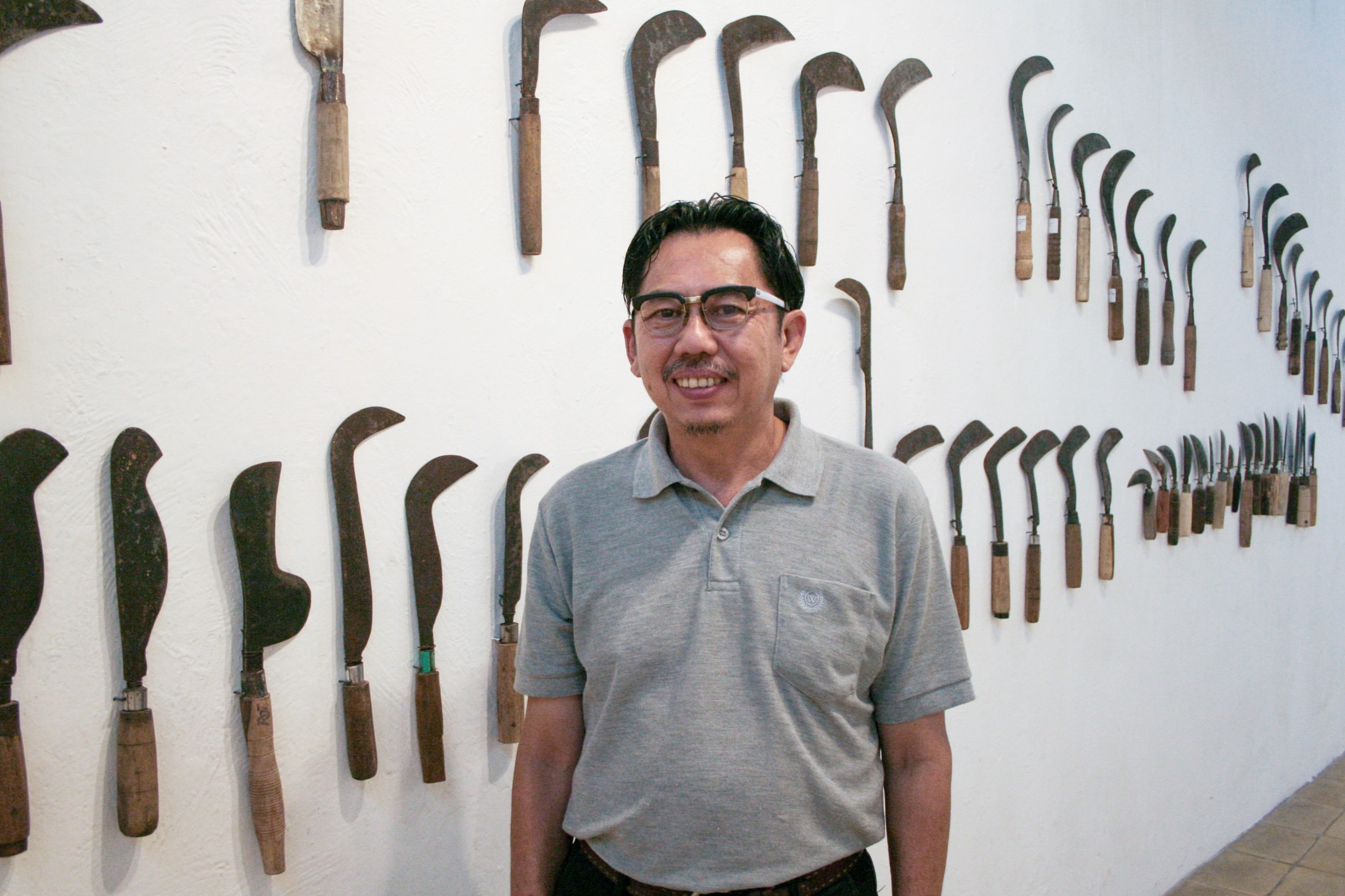 Indonesian architect and artist Eko Prawoto, renowned for his humanist and environmentally sustainable designs, passed away on September 13 at Dr. Sardjito General Hospital in Yogyakarta. The designer gained international acclaim after showcasing artistic, architectural renderings titled The Transitory Place: A Housing Project for the Urban Poor in Yogyakarta at the 2000 Venice Biennale of Architecture. That Biennale's title was "Less Aesthetics, More Ethics," an apt description of Prawoto's own design approach.
Born in 1958 in a small town in central Java, Prawoto studied architecture at Gadjah Mada University in Yogyakarta, graduating in 1982, before receiving a master's degree in architecture from Amsterdam's Berlage Institute in 1993. He began teaching at Duta Wacana Christian University's (UKDW) Architecture Study Program in Yogyakarta, where he would remain a lecturer until his passing. In 1999, Prawoto designed the Cemeti Art House exhibition space, a unique yet simple structure including a garden and outdoor convening area, that used natural materials such as bamboo to complement Yogyakarta's surrounding greenery. The Indonesian Architect Association awarded Cemeti with "Cultural Building" status in 2004.
Two years later, in 2006, a major earthquake struck the southern coast of Java, leaving many communities near Yogyakarta devastated. Prawoto immediately volunteered in Ngibikan, a village close to the epicenter, to help rebuild after the damage. Using leftover timber from the rubble, Prawoto devised a wooden-truss system inspired by limasan, traditional Indonesian structures that feature tall beams and pyramid-like roofs, and are naturally earthquake resistant. As he told FuturArc Magazine in 2022: "I deliberately avoided a 'sad' expression for the house, to not say, 'oh, this is the house of an earthquake victim.' So, the houses stand proudly, optimistically—bringing dignity for [sic] the community." Working with Prawoto's designs, village leaders were able to reconstruct 65 homes in less than three months, and the project was shortlisted for the prestigious Aga Khan Award for Architecture in 2008–10.
Prawoto carried this grassroots spirit into all of his projects, focusing on natural, traditional, and culturally grounded design elements, regardless of a work's setting. His bamboo installations such as Wormhole (2013), presented at the Singapore Biennale that year, and Bale Kambang (2017), shown at Europalia art festival in Belgium, utilized natural fibers and shapes such as pyramids and lotus flowers to emphasize the surrounding environment's beauty. Regarding Prawoto's ecological designs, Gregorius Sri Wuryanto, a fellow architecture lecturer at UKDW, remarked: "He confidently brought in tropical bamboo as an element of space that can stand parallel with highly modern architecture. He demonstrated that the natural strength of Indonesia is not inferior to the aesthetically advanced and modern industry."
Throughout his life, Prawoto was featured in many prominent cultural initiatives in the region, such as the Gwangju Biennale (2002) in Korea, and the Echigo Tsumari Art Triennial (2003) and Kamikatsu Art Project (2007) in Japan. In 2008, for an exhibition of his bamboo structures at Cemeti Art House, "Leng/Lung," he published 2 eyes x 50 years = 100 sketches, a book that featured his architectural sketches. In it, he writes: "[Architecture] is also expression of life, the embodiment of interactions between human activities and its setting."
Anna Lentchner is ArtAsiaPafic's assistant editor.