Curators Announced for Sharjah Biennial 16
By The Editors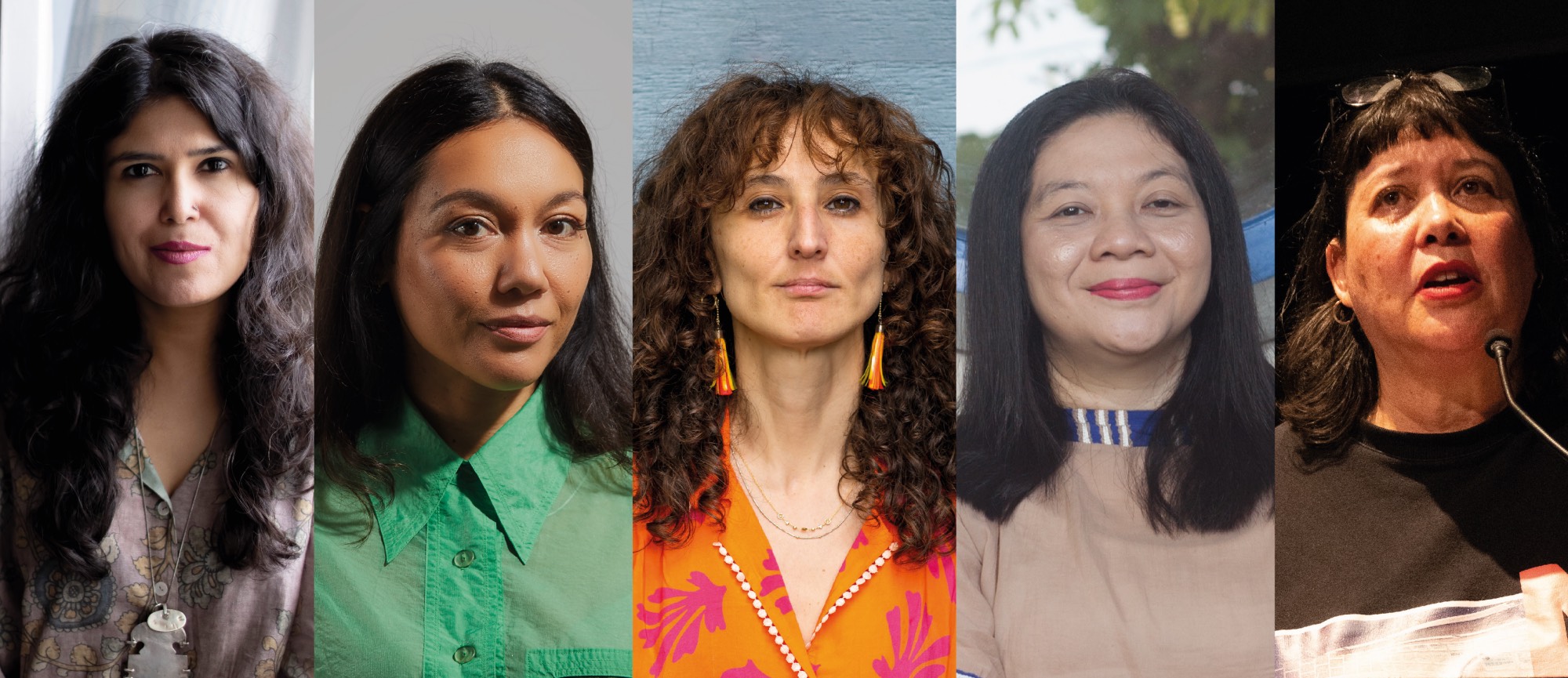 On September 12, The Sharjah Art Foundation named Natasha Ginwala, Amal Khalaf, Zeynep Öz, Alia Swastika, and Megan Tamati-Quennell as the curatorial team for the 16th Sharjah Biennial, set to run from February through June 2025. The list of participants has yet to be announced.
Ginwala, artistic director of Colomboscope, is an assistant curator at the Gropius Bau in Berlin. As co-artistic director of the 2020 Gwangju Biennale she has extensive experience working on curatorial teams, including Contour Biennale 8 in 2017 and the 8th Berlin Biennial in 2014.
Based in London, Khalaf is the director of programs at Cubitt and projects curator at Serpentine Galleries. There, she has overseen the launch of projects such as the 2009 Edgware Road Project. In 2013, she helped found GCC, a multidisciplinary arts collective based in the Gulf states, including the United Arab Emirates and Kuwait.
Öz is an independent curator, and the co-founder and director of SPOT Contemporary Art Projects, Istanbul. Curatorial projects she's worked on include the off-site project "Bahar" for the 2017 Sharjah Biennial and the 3rd Aichi Triennale in 2016.
Indonesian-born Swastika is a curator and writer who has been working as director of the Biennale Jogja Foundation since 2015. She previously served as co-artistic director of the 9th Gwangju Biennale, and founded SOAP (Study of Art Practices), a publication and research laboratory on contemporary art in Yogyakarta.
With over 30 years of curatorial experience, Tamati-Quennell is a specialist in modern and contemporary Māori and Indigenous art. She is the current associate Indigenous curator of contemporary art at Govett-Brewster Art Gallery and curator of modern and contemporary Maori and Indigenous art at the Museum of New Zealand Te Papa Tongarewa.
The upcoming Biennial is the event's 16th edition since its inception in 1993. The Sharjah Art Foundation is an advocate and producer of contemporary art within the United Arab Emirates and surrounding regions. Hoor Al Qasimi, president and director of the Foundation, hopes that the event "offers the opportunity to witness [the curators'] ideas in conversation, culminating in a truly polyphonic examination of contemporary art and cultural practice."