What to See During Hong Kong's Art Month: Southside
By The Editors
In a lead up to the highly anticipated Art Basel Hong Kong next week, Hong Kong's Southside galleries prove that they are full of new offerings. This #SouthsideSaturday, galleries between Wong Chuk Hang and Tin Wan will contribute to an exciting roster of art happenings for the city's art month, from staging first-time solo exhibitions for local and international artists, such as Florence Yuk-ki Lee at Mou Projects and Tim Garwood at Denny Gallery; to spotlighting the new series of works by returning big names, such as José Parlá at Ben Brown Fine Arts. Here are our picks for the shows to see in the Southern District of Hong Kong Island.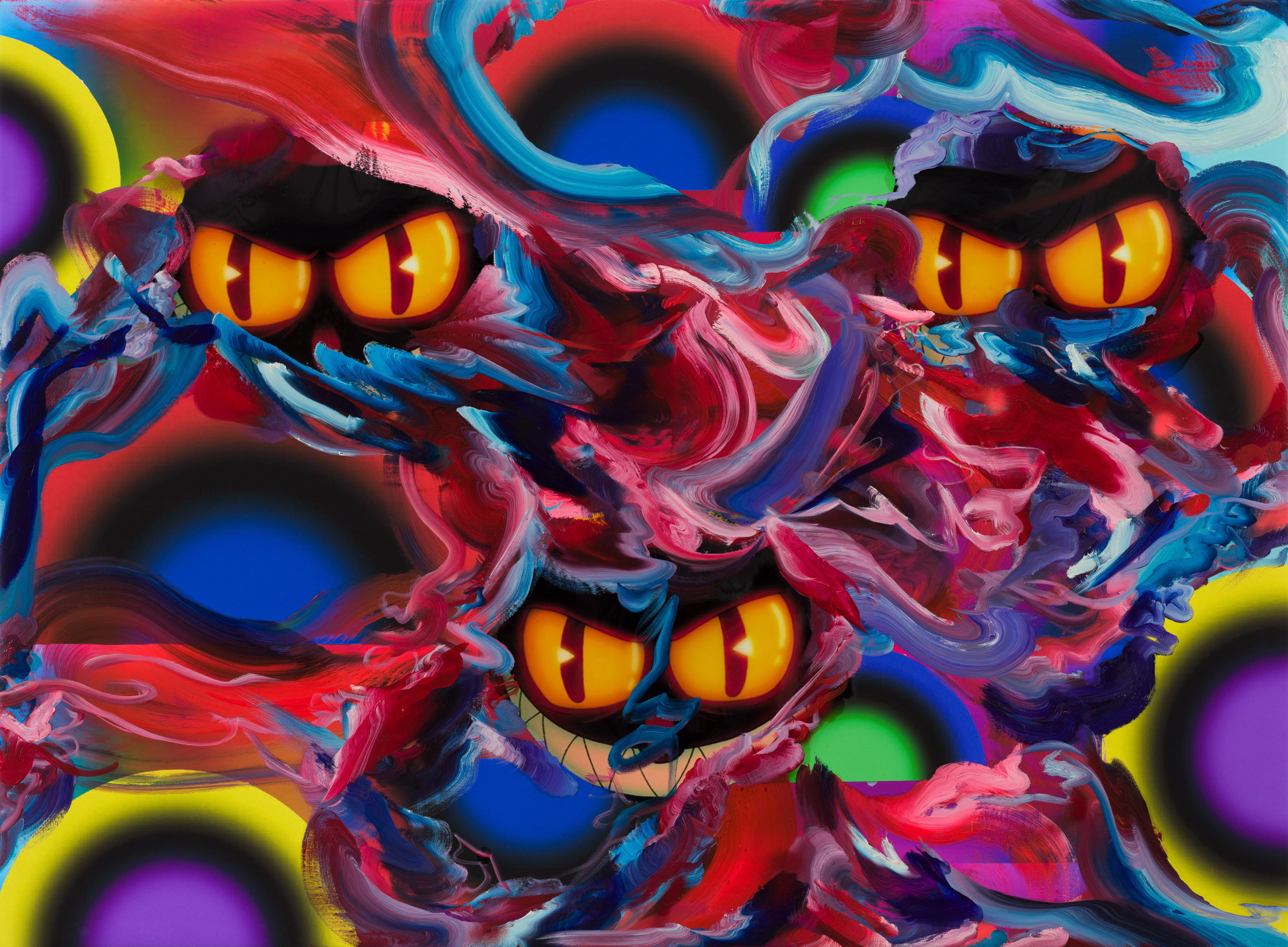 MAR 18–APR 29
Wang Jiajia: A/S/L
De Sarthe
In Beijing-based artist Wang Jiajia's second solo at De Sarthe, he will present new mixed-media-on-canvas works featuring the recurrent motif of pupils, to explore contemporary conditions of seeing, viewing, and browsing—especially when connecting with others online. Comprising vivid colors and gestural abstractions, Wang's new series of works draws inspiration from video games, where the Boss is often staring intimidatingly at the Player.
MAR 21–MAY 6
Wang Tuo
Blindspot Gallery
Chinese filmmaker Wang Tuo's works often delve into the complexity of historical narratives and the conditions of living under censorship. His first solo show in the city will present his new video work The Second Interrogation (2023), which is a sequel to his 2017 work The Interrogation. Following Wang's previous study of a Chinese Communist Party officer's interrogation techniques, his new episode continues to investigate the artist's role in a totalitarian state and the possibility of bringing about social change through art.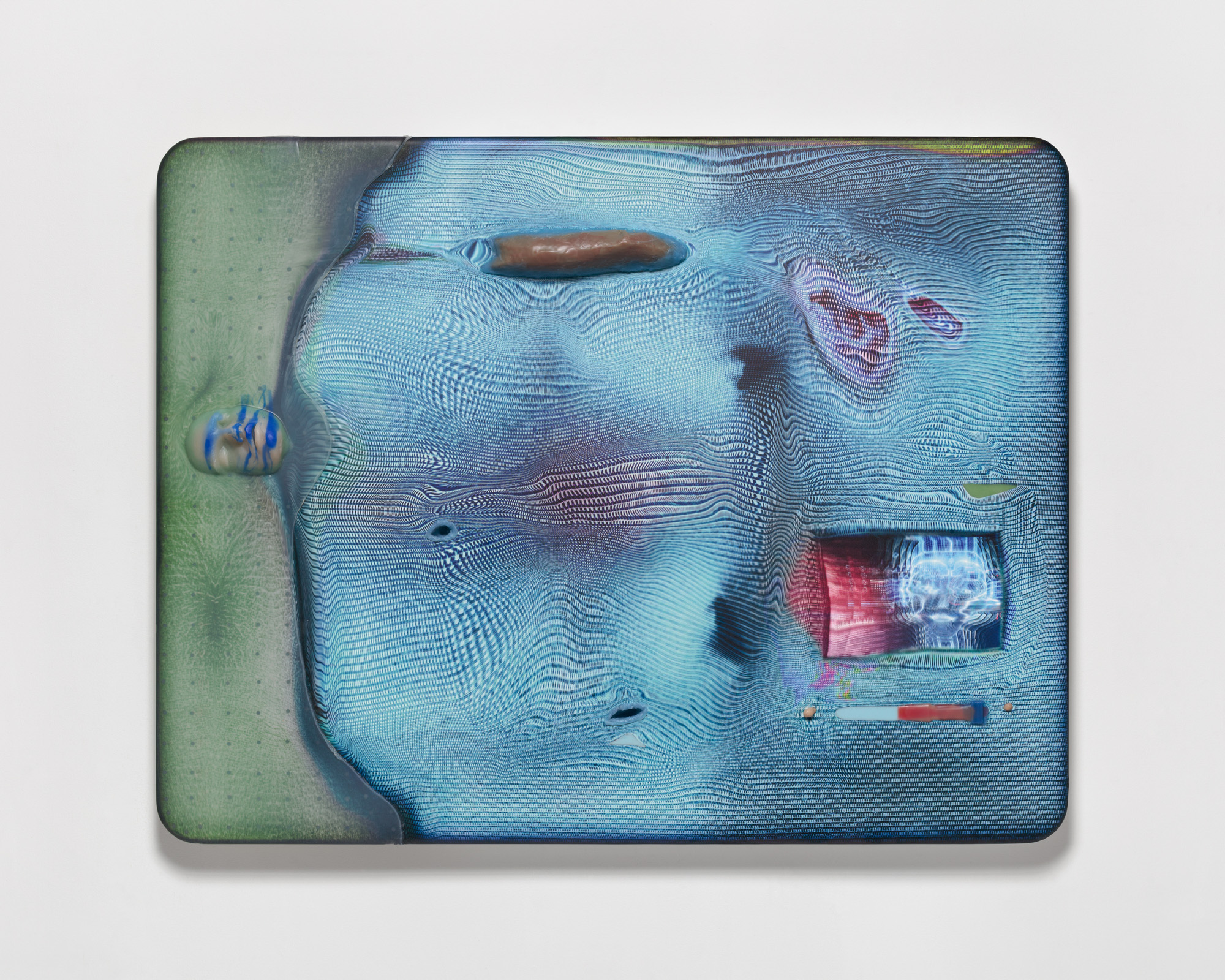 MAR 18–MAY 6
Tishan Hsu: Screen-skins
Jes Fan: Sites of Wounding: Chapter 1
Empty Gallery
Two artists will address transformations and distortions of the body in a technological world at Empty Gallery this March. Tishan Hsu continues to create multilayered, eerie hybrid forms in his new wall-mounted works. Jes Fan will present his previous sculptures of 3D-printed human torso replicas, alongside his latest collaborative project, Mother of Pearls (2022–22), which features oyster's shells harvested in Hong Kong and etched with the Chinese characters of "Pearl of the Orient."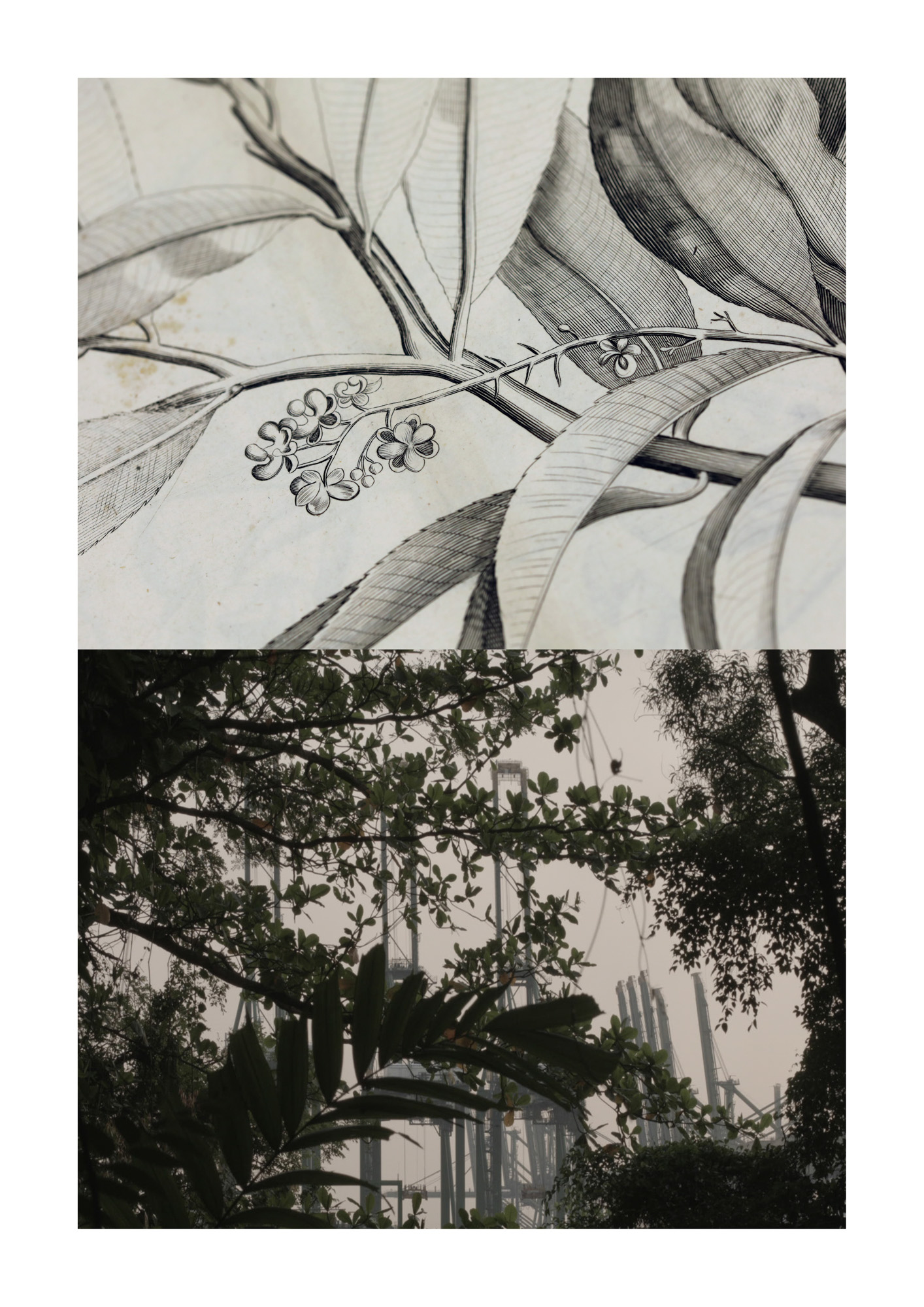 MAR 18–MAY 13
Shubigi Rao: Eating One's Tail
Rossi & Rossi
Coinciding with a presentation of Indian-born Singaporean artist Shubigi Rao's large-scale installation in Art Basel Hong Kong's Encounters section, Rossi & Rossi's first survey on her seeks to introduce her practice to Hong Kong audiences. Rao's long-running multidisciplinary projects often examine the shifts in perspectives regarding issues of displacement through installations of books, etchings, drawings, video games, ideological board games, and more.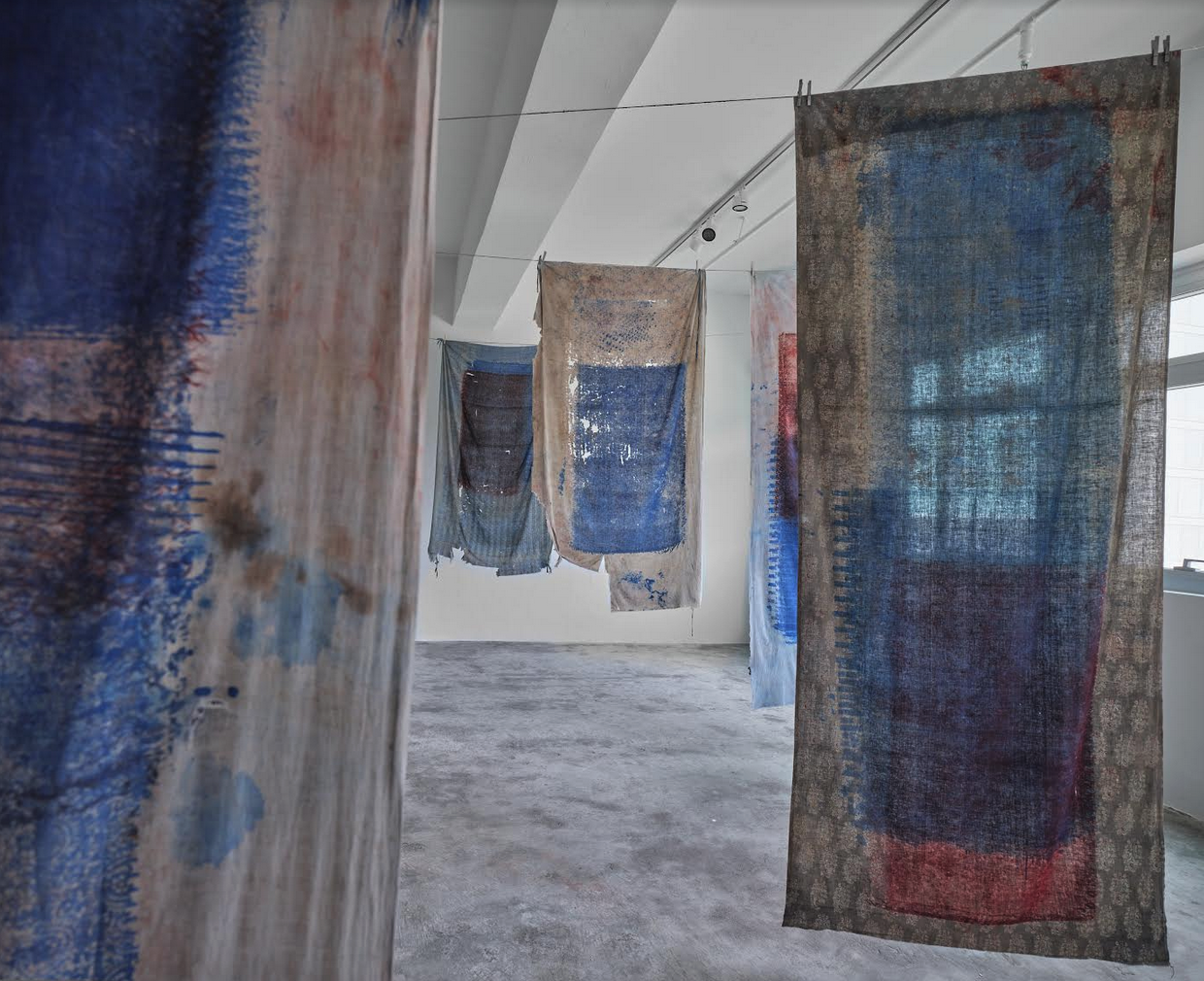 MAR 18–JUN 3
Kimsooja: Topography of Body
Axel Vervoordt
Most known for her textile bundles, South Korean artist Kimsooja discusses the concept of home, migration, poverty, displacement, and violence through her performances, videos, photos, and site-specific installations. Kim's first solo in Hong Kong will show a series of indigo Indian block prints and the third chapter of her 16mm-film Thread Routes (2010–19), which focuses on the interconnections between textile, architecture, nature, agriculture, and gender relations across different cultural regions.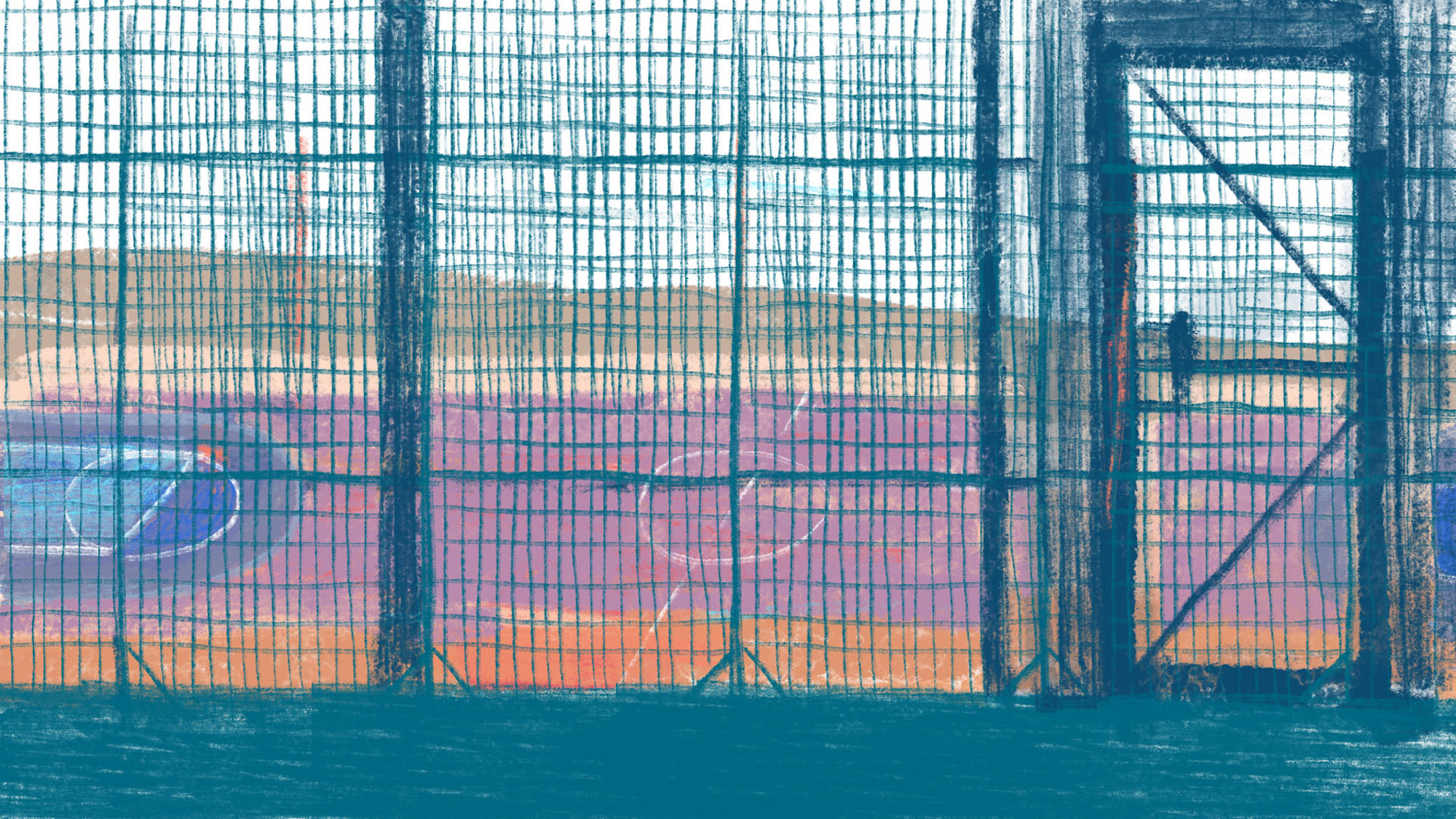 MAR 18–APR 22
Florence Yuk-ki Lee: Broken heart pieces disco ball
Mou Projects
Curated by Kobe Ko from Para Site, the first solo exhibition of Hong Kong animation and video artist Florence Yuk-ki Lee will be a recollection of old dreams and lost fantasies through a series of animations and prints. Invoking a sense of nostalgia, one of her latest installations, you build a home in my mind (2023), will include a video depicting hues of lilac, lime, and dark burgundy, alongside playground objects, such as spring riders, toy cars, slides, and basketballs.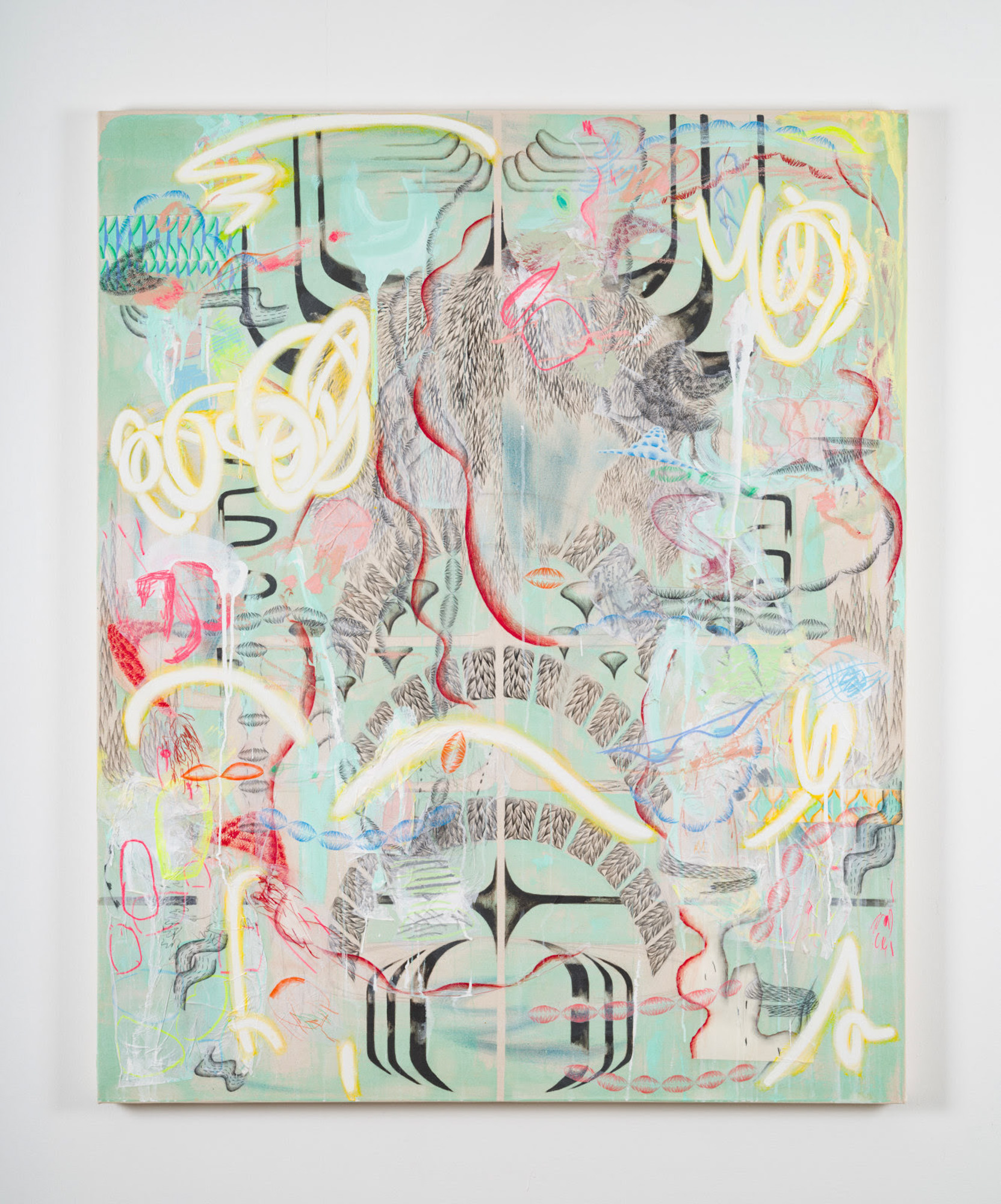 MAR 18–APR 22
Jeong Yun Kyung: Stone Planet
Gallery Exit
Korean painter Jeong Yun Kyung layers natural motifs of feathers, leaves, spirals, and waves in light colors and tones to evoke the fleeting yet decisive moment of a meteoroid passing through a serene landscape. "Stone Planet" will feature two new series by the artist. Collages and recurring motifs in Archetype of Night draw inspiration from Jeong's experience living in a confined space for over a year, while thick, uncontrolled lines of bold cover in Meteor originates from images made on her smartphone when she could not travel to her studio during the pandemic.
MAR 18–APR 29
Tim Garwood: Super Deluxe Violet Sky
Denny Gallery
London-based painter Tim Garwood pushes the conventions of painting, producing explosions of paint, glitter, and collage in his inverse glass paintings. "Super Deluxe Violet Sky," the artist's first solo exhibition in Hong Kong, is named after the starry allusions his inverse glass paintings cast both visually and metaphorically. Here, works inspired by the rock-and-roll scene are juxtaposed with comparatively calmer compositions, which draw from visual material related to nature and the garden.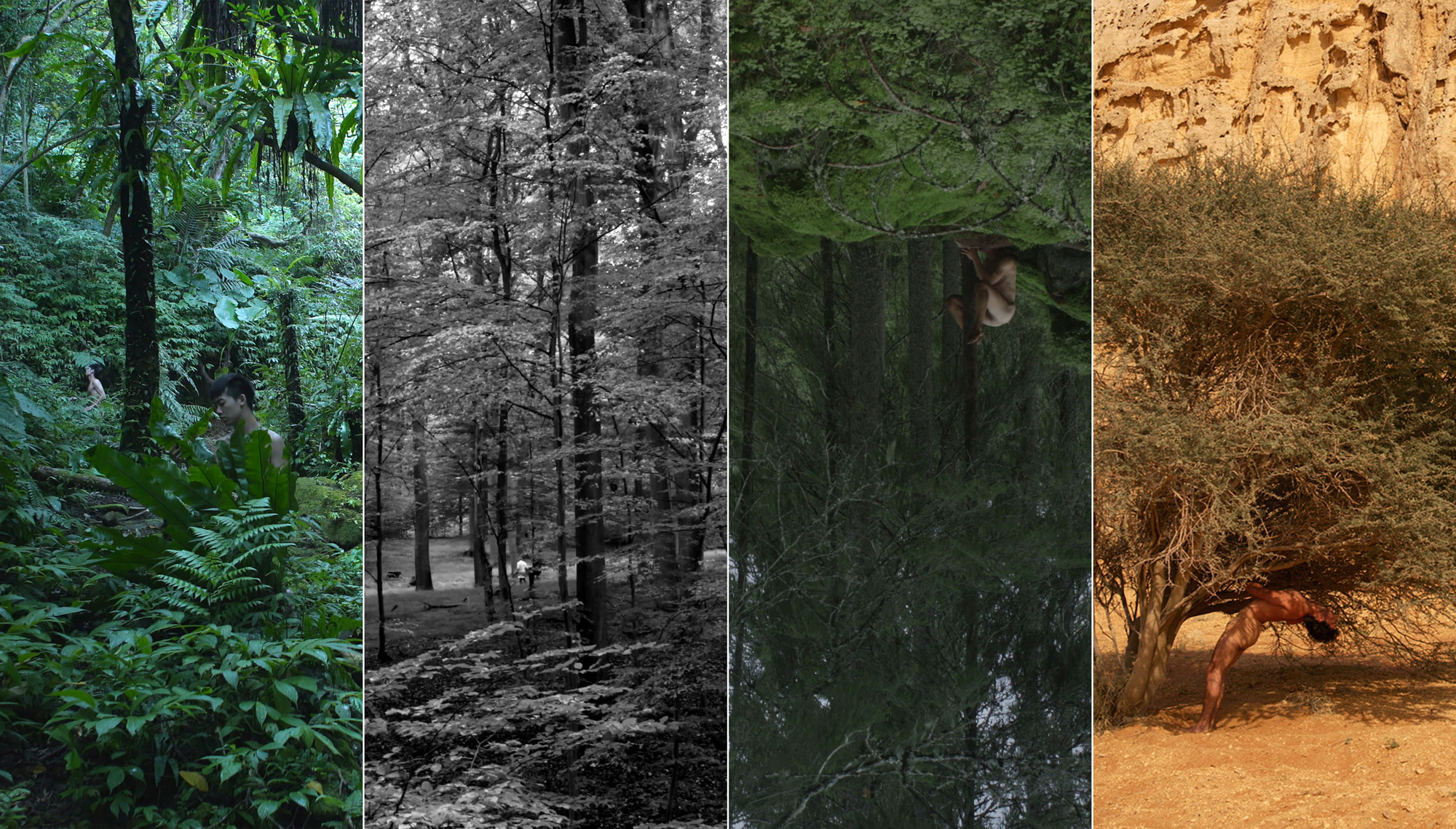 MAR 18–MAY 6
Zheng Bo: Beech, Pine, Fern, Acacia
Kiang Malingue
For the first time, all four of eco-queer artist Zheng Bo's iconic biophilic films will be shown collectively. Unfolding over four ecological environments, Pteridophilia (2016– ), The Political Life of Plants (2020– ), Le Sacre du printemps (2021– ), and Samur (2023) trace humankind's aesthetic, political, and erotic kinship with the fern, beech, pine, and acacia plant respectively. Traversing Taipei, Venice, Berlin, and Dubai, the films extend from Zheng's interdisciplinary practice of dance and video to propose a collaborative "ecosensibility" between human and nature.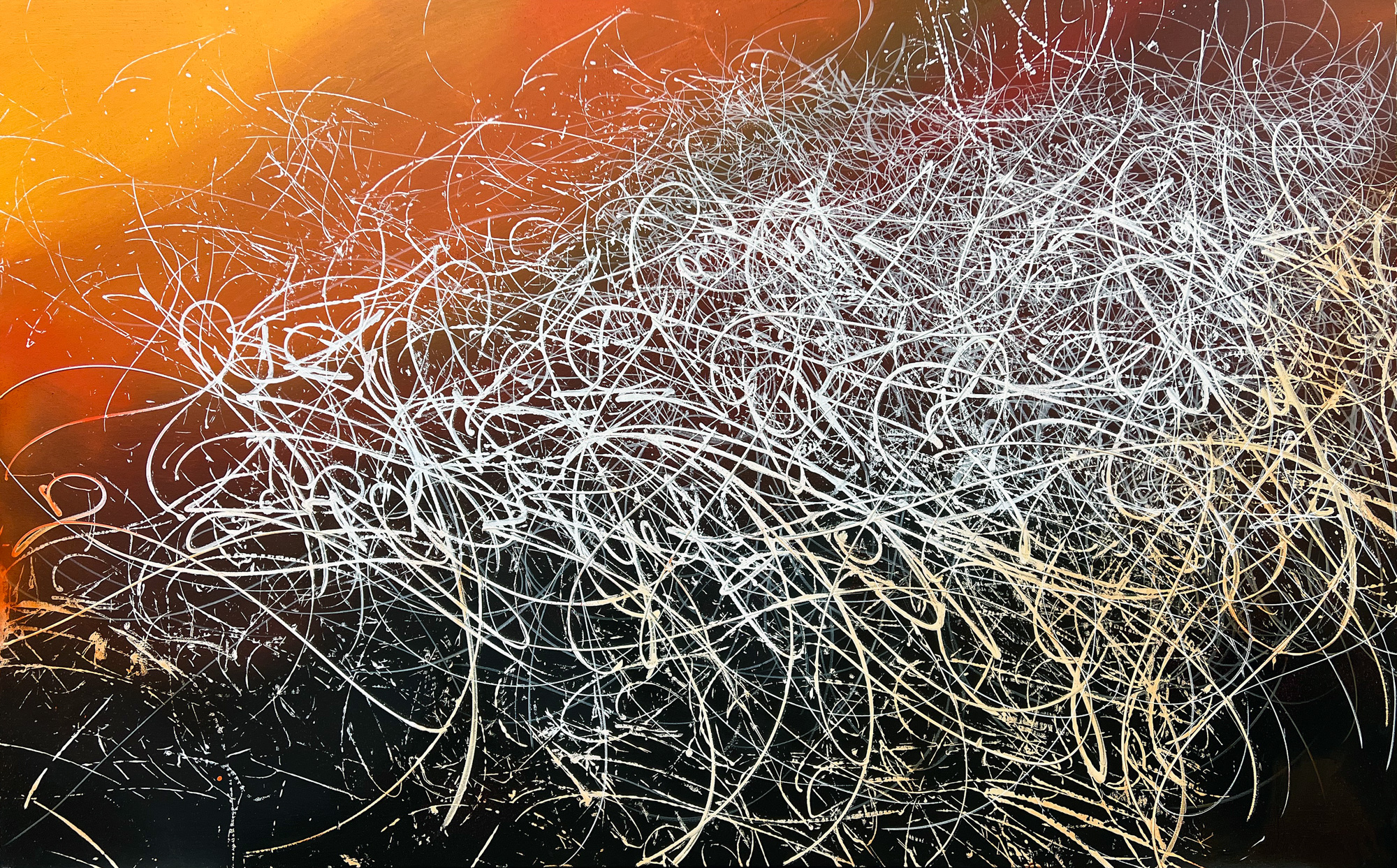 MAR 18–APR 29
José Parlá: Phosphene
Ben Brown Fine Arts
New York-based artist José Parlá paintings return to the city, with a new painting series at Ben Brown Fine Arts. Though re-employing his signature, highly textured graffiti-style, Parlá's "Phosphene" paintings are imbued with an additional warmth and rhythm reflective of his recent experience painting outdoors in Florida while listening to music under the sun. The artist will also present paintings of a smaller scale alongside larger canvases, conveying intimate feelings of love and family amid his recovery from a near-death experience.