Shows to See: Late September, 2023
By The Editors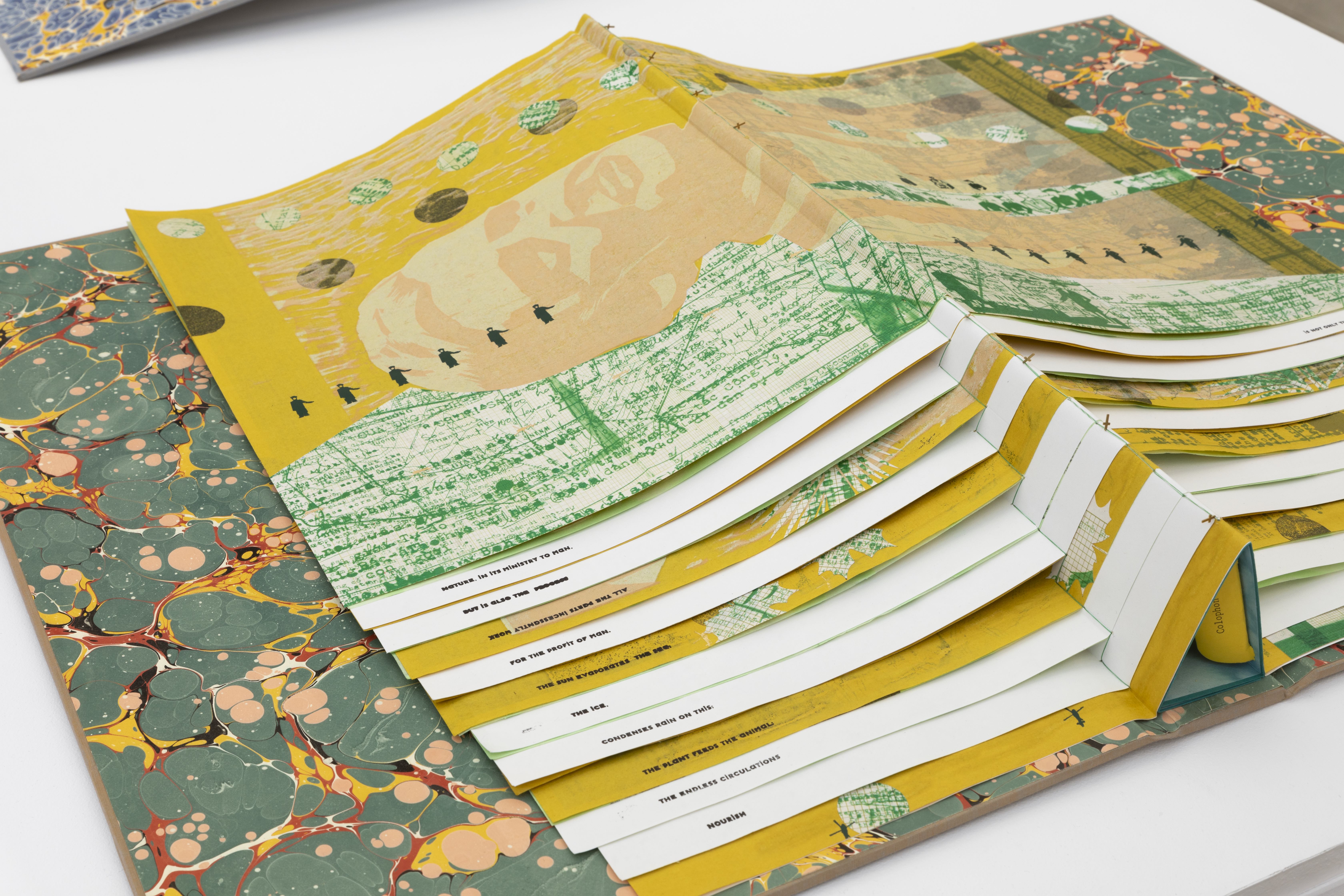 AUG 24–JAN 28, 2024
Tammy Nguyen
Institute of Contemporary Art
Boston

Vietnamese-American artist Tammy Nguyen debuted her first solo exhibition in the United States, an eponymous show at Boston's Institute of Contemporary Art (ICA) that displayed a newly created body of paintings, works on paper, and artist books inspired by East Asian landscape painting. The exhibition intertwines narratives of geopolitical, environmental, and spiritual subjects, emulating ideas from Ralph Waldo Emerson's essay Nature (1836) and the adjacent American Transcendentalist movement. Deriving from her research on postwar histories relating to the Vietnam War, Nguyen's signature art style captures images of humans and other forms of organic life against lush backdrops brimming with insects and plants, contrasted by varying symbols of conquest and war.
AUG 26–NOV 19
Arata Isozaki: In Formation
Power Station of Art
Shanghai
"Arata Isozaki: In Formation" is a major retrospective dedicated to the Pritzker-winning architect and artist Arata Isozaki (1931–2022), exhibiting works from throughout his expansive career. Isozaki, as one of the pioneering architects from the 20th century, greatly influenced architecture, design, art, and cultural production in China. Organized into nine major disciplines of thinking, the exhibition displayed a large body of Isozaki's work, including installations, models, sketches, paintings, and videos. The exhibition is co-curated by Li Xiangning, dean of the College of Architecture and Urban Planning at Tongji University, and Aric Chen, general and artistic director of the Nieuwe Instituut in Rotterdam.
SEP 15–JAN 4, 2024
Tarek Atoui: Waters' Witness
Museum of Contemporary Art, Australia
Sydney
Sound-based artist and composer Tarek Atoui launched "Waters' Witness" at Sydney's Museum of Contemporary Art, Australia, based on his ongoing project documenting the acoustic identities of port cities. Producing a unique set of scores for each city which became part of the work's growing soundscape, Atoui recorded sounds close to sea and underwater, creating an immersive sonic landscape that explores current social, historical, and political realities. The idyllic sounds of the waterfronts of international cities such as Athens, Abu Dhabi, Singapore, Istanbul, and Sydney all became part of a symphony reverberating around installations of custom-built musical instruments, resonant sculptural objects, and natural materials.
SEP 22–DEC 15
Candice Lin: Lithium Sex Demons in the Factory
Canal Projects
New York
Co-commissioned by Canal Projects and the 14th Gwangju Biennale, Candice Lin turned the Canal Projects gallery into a replica of a lithium-battery factory in her first solo institutional exhibition. Creating a vantage point by utilizing a large central platform, "Lithium Sex Demons in the Factory" allowed visitors to take on the surveilling gaze of a factory manager, sweeping over ceramic fermentation vessels connected to multiple whirling manufacturing workstations. Videos at each workstation depicted a sex demon's quest to return from the dead to their lover in a lithium-battery factory, based on Lin's own short essay that draws from various Asian ghost myths.
SEP 23–JAN 24, 2024
Sigg Prize 2023
M+
Hong Kong
Six artists have been shortlisted for the Sigg Prize 2023: Jes Fan, Miao Ying, Wang Tuo, Xie Nanxing, Trevor Yeung, and Yu Ji. The selection was made by a global jury panel consisting of Maria Balshaw of Tate, Bernard Blistène formerly of Pompidou, Gong Yan of Shanghai's Power Station of Art, Suhanya Raffel of M+, the artist Xu Bing, and collector Uli Sigg himself. The Sigg Prize, formerly known as the Chinese Contemporary Art Award, was founded by Sigg in 1998, and it is a biennial award that seeks to recognize artists in the Greater China region who have made significant contributions to art practices. The Sigg Prize 2023 exhibition, curated by Isabella Tam, features works from all six artists in response to the post-pandemic world. Jes Fan and Trevor Yeung explore the experiences of isolation and inner trauma, while Xie Nanxing and Yu Ji examine the delicate balance between vulnerability and resilience. Wang Tuo and Miao Ying seek to interconnect time in historical and contemporary moments.