Turkish Government Launches New Campaign Against Osman Kavala
By HG Masters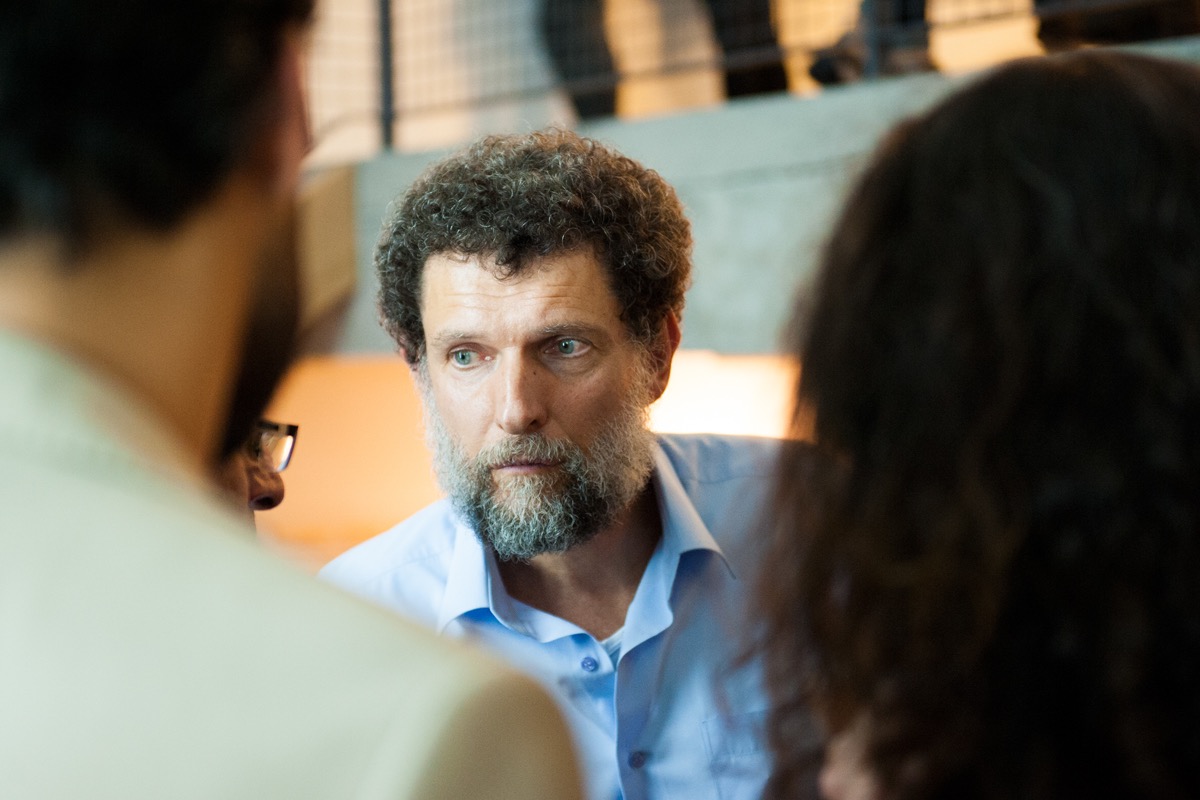 As cultural philanthropist Osman Kavala passed another dark milestone this month—1,200 days in prison, without a conviction for any crime—the Turkish government has escalated its lawfare campaign against him by targeting Anadolu Kültür, the cultural foundation he established, while also engaging with new legal maneuvers designed to prolong his detention.
On February 16, Turkey's Ministry of Commerce requested the "annulment" of Anadolu Kültür. The lawsuit alleges that although the foundation was founded in 2002 as a joint stock company, it "carries out its activities without profit, similar to associations and foundations," which the ministry alleges is in violation against "public order or the field of operation of the business" according to article 210 of the Turkish commercial code.
Anadolu Kültür issued a statement in response, saying the organization has "carried out all its operations legally and transparently," noting that no irregularities were uncovered during a previous investigation conducted by the government's financial crimes investigation unit, the MASAK. The foundation sponsors numerous cultural initiatives focused on supporting minority ethnic groups within Turkey, and operates the Depo art space in Istanbul, the Diyarbakır Art Center, and the Spaces of Culture initiative.
The government has also renewed its judicial campaign against Kavala. On February 5, the Istanbul 36th Heavy Penal Court joined the current case against him—for allegedly sharing state secrets and co-organizing the failed military coup on July 15, 2016—to the initial case against him and 15 others for attempting to overthrow the constitutional order with the 2013 Gezi Park protests. On January 22, an Istanbul appeals court overturned the February 2020 acquittal of nine defendants in that trial, including Kavala, citing additional evidence that was not considered in the initial verdict; their case was sent back to a lower court.
Through a statement released by Utku Çakırözer, a deputy in the main opposition Republican People's Party, Kavala remarked on the proceedings against him that, "Unlawfulness has turned into a theater of injustice." The European Court of Human Rights (ECHR) issued a ruling calling for his release in December 2019, which Turkish courts have not recognized. The United States, the European Union, the Council of Europe, the International Commission of Jurists, Human Rights Watch, Amnesty International, and a network of European cultural foundations have called for Kavala's release. The next hearing for his case is set for May 21.
Kavala was first detained on October 18, 2017, and has been imprisoned under a series of grave charges despite the government's inability to produce substantive evidence or witnesses. President Recep Tayyip Erdoğan has demonized Kavala in public speeches, commanding the courts to find Kavala guilty for organizing threats to his authoritarian grasp on Turkey's political system. Erdoğan recently targeted Kavala's wife, Ayşe Buğra, an economist at Boğaziçi University, calling her a "provocateur," after students and faculty began protesting Erdoğan's appointment of a party loyalist as president of the country's top public university.
As part of an anti-Semitic conspiracy theory, Erdoğan alleges that Kavala was trying to overthrow his government at the orders of the Open Society Foundation's founder George Soros—whom the Turkish president has called "the famous Hungarian Jew Soros" who "assigns people to divide nations and shatter them." Kavala was a founding member of the Open Society Foundation in Turkey, which worked on projects such as Kurdish women's rights, support for Syrian refugees, and educational and cultural initiatives for Roma communities, until its closure in November 2018.
HG Masters is deputy editor and deputy publisher of ArtAsiaPacific.