Obituary: Pier Luigi Tazzi (1941–2021)
By David Elliott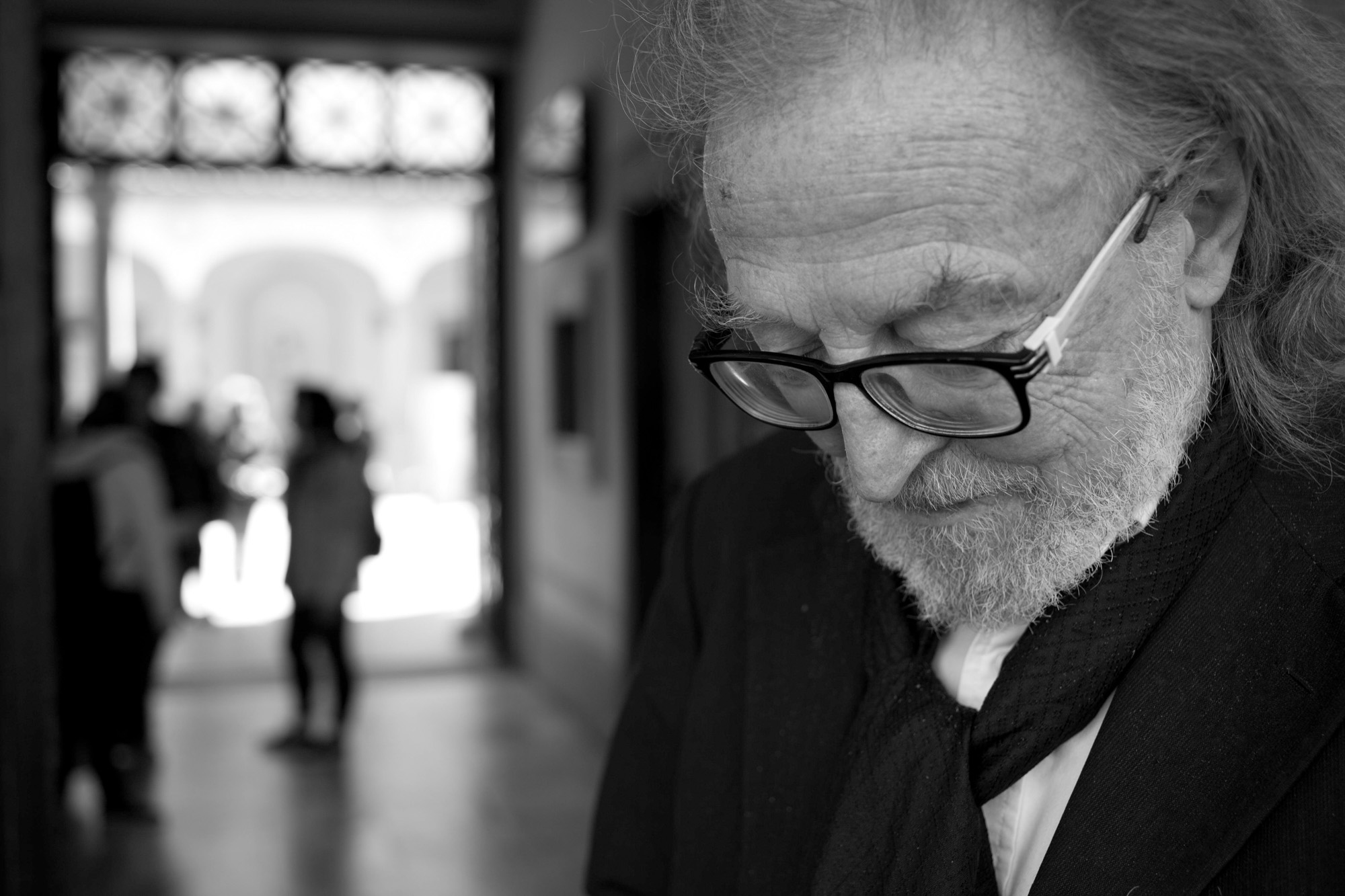 My friend the teacher, art critic, writer, and curator Pier Luigi Tazzi died suddenly in Montelupo Fiorentino, Italy, on November 11. He was widely recognized for curating thought-provoking exhibitions, for being the early champion of emerging artists, and for deepening artistic links between Italy and Thailand, where he was partially based later in life.
Pier Luigi was born in 1941 in the Italian village of Colonnata, and entered the art world during the early 1960s by writing catalogue texts on contemporary artists. By the end of the decade he was contributing articles to Italian daily newspapers as well as to Italian and international art magazines, a practice he continued throughout his life.
During the 1970s and early '80s, he taught theoretical courses on visual communication in the architecture department of the University of Florence; he also joined the Magazzini Criminali theater group (previously known as Il Carrozzone), became editor of Reds magazine and, in 1981, worked as curator of the Livres d'Artiste section of the exhibition "Identitié Italienne – L'art en Italie depuis 1959" at the Centre Pompidou in Paris.
In 1988, he was a curator of the 43rd Venice Biennale, and from the following year until 1992, he was co-curator, with Bart de Baere and Denys Zacharopoulos, of Jan Hoet's Documenta 9, a mega presentation in Kassel with over 1,000 works by 195 artists. This was the first Documenta to take place after the fall of the Berlin Wall and it was expansive in its purview.
I first met Pier Luigi in 1996 when, having just arrived in Stockholm from Oxford, I was looking for a co-curator for the inaugural exhibition at Moderna Museet's new building where I had become director. We were complete opposites but hit it off immediately because our knowledge of art was complementary; we both keenly appreciated the importance and ambivalence of beauty in art, and were curious to find new structures for looking at and presenting it. As its name suggests, "Wounds: between democracy and redemption in contemporary art," the exhibition that we made together, was a large and challenging show; the unwavering gaze of its 60-plus artists and filmmakers confronted the effects of disjuncture, fragmentation, pain, and cruelty, and presented modernity in an unflattering but truthful light.
At this time, Pier Luigi began to take an interest in Asian art. He became particularly invested in art from Thailand, firstly with the work of Rirkrit Tiravanija, then that of Surasi Kusolwong, a commitment that was to intensify in his practice after 2008.
In 2001, I invited Pier Luigi to join me in Tokyo to work on the first exhibition at the Mori Art Museum, a completely new institution. Turning away from "Wounds," we worked on "Happiness: a survival guide for art and life." We traced a voyage across four possible continents of happiness—Arcadia, Nirvana, Desire, and Harmony—in which different, often conflicting, forms of gratification could be found. Ancient and traditional sculptures and paintings from China, Cambodia, India, and Japan jostled with 19th- and 20th-century Western art. The common sensations and aspirations expressed in these diverse historical works were, in turn, disparately echoed within the pieces by international contemporary artists, including Lee Ufan, Joseph Beuys, Yoko Ono, Zhang Peili, Tatsuo Miyajima, Peter Doig, Hiroshi Sugimoto, Yoshitomo Nara, and more. Working on "Happiness" changed the perspectives and knowledge of us both. The exhibition revealed the pitfalls and paradoxes of happiness as well as its necessity. It was incidentally a huge public success.
Pier Luigi was profoundly changed by this direct encounter with Asian art and culture and continued to work in the region while maintaining firm links with his home country. In 2008, he took on the role of guest curator for the Aichi Triennale 2010 in Nagoya, in which he showed the work of Thai artists Navin Rawanchaikul and Jirayu Rengjaras. He also started to organize exhibitions of Thai artists both in Bangkok and in Italy; from 2008 to 2013 he brought ten exhibitions to different Italian towns. Of note is "I Giovani Isan" (The Young Isan), which concentrated on six young artists from the often marginalized region in northeast Thailand, and was installed in 2010 in the Cappella dei Caduti (Chapel of the Fallen) in Pelago.
Pier Luigi's reputation for clear, idiosyncratic vision was driven by his curiosity and search for beauty in the most unlikely places. His choices were never affected by fashion or by the art market and, as a result, he became an early supporter of many successful artists, of whom Adel Abdessemed, Matthew Barney, and Giovanni Ozzola are only a few.
Erudite, honest, reflective, and loyal, Pier Luigi could not have been a better colleague and friend. I am missing his presence beyond measure.
David Elliott is a curator, art historian, and writer based between Berlin and Oxford.