What Does an Art Museum Ticket Cost Today?
By HG Masters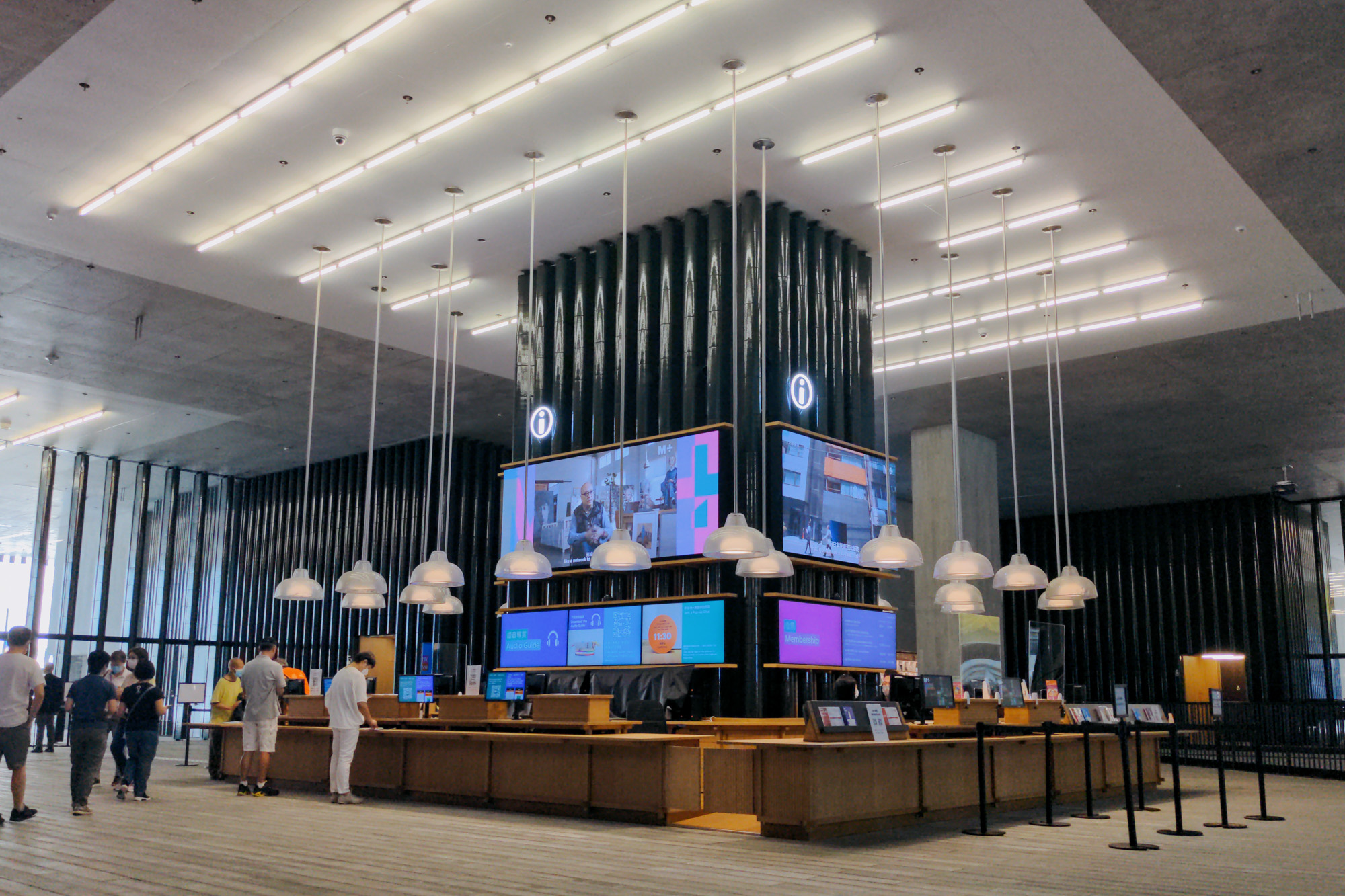 Free to visit in its first calendar year, M+ will begin charging HKD 120 (USD 15)* for a standard general-admission ticket on November 12. This price will grant access to most of the museum's exhibitions of its visual art and design collections.** The exception is the upcoming retrospective of the legendary Japanese artist "Yayoi Kusama: 1945 to Now," opening November 12. For that, visitors will have to fork out HKD 240 (USD 30) for an adult ticket, or HKD 150 (USD 19) for a concession ticket, which allows them to see all the shows.*** The announcement came with a bit of sticker shock and prompted many to ask: How often will I visit the museum in the future? Will I go to see a Kusama exhibition at that price? But how does USD 30 compare with museum-ticket costs around the world?
The short answer is that going to M+ will become more expensive than visiting most other visual art exhibitions in not only Hong Kong but across Asia, Europe, and the United States. (Hong Kong residents, go now!) The Hong Kong Museum of Art has free admission to its collections, with special exhibitions like the current presentation of Baroque art from the Capodimonte Museum in Naples costing just HKD 10 (USD 1.2). The Pipilotti Rist exhibition at Tai Kwun Contemporary, funded by the Hong Kong Jockey Club Charities Trust, is HKD 88 (USD 11), while most of Tai Kwun Contemporary's exhibitions throughout the year do not charge for admission. Perhaps M+'s biggest rival for luring tourists and locals alike is its own neighbor, the Hong Kong outpost of The Palace Museum, which has a general admission price of HKD 50 (USD 6) while special exhibitions are HKD 120 (USD 15), with concession rates at just half those amounts.
That M+ would begin charging for admission was not a surprise. A spokesperson from the West Kowloon Cultural District Authority (WKCDA), which oversees M+, explained that ticket sales have always been a part of the museum's business plan to draw on a combination of income sources: ticket sales, commercial income from shops and restaurants, membership and patronage, and fundraising, as well as "endowment-generated interests, in order to ensure short and long-term financial sustainability." The Yayoi Kusama exhibition, for instance, has HSBC as the lead sponsor, as part of the WKCDA's drive to shore up its funding.
Future special exhibitions at M+ won't necessarily be priced at the same level as the Kusama exhibition. As the WKCDA spokesperson explained to ArtAsiaPacific: "There are many factors that have to be considered in determining the price of tickets for exhibitions of this scale and calibre in a global museum—the cost of producing the exhibition being one of the key factors." The Kusama exhibition, for instance, will feature more than 200 works from major museums and private collections in Asia, Europe, and the US, and also includes three new artworks, including a large installation, Death of Nerves (2022), commissioned by M+. Loans, shipping, insurance, and conservation all make bringing older works to an exhibition costly, while new works need to be fabricated, shipped, and installed—often with technical experts and engineers.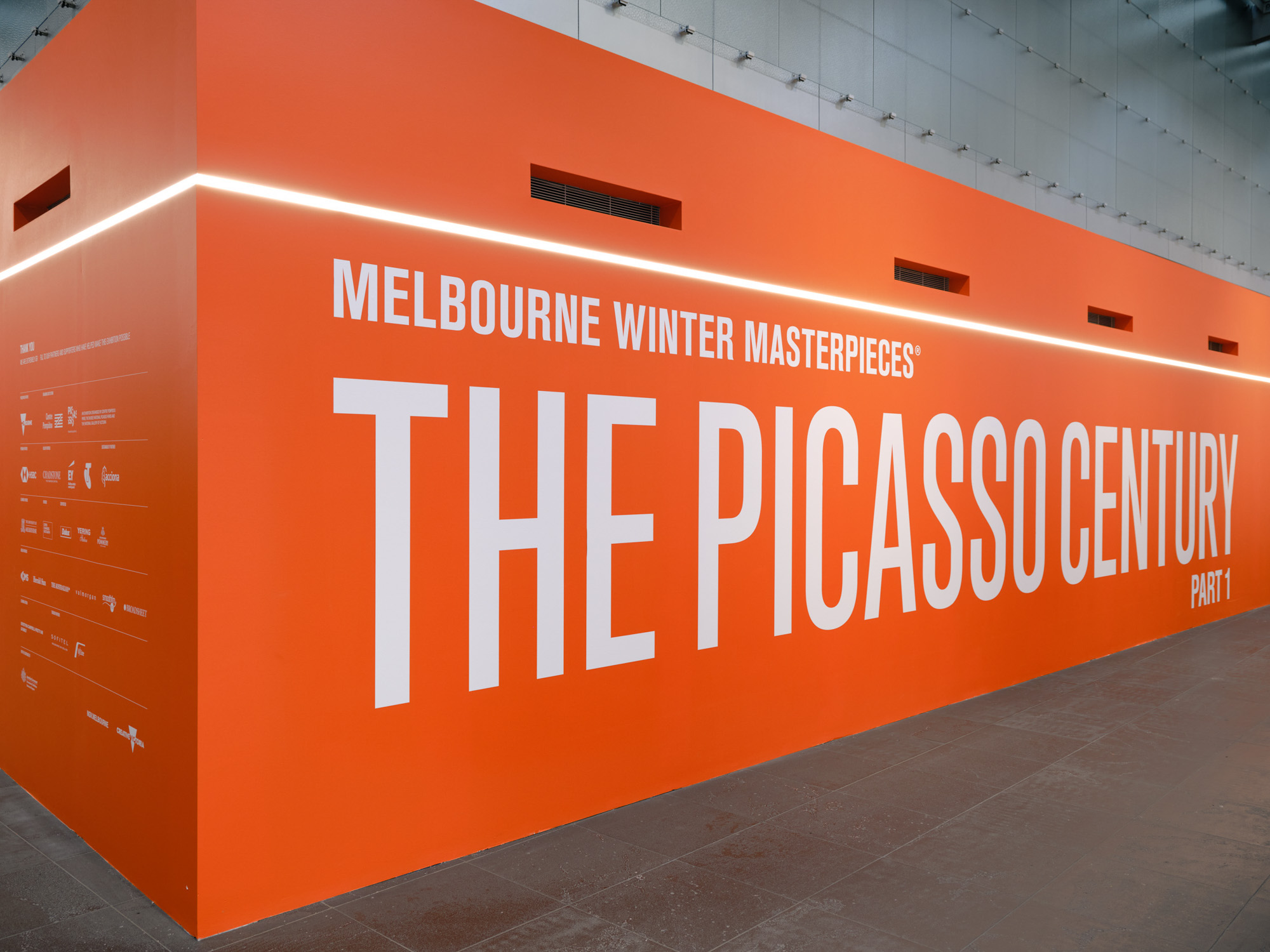 Whether public or private, museums have unique circumstances, as some governments or corporations fund their operations in whole or in part, while most look to private sponsorship and tourism revenue. Art museums in Singapore, for instance, are generally free to local residents, though many special exhibitions require paid tickets. National Gallery Singapore charges local residents SGD 15 (USD 10) for special exhibitions. For non-locals, however, standard admission is SGD 20 (USD 14), special admission is SGD 25 (USD 18), and a combined ticket is SGD 30 (USD 21). A ticket to the upcoming blockbuster Doraemon Exhibition, which features original sketches from the creator, Fujiko F. Fujio, and contemporary artworks by many popular artists inspired by the character, at the National Museum of Singapore, is priced at SGD 30 (USD 21).
Australia varies by region. The Art Gallery of New South Wales and MCA Australia in Sydney have free admission. The National Gallery of Victoria in Melbourne is charging AUD 30 (USD 20) for its blockbuster exhibition "Picasso Century" while the Queensland Art Gallery | Gallery of Modern Art is AUD 22 (USD 14) for special exhibitions. The private Museum of Old and New Art (MONA) in Tasmania is perhaps the most expensive in Australia, charging AUD 35 (USD 22) for admission, with special artworks like a James Turrell light installation costing another AUD 25 (USD 16).
Elsewhere in East Asia, admission prices to museums also tend to be lower than M+'s. In Korea, the National Museum of Modern and Contemporary Art's "All-in-One Ticket" is KRW 4,000 (USD 3). The private Leeum Museum, established by the family that runs the Samsung conglomerate, currently has free admission to its collection galleries but charges KRW 12,000 (USD 9) for its special exhibitions.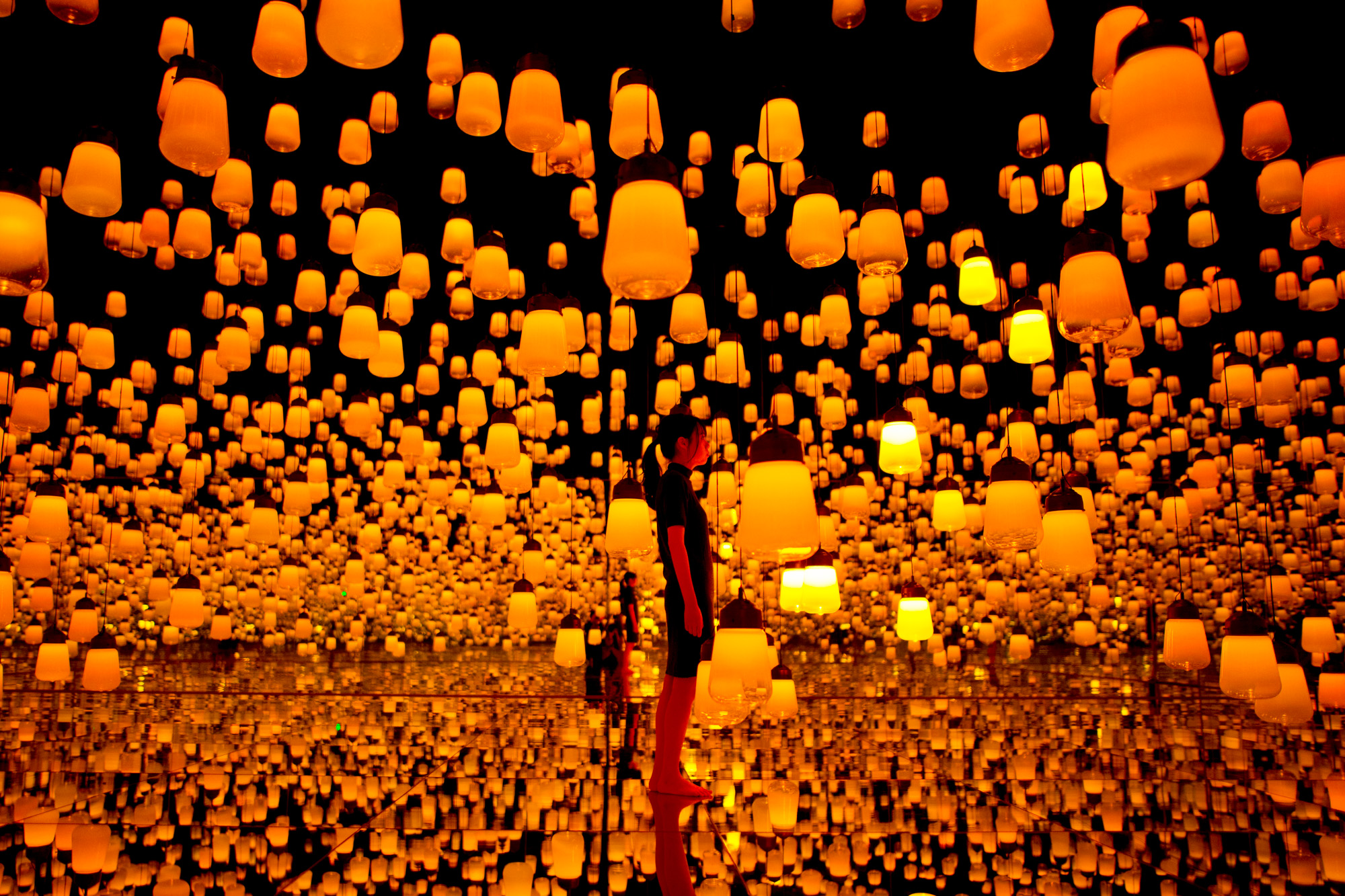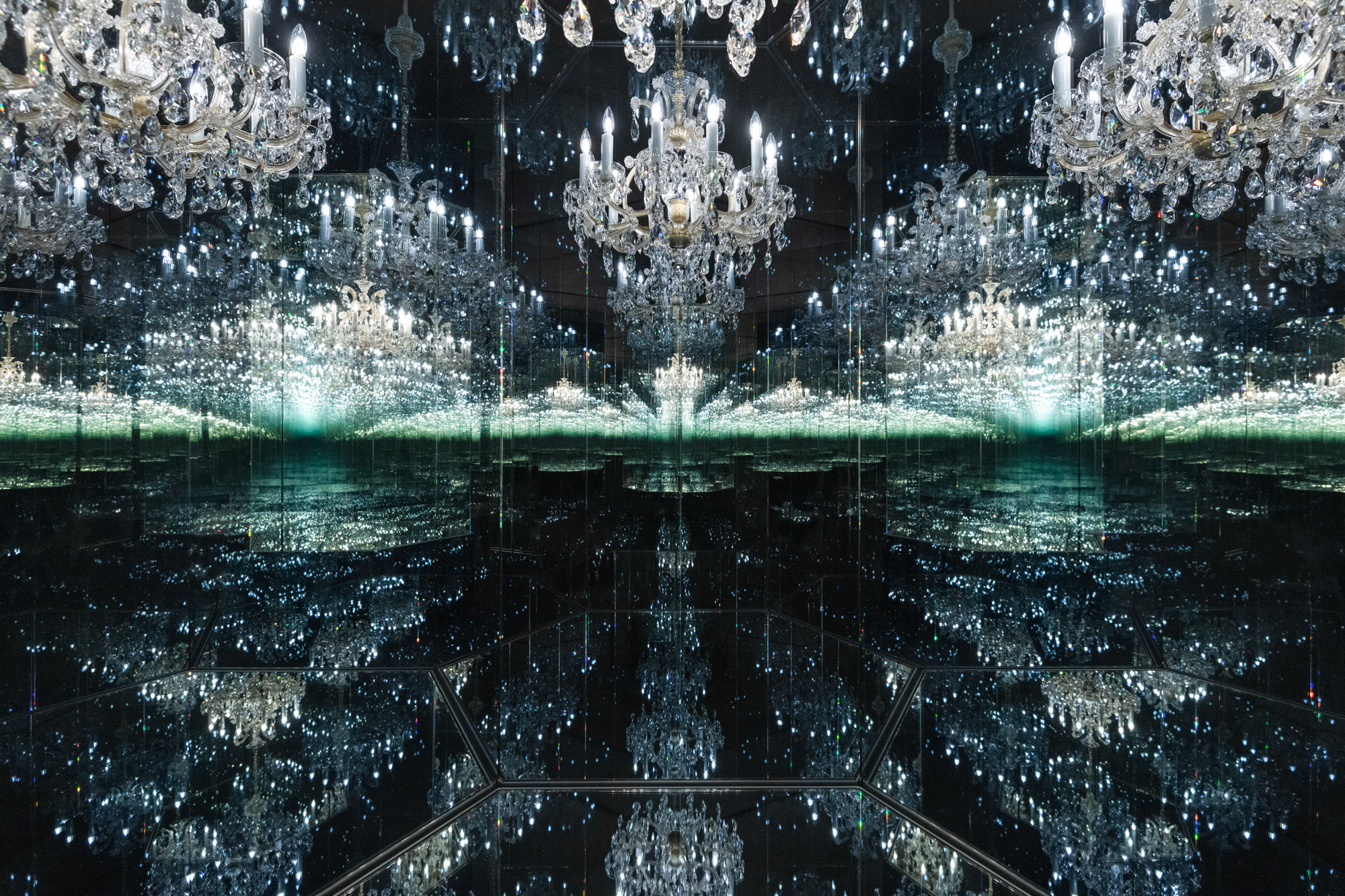 In Japan, visiting the collection of Museum of Contemporary Art Tokyo (MOT) will cost just JPY 500 (USD 3.5) while a combined ticket for two special exhibitions and the collection display is JPY 2,600 (USD 18). Visiting the Lee Ufan retrospective at the National Art Center is JPY 1,700 (USD 11). The private Mori Art Museum has an admission price of JPY 1,600 (USD 11). Before it closed its immersive digital art installations, TeamLab Borderless cost JPY 3,200 (USD 22.3). The coveted Yayoi Kusama Museum's tickets are JPY 1,100 (USD 8). There are exceptions, however, as the UCCA Edge in Shanghai charged RMB 195 (USD 27) for an Andy Warhol exhibition in 2021; tickets for UCCA's exhibitions vary in price by location and the show itself.
Elsewhere in the world, the US has low public funding for the arts and thus higher admissions costs at most museums. New York institutions such as the Museum of Modern Art and the Solomon R. Guggenheim charge USD 25 (HKD 196) with all special exhibitions included. The Metropolitan Museum of Art—which once had a pay-what-you-wish policy—now charges non-New York residents USD 30 (HKD 235). The Louvre in Paris will set you back EUR 15 (USD 14) at the entrance; while the Louvre Abu Dhabi charges AED 63 (USD 17). Tate Modern in London is free, but special exhibitions can cost up to GBP 16 (USD 17); the recent Yayoi Kusama "Infinity Rooms" show is GBP 10 (USD 11). When Gropius Bau in Berlin held a Kusama retrospective in 2021, it sold tickets for EUR 15 (USD 16).
What people are willing to pay to see art is highly dependent on the context as well. Even the Kusama exhibition at M+ won't be more expensive than attending Hong Kong's large commercial art fairs, which are marketed to art collectors and to others as elite social events (great for schmoozing with clients and meeting future ones). Art Basel Hong Kong in 2019, the last regular edition before the pandemic, charged between HKD 280 (USD 36) and HKD 2,880 (USD 360), for premium VIP access. Art Central, which features more emerging galleries, was selling tickets to the public for HKD 230–500 (USD 29–63). The upcoming Digital Art Fair, a much-smaller event with more street-art and NFT-oriented displays that will draw in a younger crowd, sets its regular tickets at HKD 280 (USD 36), with VIP tickets at HKD 880 (USD 112). The recent, much-hyped first edition of Frieze Seoul art fair priced general-admission tickets at KRW 55,000 (USD 39), and they sold out.
As participants in the experience economy, museums compete for audience attention as well as their purchasing power. The polka-dots, pumpkins, and mirrored spaces of Kusama, the Sigg Collection of contemporary Chinese art, and an upcoming Beeple display might prove to be an irresistible combination, if not each an alluring opportunity for selfies, for everyone. M+ will also certainly benefit if tourists begin coming back to Hong Kong in 2023, as it will be a new destination in a city largely without visitors since January 2020. Ultimately audiences will decide what a visit to an art museum is worth, with their dollars.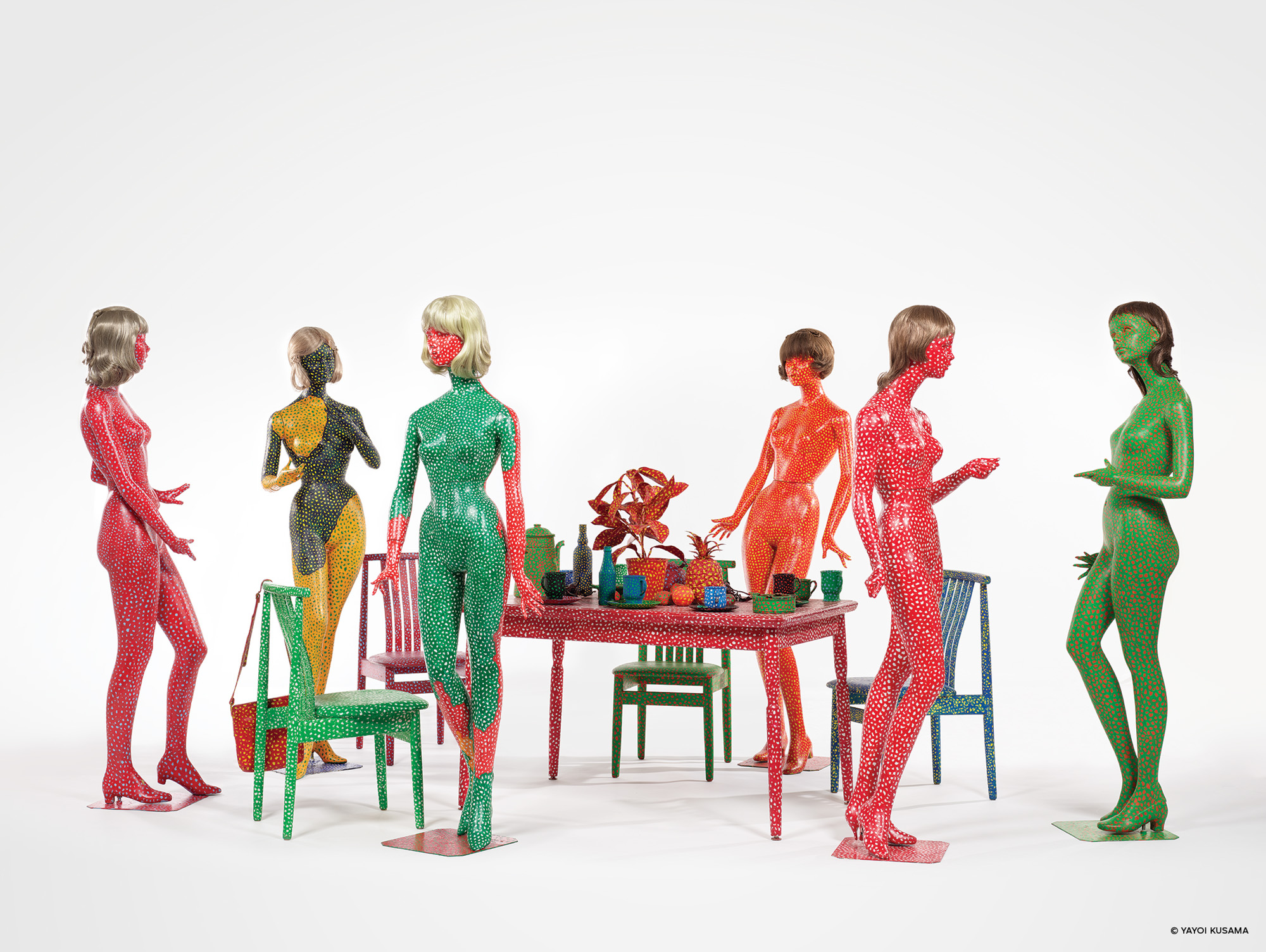 *We are using US dollars for comparison because the Hong Kong dollar is pegged to the US dollar and floats within a narrow range of roughly HKD 7.75–7.85 to 1 USD. Currently the US dollar is very strong compared with the British pound, Euro, Japanese yen, Australian dollar, and other international currencies, which may make the prices of visiting galleries in Asia, Australasia, UK, Europe, and elsewhere appear lower than in the past when converted to USD or HKD.
**The lower and ground floor galleries of M+, including the exhibition "Hong Kong: Here and Beyond," will remain free to access without a paid ticket through June 11, 2023. And some of Kusama's larger installations will be installed in the free-to-access areas of the museum.
***Concession rates for M+ apply to the following: full-time students; children ages 7 to 11; senior citizens ages 60 or above; person with disabilities and one companion, and Comprehensive Social Security Assistance recipients. Children 6 years old and below do not need tickets. Reduced rates for students, elderly, children, and other groups vary widely by country but generally apply to these groups.
HG Masters is ArtAsiaPacific's deputy editor and deputy publisher.