Six Audio-Visual Series that Slayed in 2022
By The Editors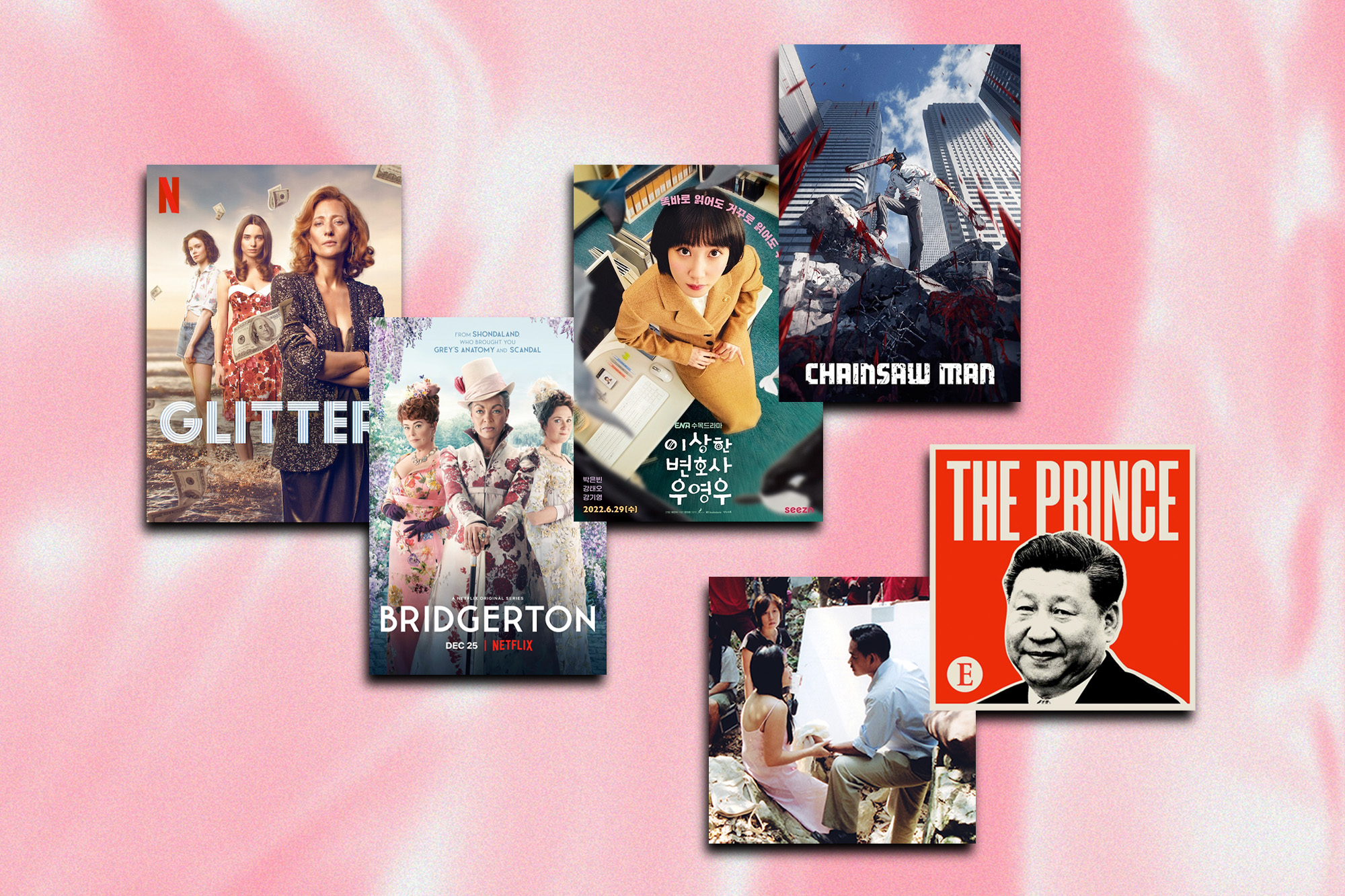 Sometimes a one-off experience is not enough. From the most thrilling podcasts to the wildest mangas, 2022 was rich in series that engaged the senses. Here are our editors' top audio-visual series of the year.
Extraordinary Attorney Woo (2022– )
TV series
This Korean drama tells the story of rookie attorney, Woo Young Woo, who is on the autism spectrum. Each episode shows Woo working on a different case, using her unusual tactics to win over the judge and the jury. Audiences will not only be shocked by the plot twist in every episode but also blown away by the superb acting by actress Park Eun-bin.
JEREMY LEUNG
The Prince: Searching for Xi Jinping (2022)
Podcast series
In a year when the opaque inner workings of China's leadership steered headlines around the world, how much is really known about the Chinese Communist Party's new great helmsman?
Economist reporter Sue-Lin Wong (booted out of Hong Kong in 2021) digs into the life of China's strongest leader since Mao Zedong. An eight-part podcast is a surprisingly good medium for biography, as there is more audio material than visuals about this once under-estimated, now hugely feared figure. Wong explores the paradoxes of Xi's life—from his birth into a family among the highest CCP elite, to being nearly killed by Red Guards, denounced by his mother, and exiled to the countryside for eight years—and how his family's suffering reinforced his belief in the Party and still informs his absolutist strongman tactics today, and what it might mean for the world in the decades to come.
HG MASTERS
Brokat (2022– )
TV series
Set in the seaside town of Sopot in the Polish People's Republic in the 1970s, Brokat (Glitter) follows the lives of three women sex workers Pola, Helena, and Marysia, and their pursuit for financial and romantic independence. While the series, at times, is overly produced and verges on glamourizing the tribulations of the characters, expository details give audiences a glimpse into the economic and bureaucratic hardships of life in the Polish republic. Brokat is reminiscent of the Romanian new wave films of the late aughts.
TIFFANY LUK
Tatsuki Fujimoto's Goodbye Eri (2022), Chainsaw Man (2022), Fire Punch (2016–18), and Look Back (2021)
Manga series
It is not an exaggeration to say that Tatsuki Fujimoto is the name of ACG ("Animation, Comics, and Games") in 2022. I struggled to select only one manga series out of all, because anyone who came across his works wouldn't be able to resist digging through all. From Fire Punch, Look Back, Goodbye Eri, to the latest animated Chainsaw Man, his mangas are all packed with his insane B-roll visuals, out-of-this-world imaginations, and fleshed-out characters (whom he dares to kill in the story so easily, no matter how popular they become among fans).
Fujimoto does not come from a traditional art background. Growing up in the remote parts of Akita prefecture, the only art classes he went to were oil painting classes hosted for the elderly in the village. His obsession with cult films from a young age led to a style that blends the cinematic aesthetics with manga panels. Some of his most iconic scenes, such as Chainsaw Man's episode 64, featuring astronauts praying in the void with their bodies cut in halves, or the "cinema within a cinema" in Goodbye Eri are among the hottest debates this year. Behind all these were Fujimoto's interest and goal in probing and revealing the truth of humanity. From there, we can definitely expect more to come from the genius.
PAMELA WONG
Bridgerton (2020– )
TV series
Steamy and frilly, Bridgerton's second season whirlwind was as fulfilling as the first. For patrons of historical erotica, it is a delight to see these pages come to life with as much visual opulence and spectacle as we have imagined. Its otherworldly utopia and naivety made it among my favorite escapes.
NICOLE M. NEPOMUCENO
Apichatpong Weerasethakul's A Bunch of Shorts Portrayed in Red
Film series
Apichatpong Weerasethakul's lens and sound design reveal the everyday spirits that exist in the realm of semblance. His non-narrative short films are still and luscent. Thus, every boring scene is full of grace, and every twist amounts to a miracle. (Have faith!) Those who are so oriented can glimpse his indomitable spirit at Kiang Malingue (Tin Wan).
OPAL KIYOKO
Subscribe to ArtAsiaPacific's free weekly newsletter with all the latest news, reviews, and perspectives, directly to your inbox each Monday.