My Office Playlist: Heat Waves
By BEN CHAN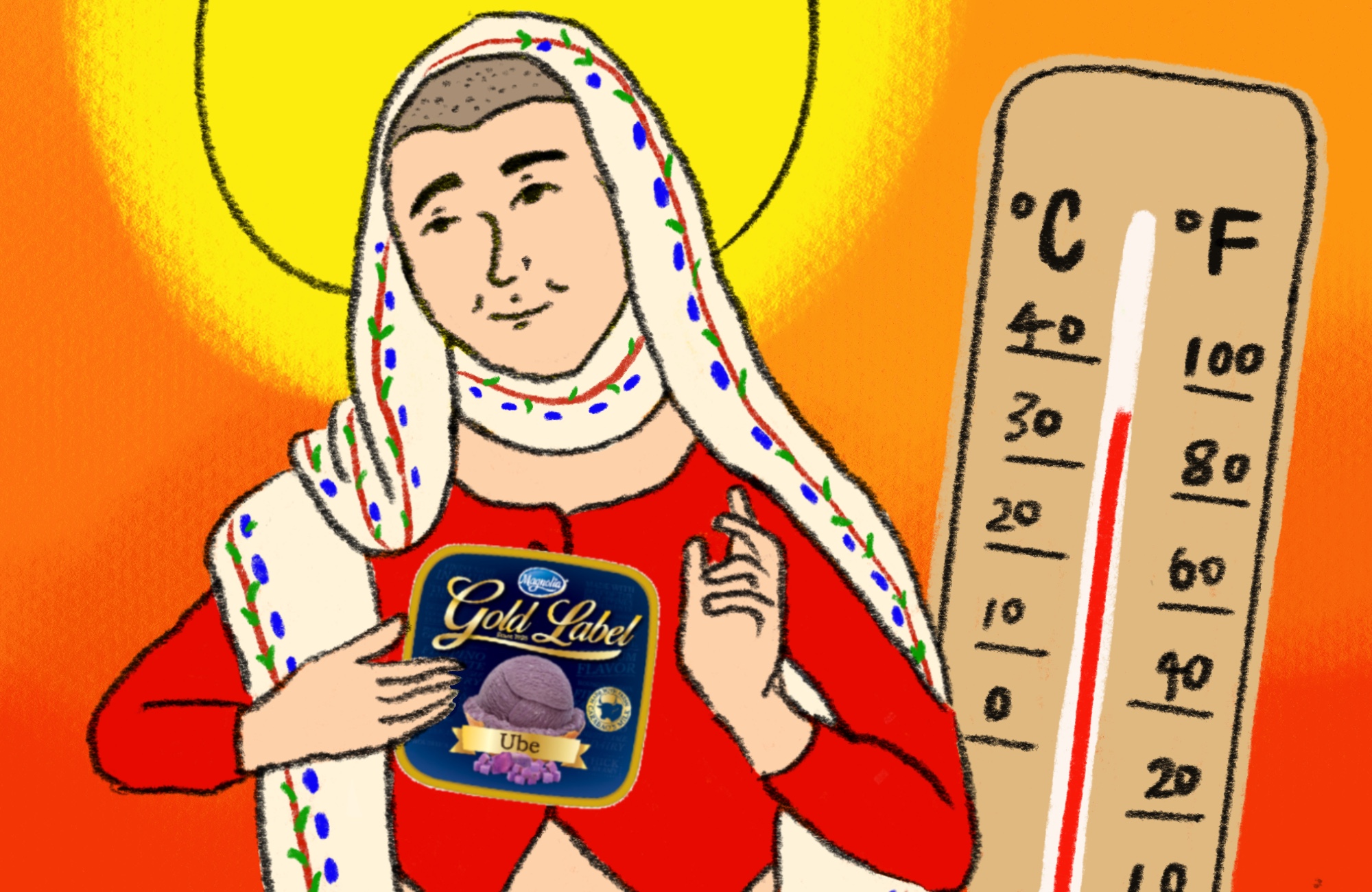 Track #12: Heat Waves by Glass Animals
Glass Animals' "Heat Waves" was released in 2020 and became an instant crowd-favorite, but the song hits different this summer when we are literally immersed in unparalleled heat. As with most of the world, Hong Kong has been experiencing its hottest summer, with a mean temperature at 36.1 degrees Celsius in July. Ironically, the finicky office air conditioner, producing hot air, simply reflects the weather outdoors.
While all of our colleagues suffered in the soaring temperatures, one of our editors—bless her heart—decided to bring us the famous Filipino "Gold Label" ube ice cream, which has recently become viral in the Hong Kong Ice Cream Concern Group. As she walked into the office with the ice cream in her hand, she looked like a Renaissance Madonna, but instead of baby Jesus, she held another saving grace: the elusive and overpriced yet cold and creamy Carabao-milk confection.
Curated by an ArtAsiaPacific designer, "My Office Playlist" is a showcase of music that illustrates a spectrum of moods at the office and during commuting hours.