My Office Playlist (Art Basel Edition): Please Don't Touch
By Ben Chan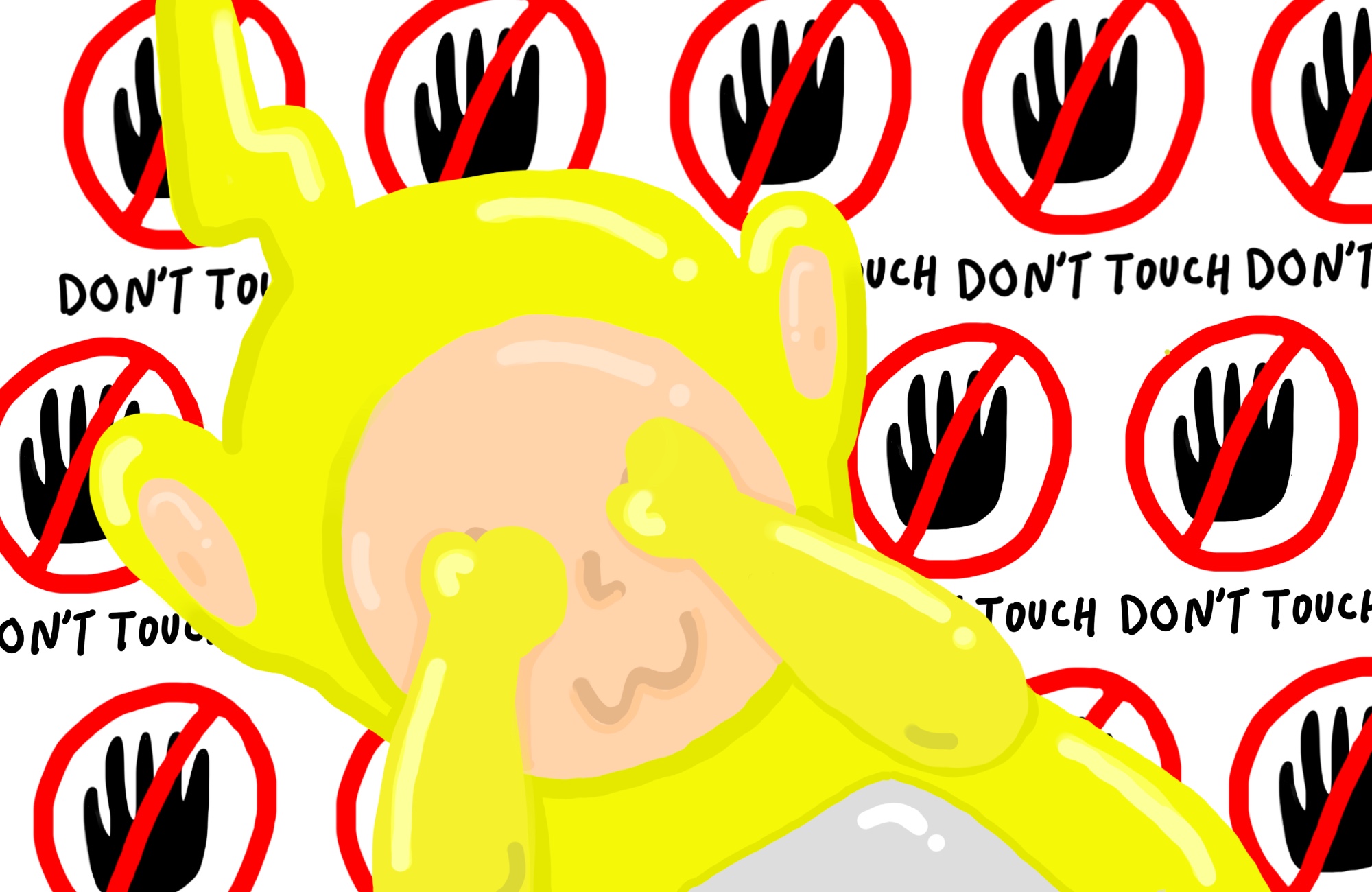 Track #8: Please Don't Touch by Raye
Last week was so different compared to our normal office working days. Since ArtAsiaPacific is in a cultural partnership with Art Basel Hong Kong, instead of working in our office, all of our staff were at the Hong Kong Convention and Exhibition Centre giving VIP tours at the fair.
Giving tours is fun but after the infamous Hong Kong Teletubby accident, where an unfortunate dad was asked to pay a designer toy store HKD 33,600 (USD 4,255) after his son—allegedly—unwittingly shattered a golden 1.8-meter-tall Teletubby figure, I was frightened and worried that the guests at Art Basel would touch or push the artworks accidentally. Even though all of the guests at my tours turned out to be very nice and followed my reminders to keep a safe distance from the pieces, I definitely saw other people touch some of the works!
"But please don't touch me if you don't mean it
The space between our skin saying more than enough
But once you lay a finger, it can't be undone
So, please don't touch me if you don't mean it, hey"
If we imagine this song from artwork's point of view, the lyrics are actually so on point.
Curated by an ArtAsiaPacific designer, "My Office Playlist" is a showcase of music that illustrates a spectrum of moods at the office and during commuting hours.