Hot Door Subjects: Lin Heung Tea House
By Kitson Wong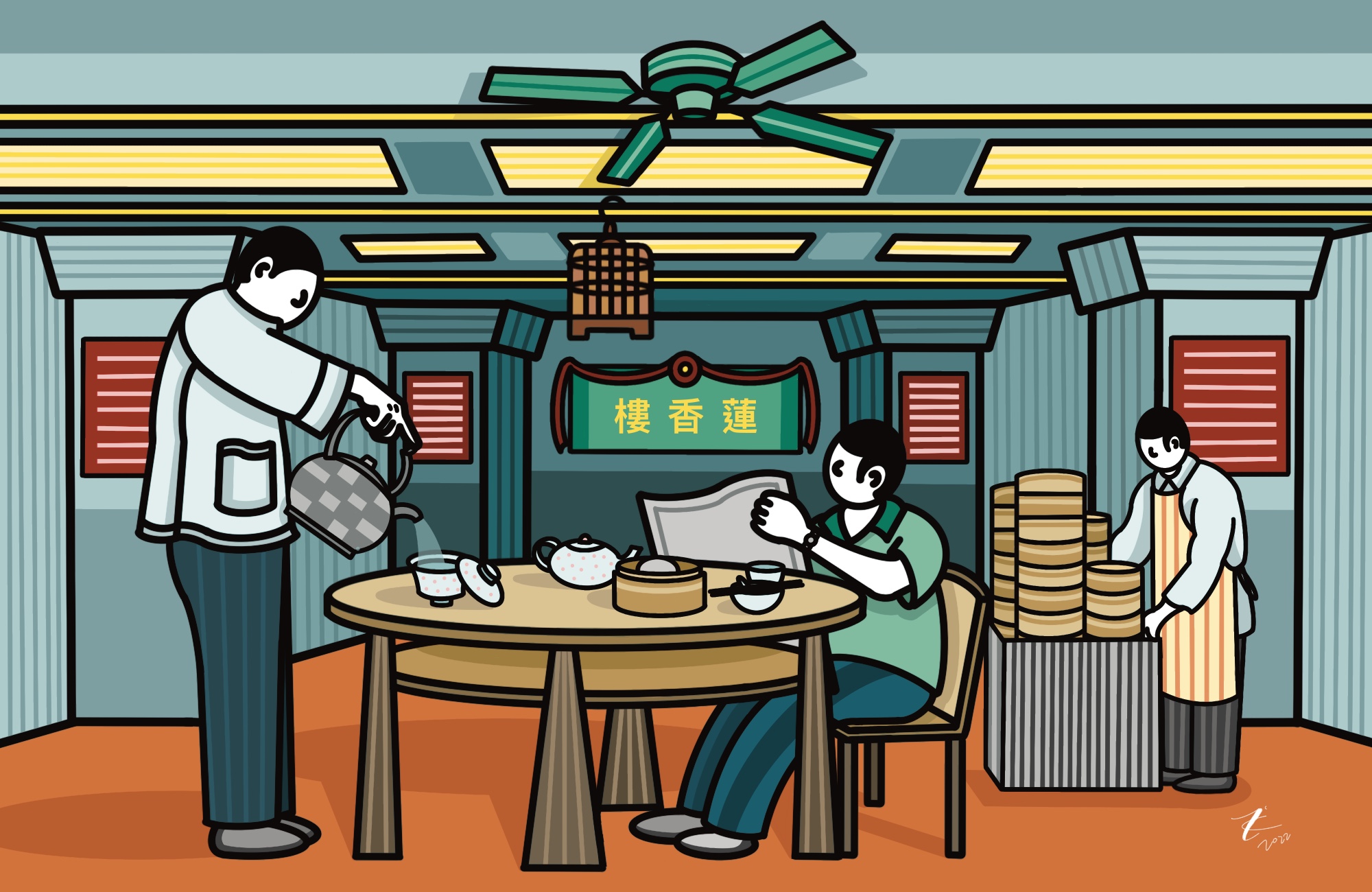 Lin Heung Tea House was a century-old teahouse originating from Guangzhou. It opened in Hong Kong in 1926 and moved to its current location on Wellington Street, Central, in 1996. Lin Heung was famous for its homemade steamed cakes and dim sum, which were served on traditional pushcarts. The restaurant also had an iconic interior decoration featuring ancient Chinese poems that surrounded its walls, attracting tourists to dine in and experience traditional Chinese teahouses.
Since 2019, Lin Heung has faced problems regarding its lease expiration and business operation. It closed at the end of February 2019 for rectification. In March 2020, the restaurant's fourth-generation owner took over once again.
On August 9, Lin Heung Food Group suddenly announced on its Facebook page that Lin Heung was officially closed. Employees, including the restaurant manager, said that they had no idea that the restaurant was closing before the announcement. This sudden news shocked many Hong Kong citizens, and it was too late to come to say goodbye. Many could only resort to photographing the last shadow of Lin Heung Tea House's shuttered doors one last time.
Goodbye, Lin Heung Tea House.
Curated by ArtAsiaPacific's design intern Kitson Wong, "Hot Door Subjects" discusses the latest hot topics in Hong Kong.