Hot Door Subjects: Hong Kong Roads "Turning Red"
By Kitson wong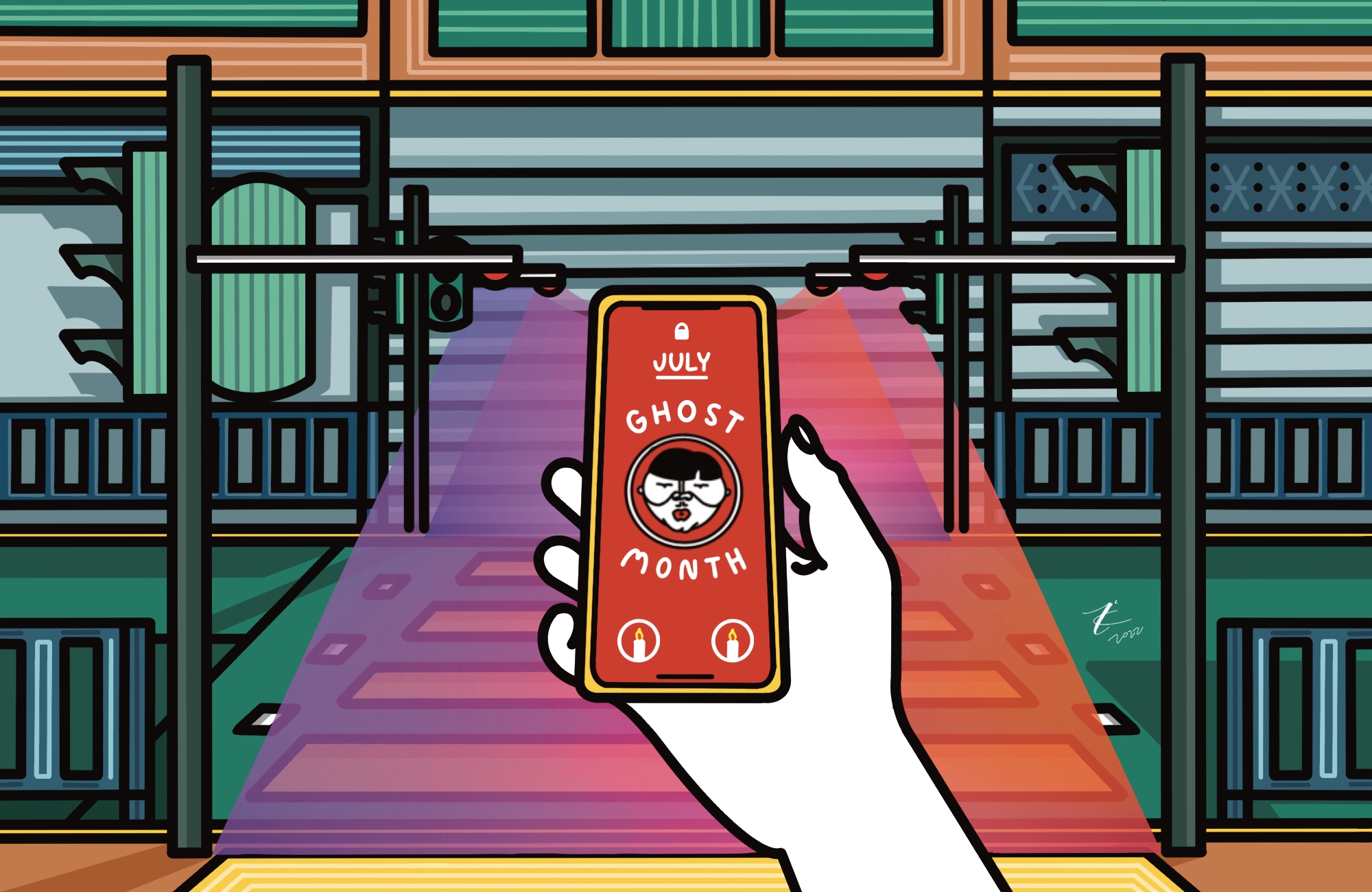 Hot Subjects 02: Hong Kong Roads "Turning Red"
The Hong Kong Transport Department has set up a new device that projects red light onto the pavements of pedestrian crosswalks in an attempt to reduce traffic accidents caused by distracted mobile-phone users.
Starting in July, the department implemented a six-month trial period to observe the effectiveness of the new gadget by installing them at four different locations in Causeway Bay, Tsuen Wan, Sha Tin, and Kowloon Tong. Coincidentally, the seventh month in the lunar calendar is also the Ghost Month, also known as the Yu Lan Festival. Citizens have begun discussing how seeing red on the ground at night during Ghost Month can cause jitters.
The public has also questioned the device's effectiveness, as a red light on the ground does not fundamentally solve the habit of pedestrians jaywalking. Most people who cross the road during red lights are not unaware of that their actions may lead to car accidents and do so for their own convenience. Meanwhile, phubber pedestrians, who are the device's main target, may be too focused on their mobile phones to even notice the red light on the ground. The public doubts whether the device will bring enough impact to prevent pedestrians from rushing to the red light.
Curated by ArtAsiaPacific's design intern Kitson Wong, "Hot Door Subjects" discusses the latest hot topics in Hong Kong.